Global Learners: Kuzivakwashe Madungwe
Global Learners: Kuzivakwashe Madungwe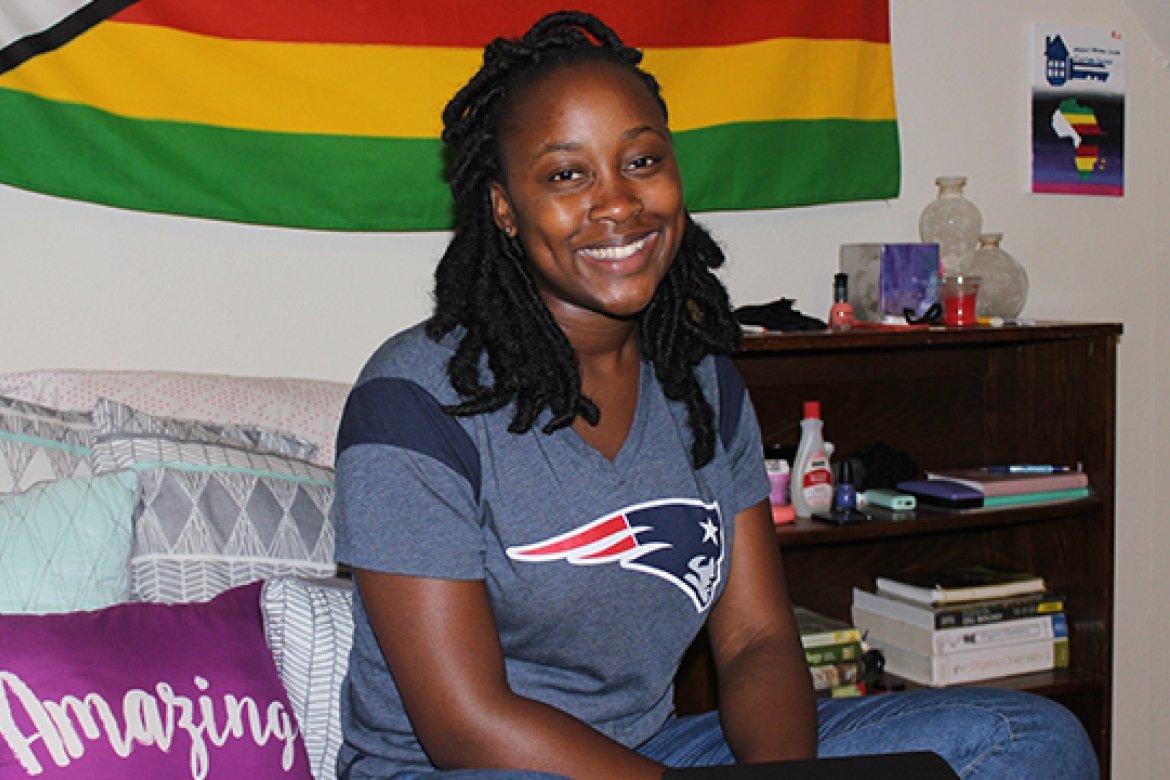 "As an international student from a small country, I am constantly learning so much more about different cultures through the people I interact with here."
Global education experience at Mount Holyoke College: International student
Who is your global hero? Who do you admire for courage, activism, achievements and passion? Mother Teresa. She has inspired me by the way she dedicated her life to caring for the poor and sick. Sometimes I stop and think about how I want to achieve so much in life, with the intention of bettering my own life and that of my family. But what about those who don't have anyone to take care of them, or just show them love? I am in awe of someone who sacrificed all the worldly pleasures to bettering the lives of others.
What instance or insight has stayed with you from your global learning experiences? Being an international student from a small country, Zimbabwe, I am constantly learning so much more about different cultures through the people I interact with here at Mount Holyoke. It amazes me how much I can learn about a particular culture or country through the interactions I have, without necessarily having been to those places to experience them for myself.
What advice do you have for students studying and interning in a culture other than their own? Be open-minded and have a willingness to learn a new thing in the most unexpected way.