At the intersection of research and policy
At the intersection of research and policy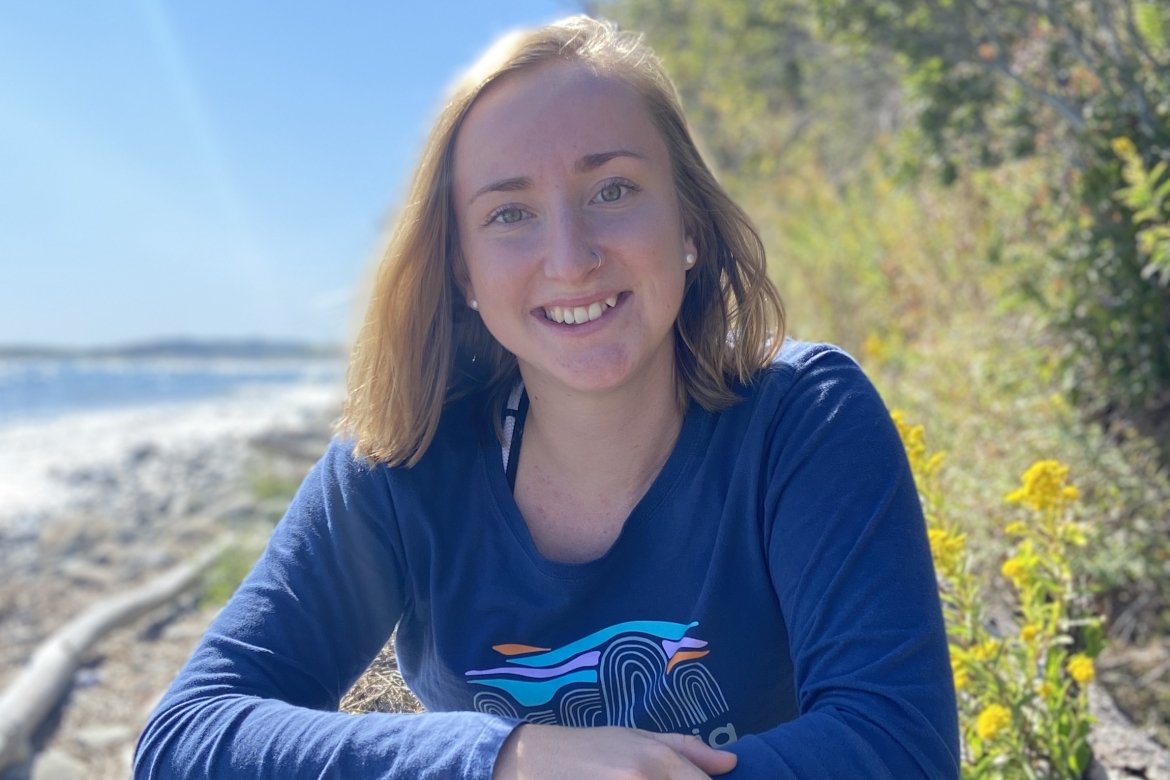 Internships helped Sinead O'Sullivan learn the ways in which both government policies and funding levels limit the accessibility and quality of care.
Mental health care has long been one of Sinead O'Sullivan's core passions. During her first few years at Mount Holyoke College, O'Sullivan worked directly with patients in different clinical settings through internships and part-time jobs. Those experiences revealed the ways in which both government policies and funding levels limit the accessibility and quality of care.
Near the end of her junior year an opportunity to bridge O'Sullivan's interests in mental health care practice and policy emerged that she couldn't pass up: a summer internship working in the office of Massachusetts State Senator Julian Cyr, who chairs the state's Joint Committee on Mental Health, Substance Use and Recovery. 
"Senator Cyr does a lot of work and advocacy around mental health support," O'Sullivan said. She first became interested in working for him because of his support for addiction prevention and recovery efforts. For example, Senator Cyr wants to establish statewide professional certification standards relative to recovery coaches, who play an important role in successful long-term addiction and mental illness treatment.
As a legislative intern, O'Sullivan dove into research supporting various legislative initiatives, including an effort by Senator Cyr's staff to draft a recovery coach certification standards bill. She also helped write press releases regarding police reform, the COVID-19 pandemic and the Black Lives Matter movement in Massachusetts as well as social media content.
With Senator Cyr's entire staff working remotely for the first time due to COVID-19 restrictions, O'Sullivan and her colleagues had to settle into new ways of working together. Daily virtual meetings with staff, along with a weekly meeting with Senator Cyr, helped O'Sullivan get her bearings. By the end of the three-month internship, she had "a close understanding of how the legislative process works and the ways in which it can influence patient care and public health more broadly."
But the biggest lesson O'Sullivan walked away with was a solid understanding of how research informs the policymaking process. "The internship helped me see how research and policy can come together," she said. Her research for the recovery coach certification bill, for example, involved learning about how other state governments had written coaching standards and regulations. Ultimately O'Sullivan presented her research to staff, including Senator Cyr's general counsel.
"It was really cool to see how research translates into a bill that is put forward," she said.
Her legislative research efforts built directly on her academic research experience. "I wouldn't have had the confidence to bring my skills forward during the internship without the research background that I got from Mount Holyoke," she said.
While completing coursework for her psychology major and sociology minor, O'Sullivan became comfortable working with databases and began to see the connections among policy, politics and research. Classes taught by Visiting Instructor Cass Sever inspired her to pursue a minor in sociology. "She was really influential in helping me figure out how my different interests connect," O'Sullivan said.
One course in particular, Ethnography of Crime, taught by Sever helped her see how research and social justice can intersect. That was the class where I started thinking about the different ways that research can be used, about how you can focus on populations you're passionate about," O'Sullivan said. "It felt connected to people." 
As part of the class, she wrote a research proposal that could be submitted to the College's Institutional Review Board for approval. O'Sullivan proposed interviewing incarcerated mothers with the goal of understanding how parenthood is influenced by the criminal justice system. 
"It was one of the first times I felt like all of the things I was excited by converged into one project," she said. "That was validating — I think feeling validated in my interests is something that sociology has given me."
While her sociology coursework revealed how research can shine a light on injustices, her legislative internship showed how research skills are valuable in the realms of policy making and advocacy. While she's still interested in clinical work, the experience in Senator Cyr's office helped clarify her path forward after graduating from Mount Holyoke in May.
"I'm definitely planning to go into public health policy and advocacy," she said.