Linda Zhang '20
Linda Zhang '20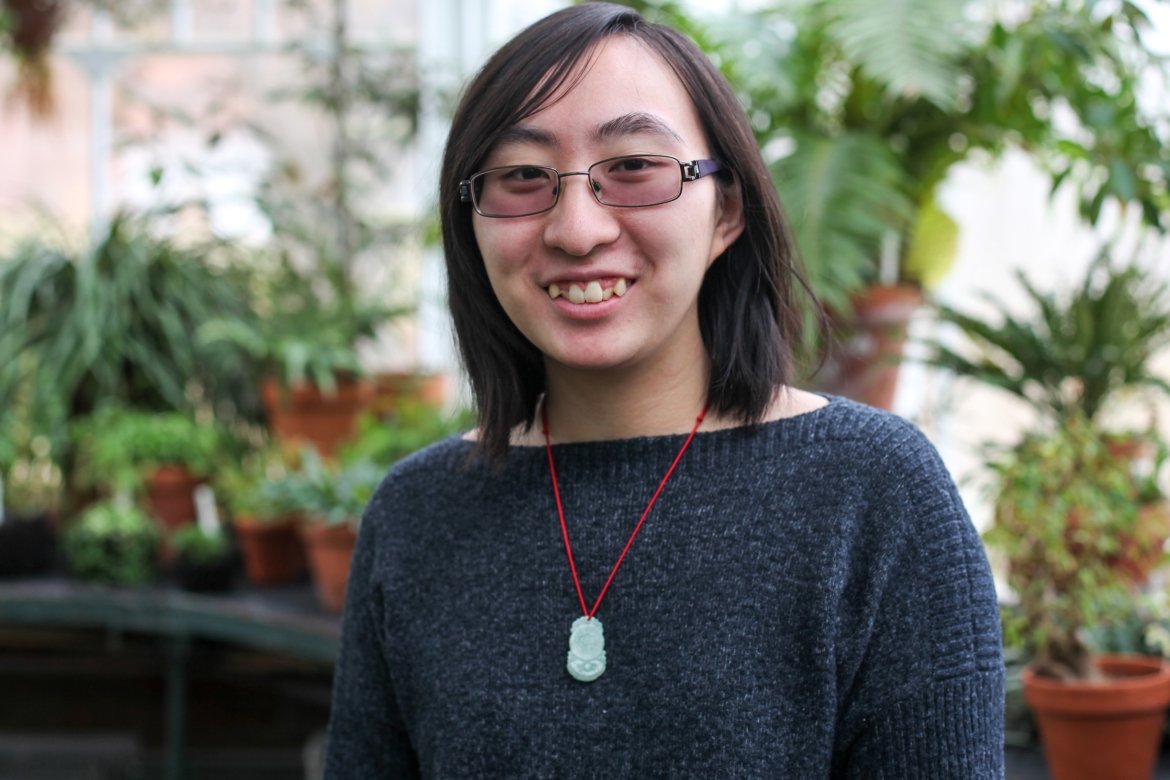 Name: Linda Zhang '20
Hometown: Wayland, Massachusetts
Academics: English and physics double major with a strong interest in Asian Pacific Islander studies
Pronouns: she, her hers 
By Sasha Nyary 
The direction of Linda Zhang's life at Mount Holyoke fell into place in her sophomore year, when she got involved with the student group Asian American Students in Action. 
That group inspired her to get involved with the ACE, the Asian Center for Empowerment. "I hadn't connected with too many Asian American students on campus yet and I was still looking for that community," Zhang said. "That was a nice way to start building friendships." 
Zhang became the ACE cultural center assistant as a junior and jumped in by organizing a panel discussion on the Harvard admissions lawsuit that was ongoing at the time. She had never organized such an event before, so it was a big step for her. As speakers, she invited Iyko Day, associate professor of English, with whom she had taken Introduction to Asian American Literature, and Franklin Odo, a professor at Amherst College. Zhang was taking his class on the Japanese American internment through the Five College Consortium. 
"I organized the panel with guidance from my supervisor and also research support from Dr. Odo and his research student," Zhang said. "I reached out to faculty and put together something I was really proud of at the end. Something that had weight and meaning to it. It stands out in my mind because of the positive response I got to it."
She found an intellectual home in the Asian studies program, where she took Mandarin for three years. She came to Mount Holyoke planning on majoring in English. But she'd surprised herself in high school by really enjoying physics, so in her second semester she took Force, Motion, and Energy, an introductory class. 
"I liked the people I met," she said. "I liked the idea of problem solving. I wanted to keep going with it. My sophomore year I enjoyed it a lot more." 
Deciding to double major, Zhang works in the lab of Kerstin Nordstrom, Clare Boothe Luce Assistant Professor of Physics, on a physics education/physics identity project. She also spent a summer on a Research Experience for Undergraduates (REU) internship at Miami University in Ohio. 
But English and creative writing, with an eye toward ethnic studies and social activism, are Zhang's earliest and biggest loves. As a sophomore, she won first place in the 2018 Kathryn Irene Glascock '22 Intercollegiate Poetry Competition over five other students, mostly seniors, from other colleges. She is writing an adaptation of "Macbeth" with an Asian-American focus, and Amy Rodgers, associate professor of English, is her thesis advisor. 
"I took her Activist Shakespeare course junior year and our final project had to have an activist bent to it," Zhang said. "I wanted to continue to play around with one of the plays by putting it into a contemporary Asian American context and explore issues pertaining to that."  
That social activism focus is an important aspect of Zhang's college work, she said, and will guide her when she's ready to think about graduate school.
"At Mount Holyoke, I've gotten the space to practice my own social activism, and to think about social issues and how I want to engage in those issues," she said. "I'm around a lot of people who want to do better in the world, who want to engage more directly, thoughtfully. I've definitely felt encouraged to be engaged about other social issues, to learn about issues not necessarily pertaining to my own identity — and to see how much I still have left to grow."