Maya Elsner named a Truman Scholar
Maya Elsner named a Truman Scholar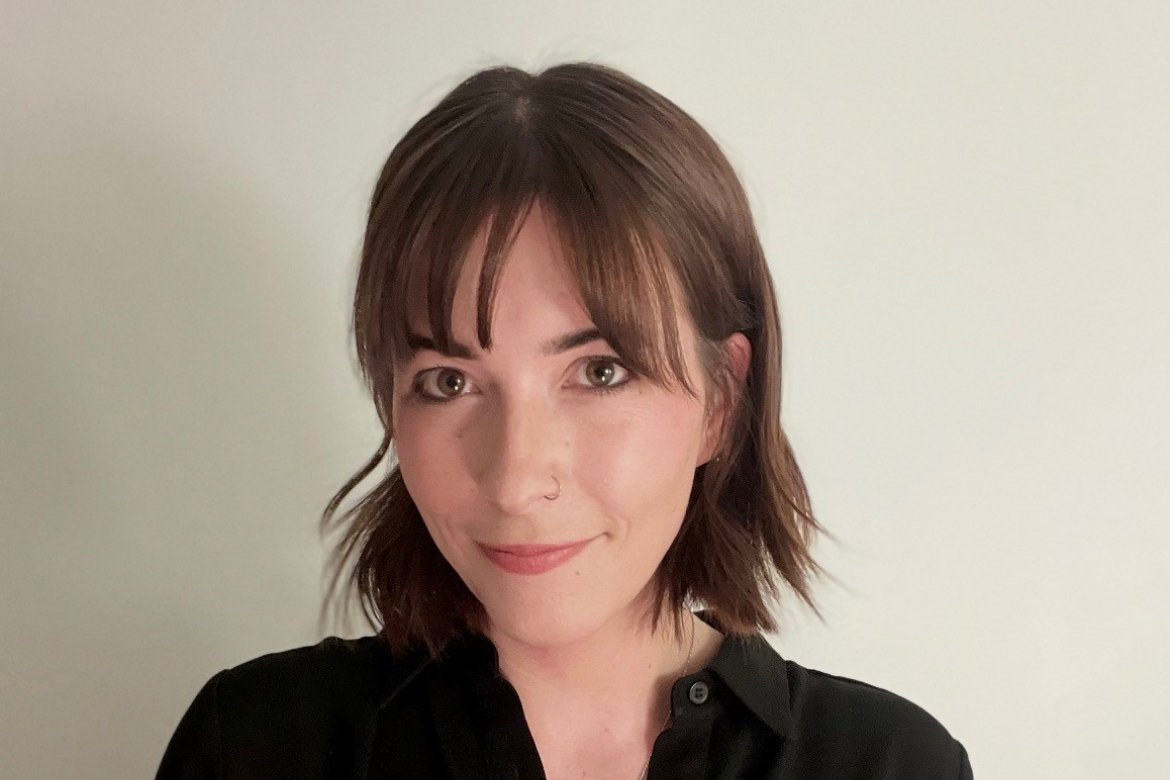 Elsner, a Mount Holyoke College Frances Perkins Scholar, has been named one of 62 Truman Scholars nationally.
Last month Maya Elsner FP'24 met with Mount Holyoke's fellowship advisor, Ryan Lewis, for a last-minute meeting. She thought she needed to fill out some paperwork. Instead, Lewis led Elsner to a conference room where a group of faculty and staff was waiting to congratulate her with flowers and food. Elsner was absolutely shocked: She learned then that she had won the Truman Scholarship, a prestigious, federally funded graduate scholarship for aspiring leaders in public service in the United States. Truman Scholars benefit not only from financial support for graduate school but also from leadership training, career counseling and special internship and fellowship opportunities within the federal government.
While overjoyed and honored to be one of this year's 62 Truman Scholars, Elsner is upfront about the fact that the path to applying for the competitive scholarship — let alone winning — was not a clear one for her.
"I was a little bit ambivalent about it," said Elsner, 29, "because it is such a prestigious scholarship, and it's really this life-changing thing that can happen to somebody."
"It also represents, I think, a world that, from the outside, feels very cloaked in mystery and is very intimidating," she added. "I was frankly kind of just like, 'I don't know why I'm doing this. I'm never going to get this scholarship. This is not the world that I was raised in. I don't belong in an environment like that.' I had a lot of imposter syndrome."
Now as a winner, Elsner is still processing the surrealness of the situation. She knows her life is about to change dramatically. But even going through the application process and reflecting on how she has gotten to this point in her life have had extraordinary impacts on her.
Born in Arizona and raised in New Mexico, Elsner has long been a star student — she got a full scholarship to a private high school in Albuquerque. However, she struggled in her personal life. Her high school offered her resources to continue her education and identify good college options, and she continued to earn good grades. She enrolled at St. John's College in New Mexico in 2012. But having no family or financial support at the time was too much to bear.
"I ended up dropping out in my junior year because it was just such a struggle to balance going to college, being a traditional student and getting the coursework done with making a living and providing for myself," Elsner said. "After dropping out of school, my life was pretty turbulent, and I really was kind of lost. I didn't really know what to do in terms of my future, and going back to school wasn't even in the cards for me at that time, for a very long time."
The realities of needing to make money and pay rent were at the forefront of her mind. She eventually found a position at a nonprofit in Santa Fe that she credits with transforming her life. As a grant writer for an animal welfare organization, she worked on a lot of programs that assisted low-income pet owners in the area and also worked on a project that involved connecting people who were incarcerated at the local penitentiary with training certification and dog fostering.
Working within this blend of human services and animal welfare not only stabilized Elsner but also helped her imagine a future beyond her current circumstances. "That's what really kick-started my interest in public service," she said.
She enrolled in college again, this time at the University of New Mexico, and started studying sociology. Realizing she wanted something more interdisciplinary, critical and progressive as a major, she started researching programs elsewhere. That's when Mount Holyoke caught her eye. The College's Frances Perkins Program, which caters to nontraditional students who come in as a cohort, seemed fitting for where Elsner was in her life. And Mount Holyoke's Department of Critical Social Thought was exactly where she wanted to concentrate her studies.
"I quit my job and moved across the country, and I had never been to Massachusetts before," she said. "It's the best thing I've ever done with my life."
Within a couple of months of moving, Elsner got a job at Craig's Doors, a homeless shelter based in Amherst. Her role has expanded over time, and she now works full time as the co-director of finance and director of development — all while continuing her studies and majoring in critical social thought with a concentration in political economy.
It was when she was wrapping up her first year at Mount Holyoke that Elsner started looking ahead to graduate school and scholarships. "Although I've stabilized and I have a lot of working experience, I still don't really come from a background where I have a lot of support in terms of funding my grad school or can afford it myself," she said. "The Truman Scholarship really appealed to me because of its emphasis on public service."
So she started speaking with Mount Holyoke's fellowship advisor, Ryan Lewis, about potentially applying for the scholarship. The Truman Scholarship is one of a handful of programs that require colleges and universities to nominate students, as opposed to students applying directly themselves.
"What I saw in Maya is someone who could put in a truly competitive application," Lewis said. "Her history is nontraditional. She had both a significant history of and commitment to working in the nonprofit sector for the last 10 years."
"Maya also had a really significant understanding that she needed more learning; she needed more education," he added. "And what I saw in her was determination, commitment."
Still, it took Elsner about six months to commit to applying for the Truman Scholarship.
"Ultimately, I asked myself, 'Will you regret it if you don't just go for it?' And the answer was yes," she said. "So I knew that I just had to put everything to the side and really permit myself to make a dedicated attempt at getting the scholarship."
And after researching the Truman Scholarship more, some of the mysteries surrounding its prestige also started to fade away for Elsner as its focus on equity, justice and making changes in the larger world resonated louder. "There was this moment where I was thinking, 'Oh, I am like these people,'" she said.
After going through the long and arduous application process — which involved a series of essays on her leadership skills and potential, public service moments, letters of recommendation, several review sessions with Lewis and practice interviews in front of MHC's fellowship committees — Elsner now has more clarity about her future. She hopes to study law and policy, and her tentative plan is to pursue a joint master's program in public policy while also obtaining a JD, with the goal of focusing on housing insecurity.
"And that is not only because of the current rental and housing markets, which are completely unaffordable for the vast majority of Americans, but also because systems of unequal wealth accumulation in this country have been historically founded on housing inequity," she said. "I'd like to do something that gives chronically underserved people a better opportunity to start building their wealth and to start establishing a financial security net for themselves so that they don't have to worry anymore about something as fundamental as where they're going to live and build their families."
But the biggest takeaway Elsner has from the experience of applying — and now winning — the Truman Scholarship? "I think that this whole thing has really given me a little bit more peace of mind in terms of trusting the process," she said, "and having confidence and faith in my own abilities to do something about the issues that I care about."