MHC's first transatlantic B.A./M.A. program
MHC's first transatlantic B.A./M.A. program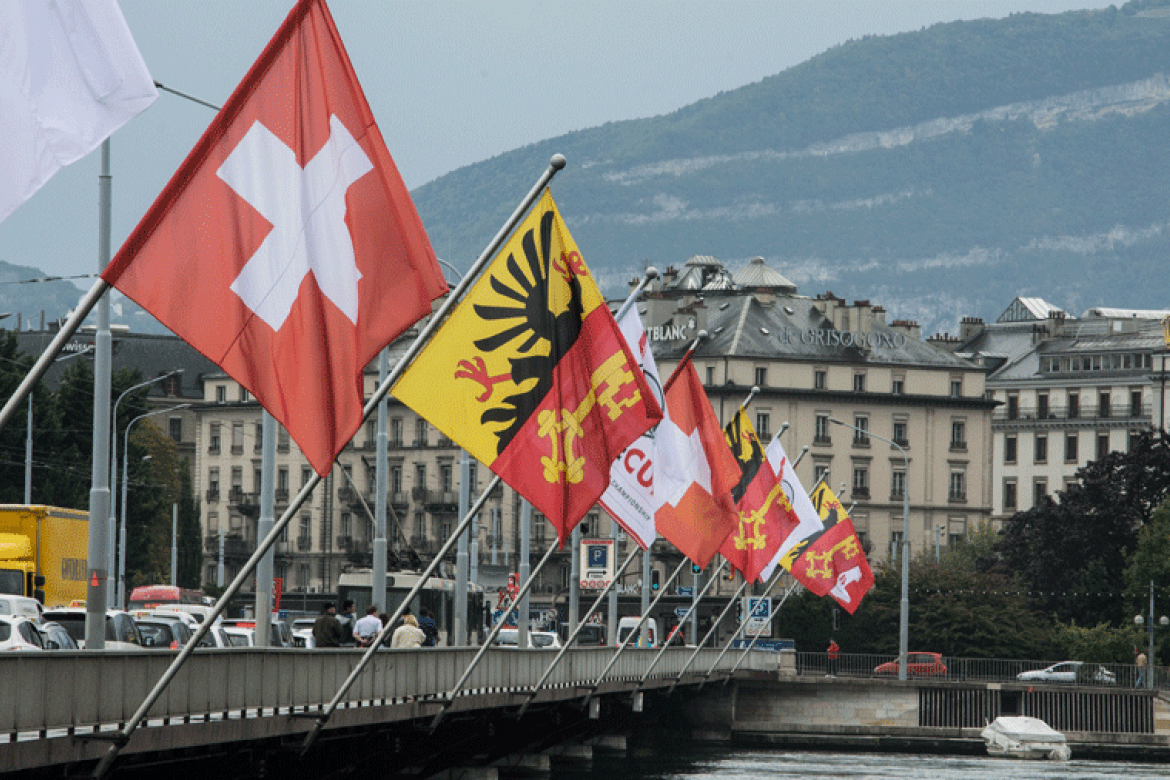 Juniors Javeria Kella and Davan O'Donnell are the first students to participate in Mount Holyoke's first international joint-degree program.
Mount Holyoke College is launching its first international joint degree program this fall, by offering a B.A./M.A. program in conjunction with the Graduate Institute of International and Development Studies in Geneva, Switzerland. 
Javeria Kella '19 and Davan O'Donnell '19 will be the first to enter the new program, which allows a small number of students to complete both a B.A. degree at Mount Holyoke and an M.A. from the Graduate Institute in five years instead of the usual six. 
"The joint B.A./M.A. program will be a fantastic opportunity for students to expand their global education and understanding of the world," said Eva Paus, the Carol Hoffmann Collins Director of the McCulloch Center of Global Initiatives and a co-organizer of the new program. 
"Geneva is not only a crossroads of languages and cultures, it is a rich policy ecosystem that offers career opportunities for people from all over the world," she said, noting the city's well-respected international organizations that comprise its dynamic professional community. Paus is also professor of economics. 
The Graduate Institute offers five disciplinary and two interdisciplinary master's programs. Both Kella and O'Donnell have been accepted for the interdisciplinary master's program in development studies, and both are already trailblazers. 
Kella, who is from Pakistan, is a double major in international relations and geography. She has interned at the Gbowee Peace Foundation in Liberia and is studying post-genocide restoration and peacebuilding in Rwanda this spring at the School for International Training. 
The Geneva program opportunity appeals to her, Kella said, "because the interdisciplinary approach encourages the idea that development intersects with multiple fields and can't be studied in isolation." 
She will focus on power, conflict and development, in hopes of broadening her understanding of violence and armed conflict by interacting with international experts based in the city. 
O'Donnell, who also speaks French and German, has also taken advantage of previous global learning opportunities. She has been an exchange student in Oman and has worked or studied in China, France, Germany and Switzerland. 
"When I was in Oman, I learned I wanted to work with people who, for whatever reasons, were missed by initial development initiatives," O'Donnell said. In Geneva, she will study qualitative research methodologies, poverty and inequality, and development economics in preparation for a career in international development.
As seniors this fall, Kella and O'Donnell will spend their first semester in Switzerland. They come back to Mount Holyoke in the spring for their final semester. After they graduate, they will return to the Graduate Institute to complete their master's degrees. 
The new program was also organized by Mount Holyoke's Kavita Khory, the chair of politics and international relations, and Jasmine Champenois at the Graduate Institute.