New faculty: Travis Hodges
New faculty: Travis Hodges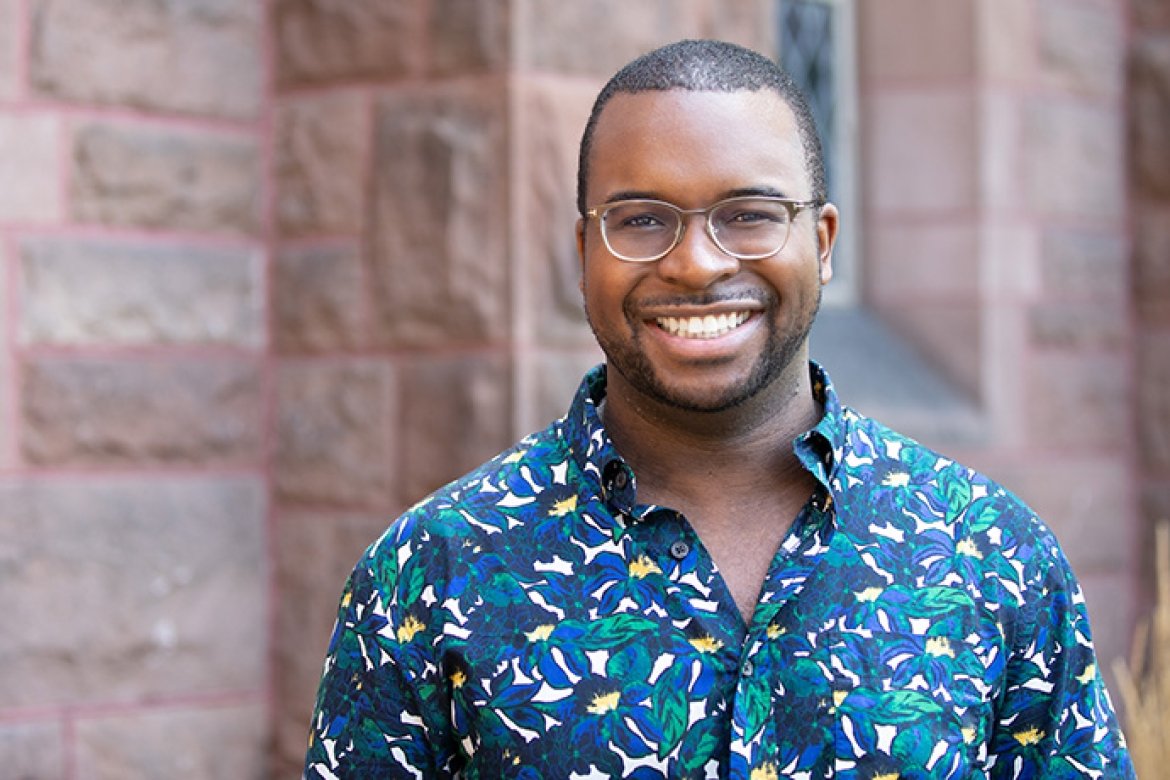 Travis Hodges, new faculty at Mount Holyoke, conducts research on sex differences in stress, as well as how stress affects cognitive bias in rats — and, potentially, humans.
After Travis Hodges began working in diversity, equity and inclusion as a postdoctoral fellow and speaking about Black in Neuro, an organization working to diversify neuroscience, universities across North America took notice. Several began reaching out to Hodges, asking him to apply for professor positions. Hodges started trawling through the websites of universities that expressed interest. "I was looking particularly for diversity," he said.
Some of the inquiring universities were clearly just beginning to think about diversity. "There was one that was not for me. Everyone in the department just looked the same," he said. Mount Holyoke, however, stood out due to its diverse student body and the diversity of the professors he'd be working alongside.
Plus, the position seemed like a good fit. "I love teaching, but I also love research," he said.
Hodges' research centers on sex differences in stress, as well as how stress affects cognitive bias in rats — and, potentially, humans. Cognitive bias is how our brains interpret everyday situations. The example Hodges often gives is someone saying, "That's an interesting shirt." Someone with a negative cognitive bias might assume the use of "interesting" means the speaker doesn't like the shirt. Someone with a positive cognitive bias might reply, "Why, thank you!"
Researchers have linked negative cognitive bias to depression, but Hodges is one of very few researchers looking at the mechanisms that might be connecting these two things. And he is one of the only people looking at what's happening in the brain when it comes to negative cognitive bias and depression — especially in women. "Over two times of all the depression cases are in women," he said. Despite this, very little depression research is being divided by sex.
In high school Hodges actually thought he wanted to be a psychiatrist. Over the course of his college career, however, he realized how much he loved research. That led to a Ph.D. at Brock University in St. Catharines, Ontario, and a postdoctoral fellowship in the Laboratory of Behavioural Neuroendocrinology at the University of British Columbia.
Hodges is looking forward to bringing more neuroscience to Mount Holyoke's psychology department. "I hope some students see me and want to try neuroscience out," he said, adding that he's especially excited to mentor students in his lab. "That's one of my favorite things to do. I love seeing the progression of them becoming better than me. I love sending them off into the world and watching them win awards."