New staff and administrators join Mount Holyoke
New staff and administrators join Mount Holyoke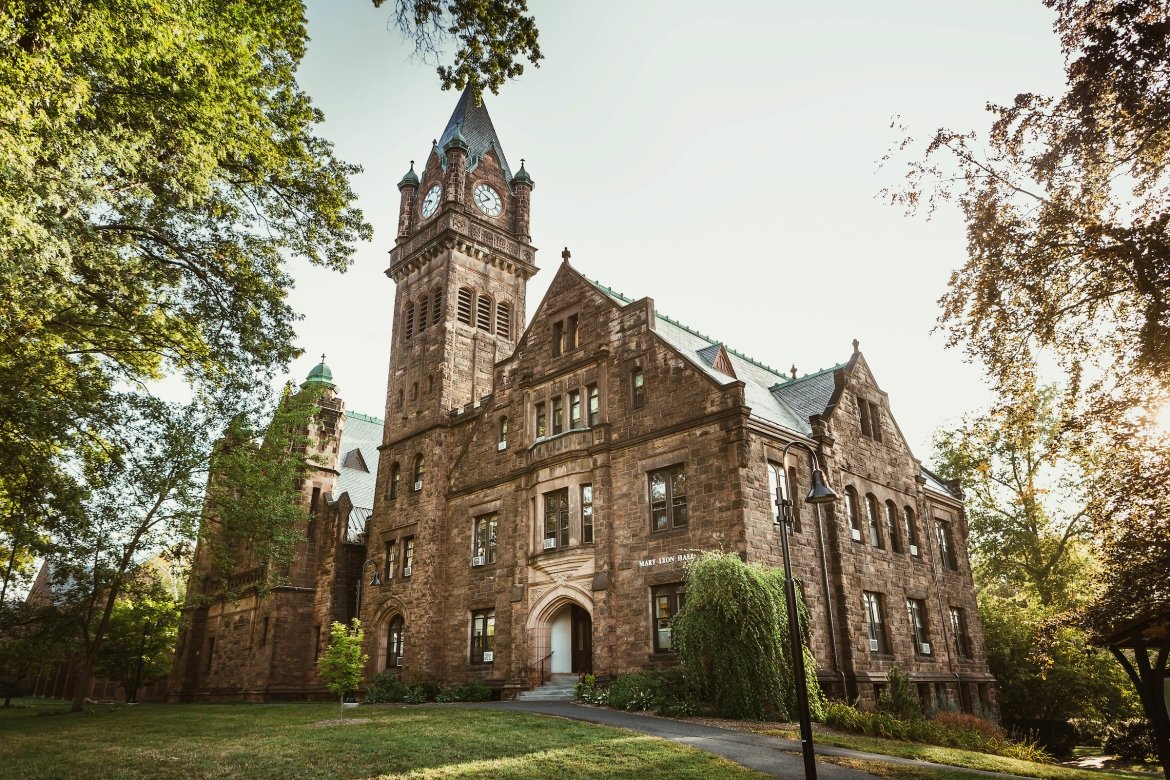 Mount Holyoke College welcomes new staff and administrators for roles across the campus.
This summer, Mount Holyoke welcomed four impressive new hires across campus in key fields: sustainability, career development, accessibility and finance. Their goals for the future reflect strong personal passions and a deep appreciation for what makes the College so special.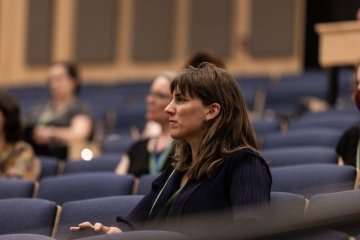 Angie Gregory, Sustainability Program Manager
As the founder of Simple Diaper & Linen, a company devoted to steering hazardous materials from landfills, Angie Gregory established Massachusetts' first composting of biodegradable diapers. She later became associate director of the Energy Transition Institute at the University of Massachusetts Amherst, promoting net-zero energy.
"I understand the institutional process, but I also have a background in entrepreneurship, political activism and grassroots organizing — a much different way to approach problem-solving," she said.
In her new role at the Miller Worley Center for the Environment, Gregory will help Mount Holyoke work toward carbon neutrality by 2037, both tracking metrics and, most important, galvanizing the community.
"Mount Holyoke's small campus and proximity to nature make this meaningful for me. You have an opportunity to really build a strong community, and I think building community is going to be one of the foundational elements of how society and humanity will handle challenges that we can't totally predict," she said.
Gregory relishes tackling audacious goals in her personal life too.
"This might not seem fun to most people, but I belong to a group of plungers. We walk into really cold water and stay in it for about eight minutes. It has health benefits, but I also get a lot from the connection and by moving through something really challenging. It's good practice," she said.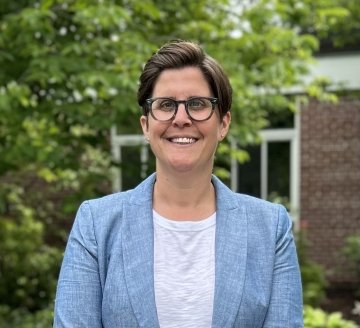 Jaime Grillo, Executive Director of the Career Development Center
In a turbulent world, a liberal arts education is more important than ever. Jaime Grillo hopes to capitalize on that in her new role at the Career Development Center after a long career in higher education, most recently at the Maurice A. Deane School of Law at Hofstra University.
"I was really drawn to this role by the student body's eagerness and adaptability. They're excited about being changemakers," she said.
It's a departure from law school, where career paths are more defined. But it's also a timely transition.
"A liberal arts education offers the ability to craft your education to think critically about world problems. I think Mount Holyoke students are leading with confidence in their ability to be contributing members to conversations about diverse issues because of the diversity of coursework that's offered," she said.
She plans to boost faculty engagement in conversations around how curriculum can support careers, and she's eager to elevate Mount Holyoke's unusually loyal alum network.
"They're invaluable in terms of the relationships and opportunities that they can provide our students," she said.
Helping students transform academic passions into fulfilling careers is meaningful to Grillo, who became a first-generation college student at Syracuse University, where she played Division I softball. After graduation, Grillo worked at On Point for College, a nonprofit that links underrepresented students to colleges throughout New York.
"The lessons I learned are still prominent in the work I do today. At Mount Holyoke, I'm excited to work even more with those populations," she said.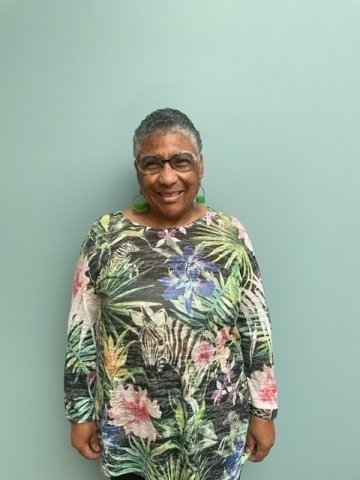 Madeline Peters, Director of Accessible Education and 504 Coordinator
Madeline Peters has devoted herself to accessibility since she was a teenager, working at a camp for kids with disabilities.
"I was drawn to this line of work because my children, my sister and I have learning disabilities, and my dad has narcolepsy," she said.
Peters spent three decades as director of disability services at the University of Massachusetts Amherst, all while advocating for her own children in local school systems.
"I met a lot of parents, and we were struggling. I started making my focus on human services, social justice and equal rights for people in all cultural groups," Peters recalled. "At UMass, I recruited what I believe was the most diverse office on campus. I hired a person who was blind to run blind services, a person who was deaf to run communication services and a person who had learning disabilities to run academic services. I built the office from scratch." She went on to similar success at Hampshire College.
Now, she's eager to focus on staff, student and alum workshops relating to social justice, the Americans with Disabilities Act and ableism (discrimination in favor of able-bodied people).
"At Mount Holyoke, people are open to listening and wanting to understand," she says. "I've come across more support in the Office of Diversity, Equity and Inclusion than I've had in any other place. I feel lucky. This is an institution that supports its people."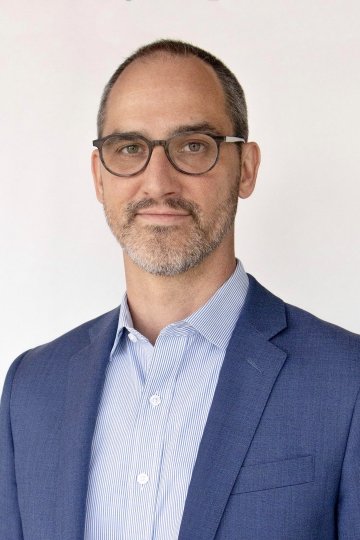 Carl Ries, Vice President, Finance and Administration and Treasurer
Carl Ries is an arts aficionado with a passion for numbers. After working in operations management, he embarked on a new career path supporting nonprofits through accounting.
"I came to the realization that I was intrigued by, interested in and good at niche accounting principles associated with nonprofits," he said. Combining this realization with his operational background, he was able to merge the idea that nonprofits inherently need to create efficiencies in order to be nimble and responsive in financial reporting.
He blended his love of art and accounting at the Los Angeles Opera, where he became chief financial officer. During COVID-19, he fought hard to keep the organization sustainable, securing artist compensation without laying them off.
"That was one of the things I was really proud of. CFOs are oftentimes advocating for the best financial outcome and what's right for the organization. I wanted to make sure that I was approaching it from a point of compassion. That's a big theme in my career: I try to embody compassion and finance," he said.
He applied this philosophy to his next role overseeing finances and administration at Five College Consortium member Hampshire College before arriving at Mount Holyoke. Here, he hopes to build communication and transparency around compensation. He's also excited to tackle finances and tax credits related to the ambitious Geothermal Energy Project aimed at replacing the College's 100-year-old fuel-powered steam heating system with a geothermal heat-exchange one powered by clean electricity. The project will reduce the College's greenhouse gas emissions by 80%.
Ries considers Mount Holyoke akin to the LA Opera: iconic and irreplaceable but open to evolution.
"That's an institution that's steeped in tradition but with a real desire to embrace modern music and change. Similarly, Mount Holyoke is steeped in tradition and is now an organization that's at the leading front of being gender-diverse and accepting transgender and nonbinary students. It's really important for me to know that I'm part of an organization committed to that," he said.