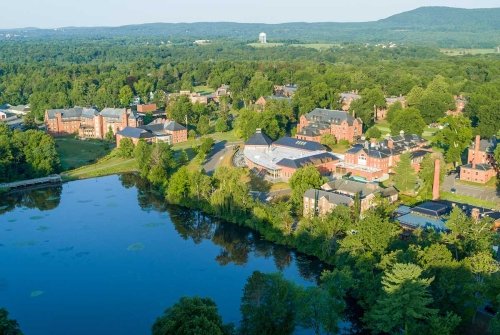 Geothermal Energy Project
This summer, Mount Holyoke College will break ground on a bold geothermal energy project. This project—to be implemented in phases between 2023 and 2030—will replace our 100-year-old fossil fuel powered steam heating system with a geothermal heat-exchange system powered by clean electricity, reducing our greenhouse gas emissions by 80%.
The first phase will connect Shattuck, Cleveland, Carr, Kendade, Safford and Skinner to the new distribution system. On May 30, 2023, construction fencing will start appearing across campus, from Kendade to Skinner, and excavation for the new distribution piping will follow.