From One Home to the Next: Reflections on Studying Abroad in South Korea
From One Home to the Next: Reflections on Studying Abroad in South Korea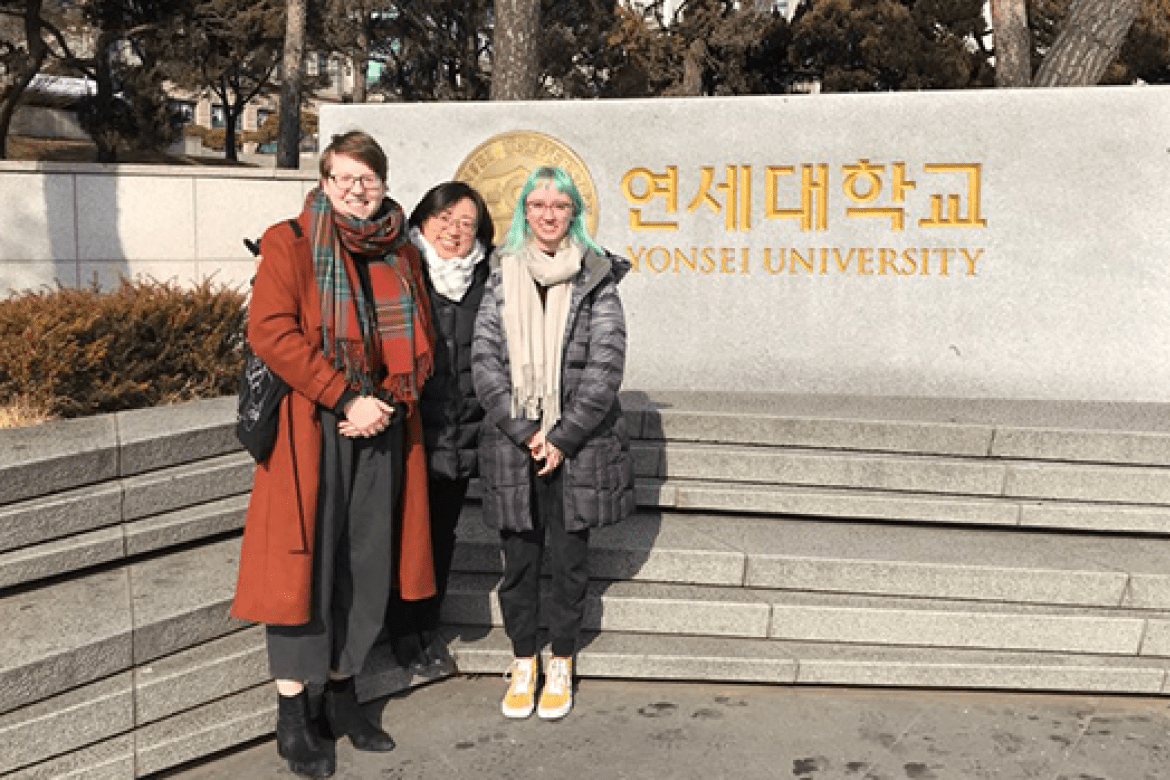 Reflections on Studying Abroad in South Korea, by Clare Ysabella Heywood '21 a Mount Holyoke College East Asian Studies Major.
Having written my college application essay on the joys of poetry, I came to Mount Holyoke with my heart set on majoring in English, but it only took one course to change my mind. Having listened to all genres of Korean music from a very young age onwards, I signed up for a Korean language course my first semester, hoping to fill my distribution requirements with something fun and new. After only a semester of being taught by Professor Kyae-Sung Park, I quickly realized that the short-lived love affair I had planned with the language would turn into a much bigger passion than previously imagined. I was and still am enamored by the workings of the Korean language and because through language one can come to better understand diverse individuals and cultures alike, I chose to major in East Asian Studies.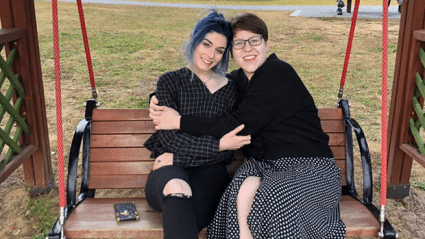 From late August 2019 to February 2020, I was blessed to be able to spend almost six months in South Korea's capital city, Seoul, four of which were spent studying at Yonsei University. My classes there were focused upon East Asian history and art history in addition to an intensive language course. While at Yonsei, I was reminded of why I am hoping to work with East Asian art in the future and while out and about in the city and sometimes its outskirts, I was reminded of why I love people so dearly. I often traveled one or two hours outside of Seoul to visit Ilsan Lake Park and other natural landscapes. One time at the park, sitting on a blanket I'd laid out and ruminating over an essay I had to write about the origins of Confucianism, some lovely older women came up to me and gave me a clementine. I thanked them and each time I accepted one, they handed me another and yet another and so on and so forth. It was a funny sort of social dance and when it ended, we talked. They asked me why I was in their country and how I spoke Korean so well. They graciously ignored my grammar mistakes, and I went home on the subway feeling indescribably warm. Interactions such as these continuously taught me the power language has to connect people and to further the kindness and understanding we pour into this world.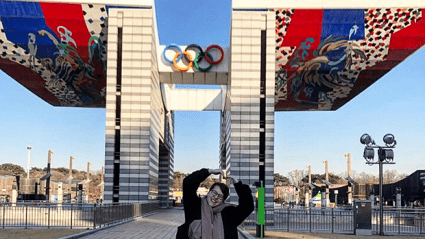 About four months into my stay in Korea, I wrote in a poem to my friend, "On the tips of my toes I am reminded that we, the sort of beasts that fold at the slightest sign of home, will still travel eagerly to find it, wherever it goes." Who would have thought, I wondered at the time, that I could make a home out of a language so different from the mother tongue I had long since become accustomed to? Who would have thought that I could make a home out of a place so far from where I was born? I plan to return to South Korea for work and eventually, with any luck, graduate school. Thinking back on my journey and my original college plans, it all seems to circle back. From one language to another, I was taught the poetry of life and I owe it all to Mount Holyoke's incredible Asian Studies Department and the faculty that held my hand along the way. The lessons I have learned from my travels and my time at Mount Holyoke are valuable beyond estimation and I'm eager to continue to grow and soak in more of the world's grandest poetry.