"The Sum of Us" and the ethos of public good
"The Sum of Us" and the ethos of public good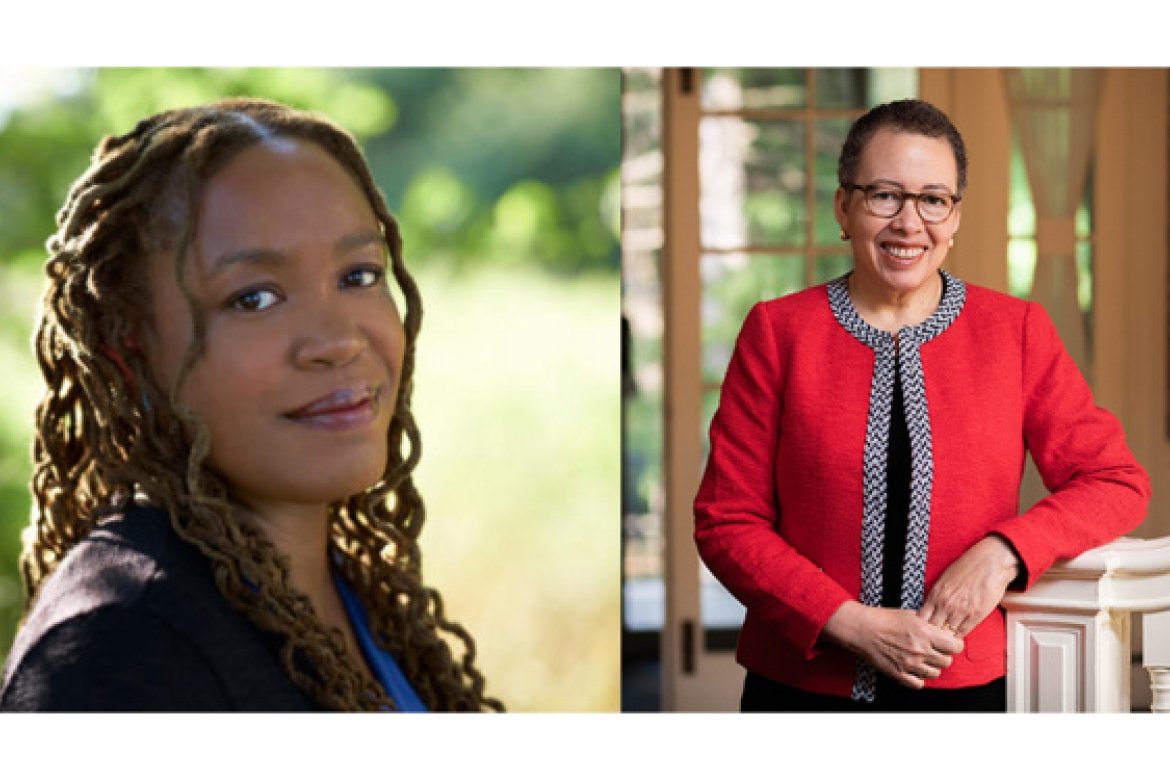 Bestselling author Heather McGhee spoke with Interim President Beverly Daniel Tatum about her book "The Sum of Us: What Racism Costs Everyone and How We Can Prosper Together" as part of Mount Holyoke College's annual MLK Jr. Commemoration.
New York Times–bestselling author Heather McGhee believes Americans should focus their energy on solidarity instead of "zero-sum thinking." In her groundbreaking book "The Sum of Us: What Racism Costs Everyone and How We Can Prosper Together," she defines "zero-sum thinking" as white people seeing politics as a competition between themselves and people of color. She believes many white people believe that in order for themselves to win, people of color must lose.
McGhee spoke with Interim President Beverly Daniel Tatum as part of the Mount Holyoke College's annual Martin Luther King Jr. Commemoration on Thursday, January 26. The wide-ranging conversation was in collaboration with the Office of Diversity, Equity and Inclusion, the Joseph and Evelyn Lowery Institute for Justice and Human Rights and Spelman College. The conversation also launched Mount Holyoke's work as a Truth, Racial Healing and Transformation Campus Center.
"I really love this book," Tatum said. "'The Sum of Us' illustrates the power of public policy and offers much-needed hope and action steps. It reminds me that change is possible."
In the book, McGhee asks the not-so-simple question: Why can't we have nice things?
"By 'nice things,' I mean things such as policies for paid family leave, national health care and well-funded schools," she said. "Most of our peer countries have them. The 'we' is both white Americans and Americans of color."
Tatum also asked about a statement in the book: "Racism drains the pool."
"I tell the story of the literal draining of public pools in the wake of desegregating public swimming pools," McGhee answered. This cost not only people of color, she explained, but also white community members who were sacrificed to the lie of white supremacy.
"Government used to believe in an 'ethos of public good,'" McGhee said. "That ethos splintered once 'the public' included all of the public."
"As I saw the fingerprints of racism on all our most vexing problems … I then began to see what would be closer at hand if we pull at that common thread of racism," she said. "Gains could be unlocked. We have to do things collectively to win."
"We need to take steps to move away from that zero-sum narrative — one step is telling the truth about our shared history," Tatum said and pointed out that in Florida, Governor Ron DeSantis banned an AP course on African-American history. "How can we get on the same page when we don't have access to history?"
"This campaign — it's a zero-sum story that white students should be threatened by this history," McGhee said. "It's funded by opponents of the public good, people who are trying to drain the pool of public education. This step is revealing how out of step with Americans this political faction is. I think this is going to backfire. It's made super-centrists out of suburban parents, librarians and students."
McGhee recently launched "The Sum of Us" podcast to explore the power of raised consciousness and collaboration.