Social Justice Education: Intergroup Dialogue
Social Justice Education: Intergroup Dialogue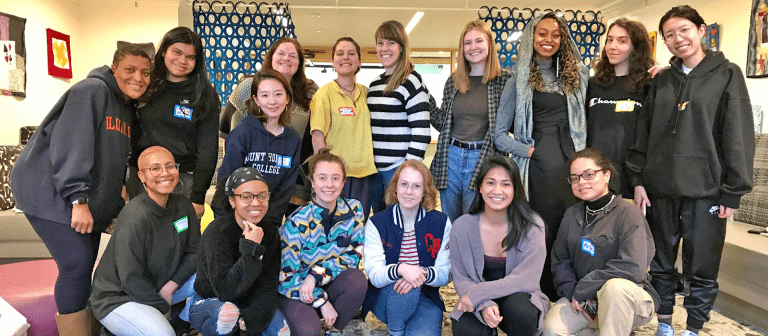 In a culturally and socially diverse society, discussion about issues of difference, conflict and community are needed to facilitate understanding between social/cultural groups.
Intergroup dialogue is an interdisciplinary field of practice that seeks to bridge social and cultural divides and effect social change. In recent years, this practice has been increasingly recognized as a valuable method for addressing difficult issues in K-16, higher education, community and the workplace. This practice engages individuals and groups in facilitated small group processes to explore difficult or contentious issues to develop shared meaning across lines of difference and entrenched conflicts, and generate opportunities for collaborative action. The process is valued because it fosters the development of intergroup leadership competencies that are increasingly called up in order to navigate our ever more interdependent, competitive, divided, stratified and globalized world.
The skills of dialogue include developing a critical awareness of social identities, understanding one's own connections to power, privilege and oppression, and developing interpersonal communication skills such as active listening, purposeful sending, and providing feedback.
Intergroup Dialogue (IGD) Symposium
Intergroup Dialogue at Mount Holyoke College 
Made possible by a collaboration between Student Life and Academic affairs, The Intergroup Dialogue Courses at Mount Holyoke College are designed to encourage students to develop skills for exploring differences and commonalities in diverse social settings.
What are students saying about IGD?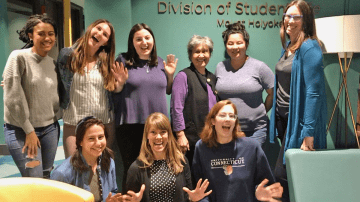 "I don't know if I'd ever imagined an educational space where everyone even attempts to show up as their full selves.  The amount of learning that happened for me within such a short period of time was incredible–– what especially hit me was the feeling that social justice is possible and is something that we strive for because we deeply care about each other. I don't think I'd really heard an optimistic/grounded/community-oriented perspective on justice before, and I left feeling so much commitment to the issues we touched on and so connected to the people that were there." — Student Participant
"What struck me was everyone's vulnerability and willingness to share deeply personal stories with the rest of the group. Intergroup Dialogue was the first time in my life where I felt like I could see healing manifest from a group setting. I loved how our facilitators created a  supportive and safe environment to lay everything out on the table." — Sonya Carrizales '23
Courses
CUSP 215RR: Intergroup Dialogue: Understanding Race and Racism in the United States and Mount Holyoke College
In this intergroup dialogue course, students actively participate in a two day retreat (16 hours) of semi-structured, face-to-face meetings with students from other social identity groups. Students learn from each others' perspectives, read and discuss relevant reading material, and explore their own and other groups' experiences in various social and institutional contexts. Students also explore ways of taking action to create change and bridge differences at the interpersonal and social/community levels. This weekend dialogue experience may be taken for 1 academic credit, or as a co-curricular opportunity.
CUSP 235:  Intergroup Dialogue: Facilitating Conversations about Social Justice
(prerequisite - CUSP 215RR)
The goals of this course are to develop students' knowledge and skills as potential facilitators of intergroup dialogues. As such, the course builds upon but does not replicate the principles and content of intergroup dialogues themselves. This course is not restricted to students who want to facilitate IGD at Mt Holyoke, but rather it is designed to prepare students to create dialogue in situations where understanding and listening are needed. Though we center dialogues about issues of social justice, we believe the skills learned through the course will enable us to engage in dialogues about a variety of issues in our families, among our friends, at our workplaces, and in our communities. (7 week Course, plus an all-day retreat)
Happening at Mount Holyoke
Intergroup Dialogue in the news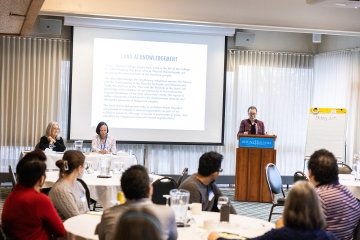 A two-day Intergroup Dialogue workshop in mid-January provided 37 Mount Holyoke faculty and student life staff members with the opportunity to engage in cross-identity dialogue about race and other diversity-related issues.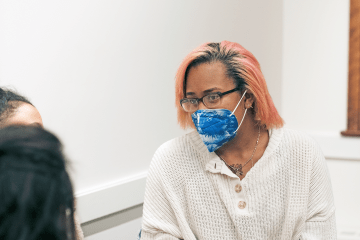 In naming Kristie A. Ford, Ph.D., as Presidential Fellow for this academic year, Interim President Dr. Beverly Daniel Tatum has selected an expert in diversity, equity and inclusion who will help advance the College's commitment to Intergroup Dialogue and other initiatives.
Contact us
The Office of Community and Belonging provides programs that support social justice education, dialogue, celebration and identity development.