Restoration Ecology
Undergraduate
A one-of-a-kind experience for undergraduates to engage with the growing field of restoration ecology. We are uniting students, faculty, staff, and community members to take the lead in reversing ecosystem degradation by advancing the science, practice, and social dimensions of restoration.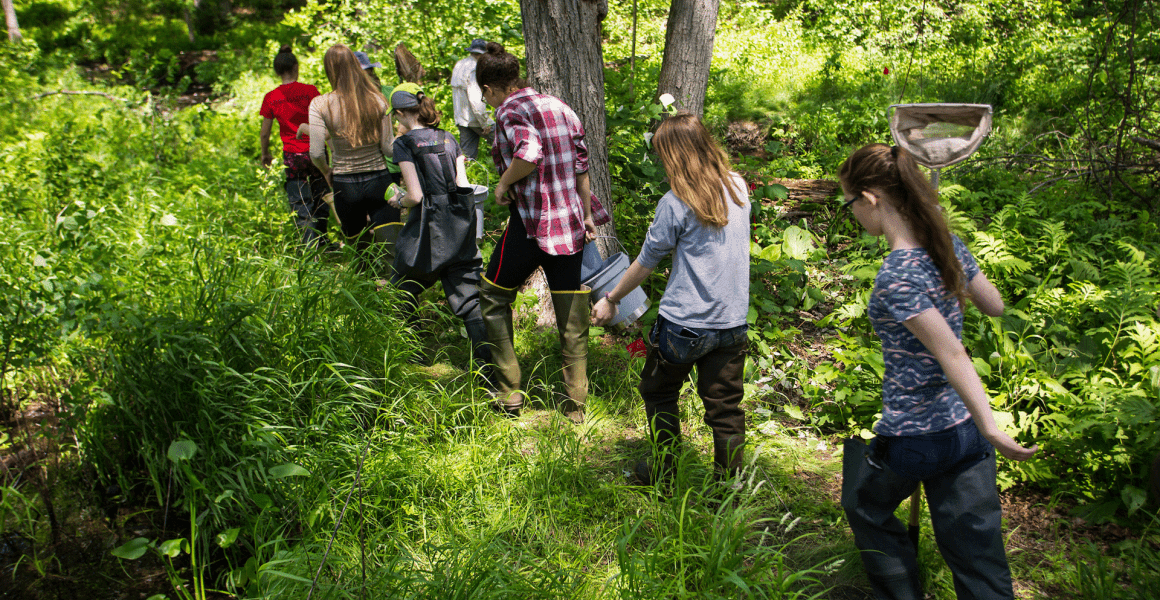 Program Overview
The Mount Holyoke Restoration Ecology Program is a unique academic program that provides a foundational education in the diverse and interconnected disciplines composing ecological restoration. This program enriches the curriculum of students from a diversity of majors and provides formal training for students who wish to pursue a career in restoration ecology and related fields. Students participating in the program contribute to the science and practice of ecosystem restoration in two fundamental ways:
by helping to design real-world restoration projects with real-world consequences; and
by contributing to our understanding of ecosystem development and restoration practice by carrying out significant original research projects of their own design in topics that span the disciplines.
The Restoration Ecology Program draws from majors across campus. REP students have studied the arts, languages, business, psychology, and environmental studies. What unites this diverse group is that every REP student shares a concern for environmental and social issues. REP provides students looking for meaningful ways to engage with the world an opportunity to pursue real-world solutions to real-world problems.