Kate Ballantine
Marjorie Fisher Associate Professor of Environmental Studies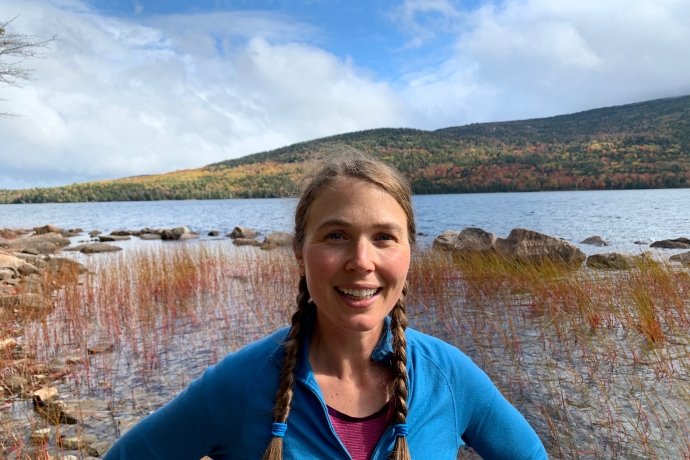 Kate Ballantine's research focuses on the long-term development and functions of restored ecosystems.
Destruction of over half the world's wetlands for agriculture and development has resulted in the loss of valuable ecosystem functions that wetlands perform, such as water purification, aquifer recharge, climate regulation, long-term carbon storage, flood abatement, recreation, and habitat provision. Ballantine and her students conduct basic and applied lab and field research to investigate how restored wetlands develop and function over time, the mechanisms underlying these functions, and what restoration methodologies may stimulate desirable (or undesirable!) ecosystem functions.
Ecosystem restoration is an interdisciplinary field, and Ballantine values her collaborations with students and professionals from a wide variety of expertise to work on restoration projects that inform both ecosystem science and restoration practice. Ballantine's courses on restoration ecology, wetlands ecology and management, environmental science, and general environmental studies help students bridge the gap from being consumers of information to producers of information by taking on original real-world projects with real-world consequences. Students also examine where things such as water, food, and information come from before we encounter them, and where they go to after we use them. In her classes, students not only learn to address questions about what they see outdoors in nature, but also what they observe in their homes, communities, and daily lives.
Areas of Expertise
Restoration ecology, biogeochemistry, wetland ecology, ecosystem functions, water resources, soil microbial ecology
Education
Ph.D., M.S. Cornell University
A.B., Smith College