Suzan-Lori Parks
First Black woman to win the Pulitzer Prize for Drama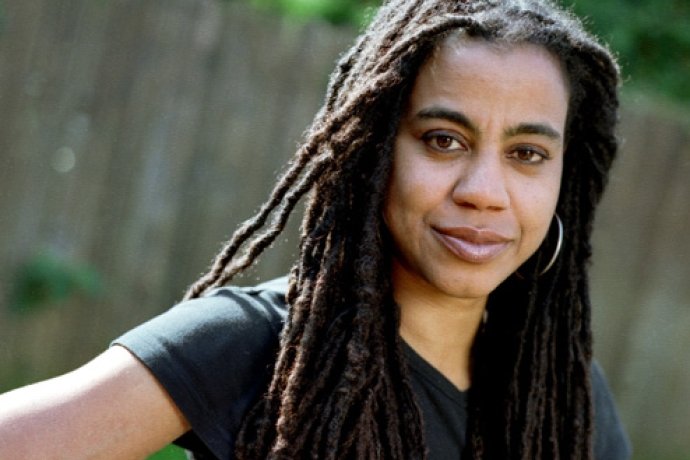 After a high school English teacher told Suzan-Lori Parks that her poor spelling would hamper her success as a writer, Parks entered Mount Holyoke with her sights set on becoming a scientist. But as Parks began ticking off her first-year prerequisites, she found herself totally unmoved by chemistry. In the English department, she felt right at home. Reading Virginia Woolf's "To the Lighthouse" made Parks realize her future was in literature and language. 
While Parks wasn't a strong speller, her professors immediately saw her literary talent. One urged her to apply for a competitive writing workshop led by James Baldwin. Selected as just one of just 15 students from all of the Five College Consortium, Parks remembers Baldwin as a generous, brilliant spirit and the class as transformational. When Baldwin suggested Parks try writing for the theater, she took his feedback to heart. After graduation she spent a year studying acting at Drama Studio London and then moved to New York City to pursue playwriting full time. 
Parks received a MacArthur Genius Grant in 2001, and in 2002 she became the first African American woman to win a Pulitzer Prize for Drama for her play "Topdog/Underdog." In 2015 her play "Father Comes Home From the Wars, Parts 1, 2 & 3" was a finalist for the Pulitzer. In 2017 she was named the Master American Dramatist by the Poets, Essayists and Novelists (PEN) America Literary Awards, and in 2018 she received the Steinberg Distinguished Playwright Award. Her play "White Noise" was named the 2018–2019 Outstanding New Off-Broadway Play by the Outer Critics Circle Awards. 
In November of 2006, Parks embarked on a year of playwriting, vowing to write 365 plays in 365 days. She finished the task — often crafting dialogue while in transit or in hotel rooms. Works resulting from that year have been performed by more than 700 theaters around the world.
Beyond writing for the stage, Parks has also had considerable success writing for the silver screen. She wrote the screenplay for the 1996 Spike Lee film "Girl 6." Working with Oprah Winfrey's Harpo Productions, Parks penned the 2005 screenplay for "Their Eyes Were Watching God" and contributed to the screenplay for the 2007 film "The Great Debaters." She is also the author of the 2003 book "Getting Mother's Body: A Novel."
Class year: 1985
Major: English and German; Honorary Doctor of Fine Arts, 2001