Andrew G. Reiter
Associate Professor of Politics and International Relations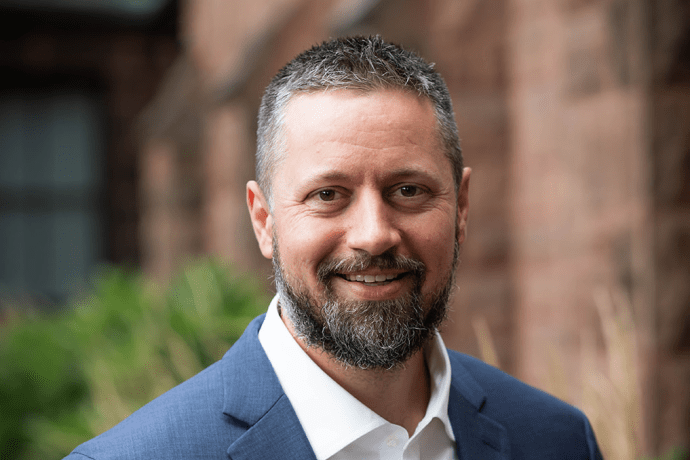 Andy Reiter is an expert on political violence, civil-military relations, conflict resolution and peacebuilding. He has consulted for numerous international organizations, governments and NGOs around the world, including the United Nations, Inter-American Commission on Human Rights and the Colombian government during its successful peace process with the FARC rebel group. Reiter regularly appears in the media responding to current events and debates, with appearances on PBS Nova and WGBY's Connecting Points and quotes in mainstream print outlets. He has also contributed op-eds and commentary for a variety of venues, including The Boston Globe, The Washington Post, U.S. News & World Report, Medium and local newspapers throughout New England. Reiter is the author of three books and more than three dozen journal articles, book chapters, and other publications, and has received grants from the National Science Foundation, United States Institute of Peace and Smith Richardson Foundation, among others.
Reiter's research agenda is centered on understanding why political violence occurs, determining the most effective strategies to bring about peace, and evaluating the ways in which societies can recover and reconcile from past violence. He examines these questions in the context of dictatorships and post-authoritarian settings, civil wars and terrorist attacks. In particular, he has expertise in analyzing abuses committed by the military and other security forces. Reiter is also one of the foremost scholars in the field of transitional justice, which focuses on the use of war crimes trials, truth commissions, amnesties and pardons, reparations and other mechanisms to address past atrocities.
His most recent book (with Brett Kyle), "Military Courts, Civil-Military Relations, and the Legal Battle for Democracy: The Politics of Military Justice" (Routledge 2021), shows how and why governments use military courts to prosecute civilians and shield members of the military from accountability for human rights violations. It also demonstrates how human rights activists, judges and politicians are able to successfully reform such systems.
Reiter's previous book, "Fighting Over Peace: Spoilers, Peace Agreements, and the Strategic Use of Violence" (Palgrave Macmillan, 2016), explains why some civil war peace agreements are implemented rather peacefully while others come under attack from a variety of violent actors. Furthermore, it shows how these attempts at "spoiling" peace can be effectively thwarted.  
His research on transitional justice is extensive. He co-founded the Transitional Justice Data Base Project, which provided the first global dataset of transitional justice mechanisms available for scholars and policymakers. The project culminated in a prominently cited, co-authored book, "Transitional Justice in Balance: Comparing Processes, Weighing Efficacy" (United States Institute of Peace Press, 2010). Reiter has consulted for a range of governments and NGOs on this topic, from Zimbabwe and Tunisia to Brazil and South Korea. He has also contributed chapters to a widely adopted transitional justice textbook and is a regular reviewer for academic presses and journals. 
At Mount Holyoke, Reiter regularly teaches World Politics, International Law and Organization, Political Violence, Ending War and Securing Peace, and Transitional Justice.
Areas of Expertise
Political violence, civil-military relations, conflict resolution and post-conflict justice and reconciliation
Education
Ph.D., M.A., University of Wisconsin-Madison
B.A., Loras College