Calvin Chen
Carol Hoffmann Collins '63 Professor of International Studies and Professor of Politics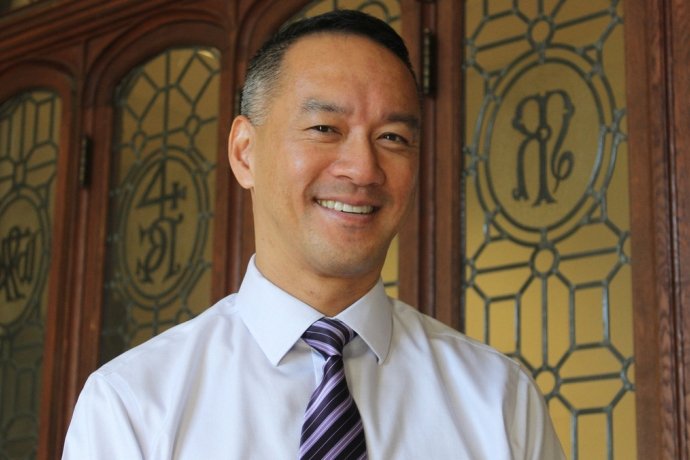 An expert in the political economy of East Asia, Calvin Chen doesn't limit himself to studying famous politicians and formal political institutions. He researches the ordinary lives of the working people of China, Japan, Taiwan, and Korea and discovers extraordinary day-to-day endeavors that ultimately shape a nation economically and politically.
In the 1990s, for example, Chen lived and labored alongside Chinese workers in Zhejiang province south of Shanghai, seeking to understand how former farmers in two townships had made such a success of collective and private manufacturing enterprises. He found a family-style structure of relationships built on trust and support, a structure that led to cooperation, productivity, and reward for all involved. The successful structure reminds us of the great power of ordinary people and their grassroots ideas, says Chen.
Chen has won numerous grants and scholarships for his research, which has included work in China and Taiwan, as well as a study of communism in East Europe and Russia in the post-cold war era. His writings include "Communist Legacies, Post-communist Transformations, and the Fate of Organized Labor in Russia and China" (with Rudra Sil) in Studies in Comparative International Development, v.41, n.2 (Summer 2006), pp.62-87 and a book, Some Assembly Required: Work, Community, and Politics in China's Rural Enterprises (Cambridge, MA: Harvard University Asia Center, 2008).
Areas of Expertise
Political economy of East Asia; Chinese politics; comparative politics; work and labor politics; rural economic development; public administration
Education
Ph.D., M.A., B.A., University of California, Berkeley