Heather Pon-Barry
Associate Professor of Computer Science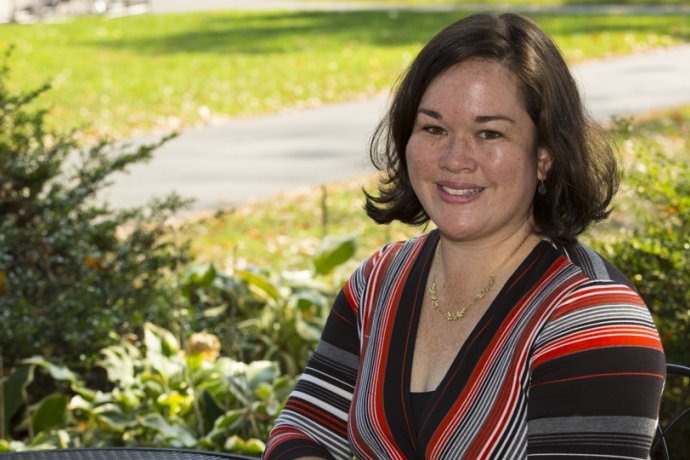 Heather Pon-Barry's research focuses on human-robot interaction and spoken dialogue. It combines elements of artificial intelligence, computational linguistics, signal processing and cognitive science. Pon-Barry develops technologies that augment traditional speech and vision perception—analyzing the intonation patterns of speech and visual information to allow social robots to better converse with humans. Much of her work focuses on educational applications of robots and dialogue systems.

Pon-Barry also works on activities to broaden participation in computer science, including the development of MaGE (Megas and Gigas Educate). The MaGE curriculum and peer mentorship program focuses on inclusion as a key tool for creating a welcoming environment that fosters a community of learning, especially for students who may not see themselves reflected in the existing computer science community.

Her work has been supported by a National Science Foundation CAREER award, a NSF National Robotics Initiative award, and a Google CS Capacity Award. Pon-Barry earned a doctorate in computer science from Harvard University. She first began studying spoken dialogue as an undergraduate and master's student in Symbolic Systems (cognitive science) at Stanford University. At Mount Holyoke, she teaches courses in natural language processing, introductory computer science, data structures, and a seminar on talking robots.
Areas of Expertise
Spoken language processing, emotion recognition, human-robot interaction, artificial intelligence, computational linguistics, cognitive science
Education
Ph.D., Harvard University
M.S., B.S., Stanford University