Nine faculty receive tenure
Nine faculty receive tenure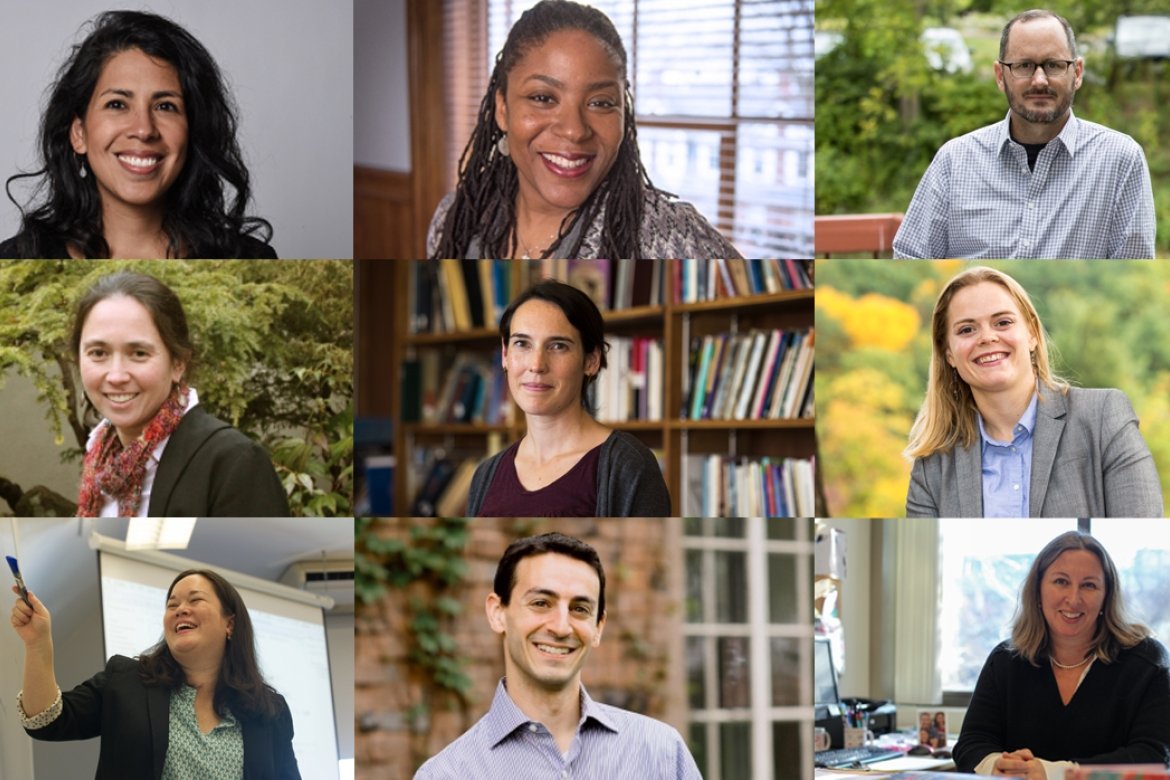 The Mount Holyoke College Board of Trustees has voted to grant tenure to nine faculty members spanning disciplines from gender studies to physics.
The Mount Holyoke College Board of Trustees has voted to grant tenure to nine faculty members spanning disciplines from gender studies to physics.
"We are excited to recognize and acknowledge the outstanding teaching, scholarship and mentorship of this group of colleagues," said Jon Western, vice president for academic affairs and dean of faculty. "Their intellectual and creative contributions have had a profound impact on the College's curriculum and academic reputation and we are excited to see what comes next."
The nine are: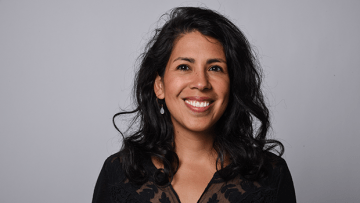 Olivia Aguilar, tenured as Associate Professor of Environmental Studies, is also the Leslie and Sarah Miller Director of the Miller Worley Center for the Environment. After teaching in public schools, Aguilar went on to receive her doctorate in natural resources at Cornell University, studying theories of learning in environmental education. Her scholarship lies at the intersection of community, race and transformative learning in environmental education and examines how environmental and science learning communities can be more inclusive of groups traditionally marginalized. She has published articles in Environmental Education Research and in the Journal of Environmental Education.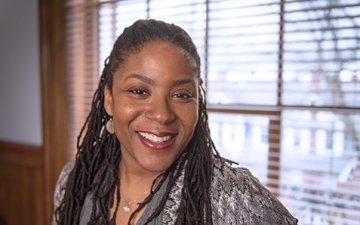 Riché J. Daniel Barnes, tenured as Associate Professor of Gender Studies, is a sociocultural anthropologist whose teaching and research specializations are at the intersection of black feminist theories, work and family policy, and raced, gendered, and classed identity formation. Her work focuses ethnographically in the U.S. South and its connection to the Caribbean and the west coast of Africa. Her book, "Raising the Race: Black Career Women Redefine Marriage, Motherhood, and Community" won the 2017 Distinguished Book Award for the Race, Gender, Class section of the American Sociological Association. She is the winner of the 2019 American Anthropological Association/Oxford University Press Award for Excellence in Undergraduate Teaching. Barnes is also a scholar-activist working with #BlackLivesMatter, #SayHerName, and an informal Black girls and women research collaborative. She holds a doctorate in cultural anthropology from Emory University.
Thomas Ciufo has been tenured as Associate Professor of Music. A sound artist, composer, improviser and music technologist working at the intersections of electronic music, electro-acoustic performance, sonic art and emerging digital technologies, Ciufo received a doctorate in computer music and new media from Brown University, where he focused on computer-mediated improvisational performance and interactive instrument design. His research interests include audio recording and production, acoustic ecology and listening practices, and innovative approaches to teaching, learning, and career development. Ciufo is also project manager of Mount Holyoke's Arts and Technology Initiative and works as a freelance electronic musician and audio engineer and producer.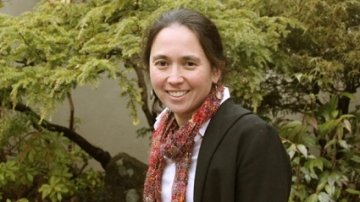 Naomi Darling, tenured as Five College Associate Professor of Sustainable Architecture, is a practicing architect and educator whose professional work, research and teaching lies at the intersection of climate, culture and materiality. Permeating all of Darling's work is a dimension of environmental stewardship, social responsibility and the role of architects as agents of change. Current projects include a bandshell for the Town Common in Amherst, Massachusetts,, a kayak pavilion for the Sunderland (Mass.) Public Library, several residential projects, a farm stand and seed library in Nan, Thailand, and Nitobe Memorial Hall in Sapporo, Japan. Darling holds a Bachelor of Science in structural engineering and architecture from Princeton University, a Master of Fine Arts in sculpture from Monash University in Melbourne, Australia, and a Master of Architecture from the Yale School of Architecture.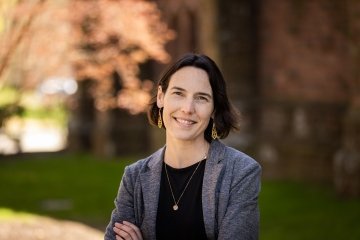 Nina Emery, tenured as Associate Professor of Philosophy, focuses on the intersection of metaphysics and the philosophy of physics. She is especially interested in the question of how and to what extent our best scientific theories, especially quantum mechanics and relativity theory, should inform our understanding of time, probability and the laws of nature. She also works on the question of how and to what extent standard scientific practice relies on appeals to extra-empirical criteria like simplicity and explanatory power. Holding a Bachelor of Science in philosophy and physics from Cornell University and a doctorate. in philosophy from MIT, Emery teaches a range of classes at the intersection of science and philosophy, including classes on the philosophy of time, the foundations of quantum mechanics, and ethical issues in contemporary science.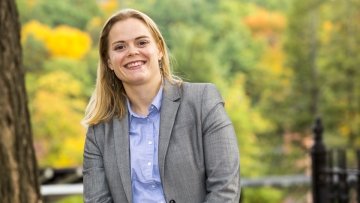 Kerstin Nordstrom, tenured as Associate Professor of Physics, works in the area of soft matter physics. She is interested in the mechanical behavior of non-Newtonian materials, such as particulates (sands, suspensions), biological fluids and active matter systems (robot swarms). Her lab studies these systems using high-speed imaging and computer simulations. In 2018, she was named a Cottrell Scholar by the Research Corporation for Scientific Achievement, and in 2019 she received a National Science Foundation CAREER award. Nordstrom has been an advocate for diversity and inclusion in physics, including past service on the American Physical Society's Committee on the Status of Women in Physics, and ongoing service with LGBT+ Physicists. Before Mount Holyoke, she earned her bachelor's degree from Bryn Mawr College and her doctorate in physics from the University of Pennsylvania. She did postdoctoral work at the University of Maryland.
Heather Pon-Barry, tenured as Associate Professor of Computer Science, specializes in spoken-language processing, dialogue and human-robot interaction. She studies natural language communication for social educational robots. Her work develops models for physically-situated conversational dialogue — to allow social robots to move beyond just the words a person says and incorporate other signals, including the intonation patterns of speech and visual information. She is a 2020 recipient of the National Science Foundation CAREER award and a Google CS Capacity Award. She holds a Bachelor of Science in symbolic systems from Stanford University and a doctorate in computer science from Harvard University.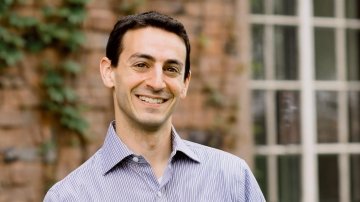 Jared Schwartzer, tenured as Associate Professor of Psychology and Education, specializes in behavioral neuroscience, neuroimmunology and neurodevelopment. He studies how genetic and environmental interactions alter the development of the brain to produce behavioral and cognitive differences. Some of his current research focuses on how changes in a pregnant person's immune system can affect the offspring's social development and brain function. Before coming to Mount Holyoke, Schwartzer was a postdoctoral fellow in the Autism Research Training Program at the MIND Institute of the University of California, Davis. He holds a doctorate in psychology and behavioral neuroscience from Northeastern University.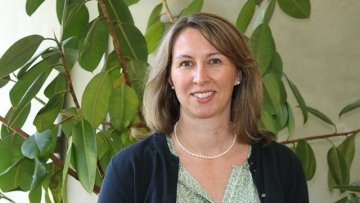 Jennifer Wallace Jacoby, tenured as Associate Professor of Psychology and Education, focuses on how both children and teachers develop in school contexts. In particular, she seeks to understand how teachers can best support the learning of linguistically and socioeconomically diverse groups of children. Jacoby's current research investigates the unique contributions that assistant teachers — a traditionally overlooked subset of the teaching staff — make to classroom quality in federally-funded Head Start preschool classes serving English-learning children. She uses both qualitative and quantitative methods in her research and has coauthored articles appearing in numerous publications, including Early Education and Development. She holds a doctor of education degree from the Harvard Graduate School of Education.