From restoration ecology to cardiology
From restoration ecology to cardiology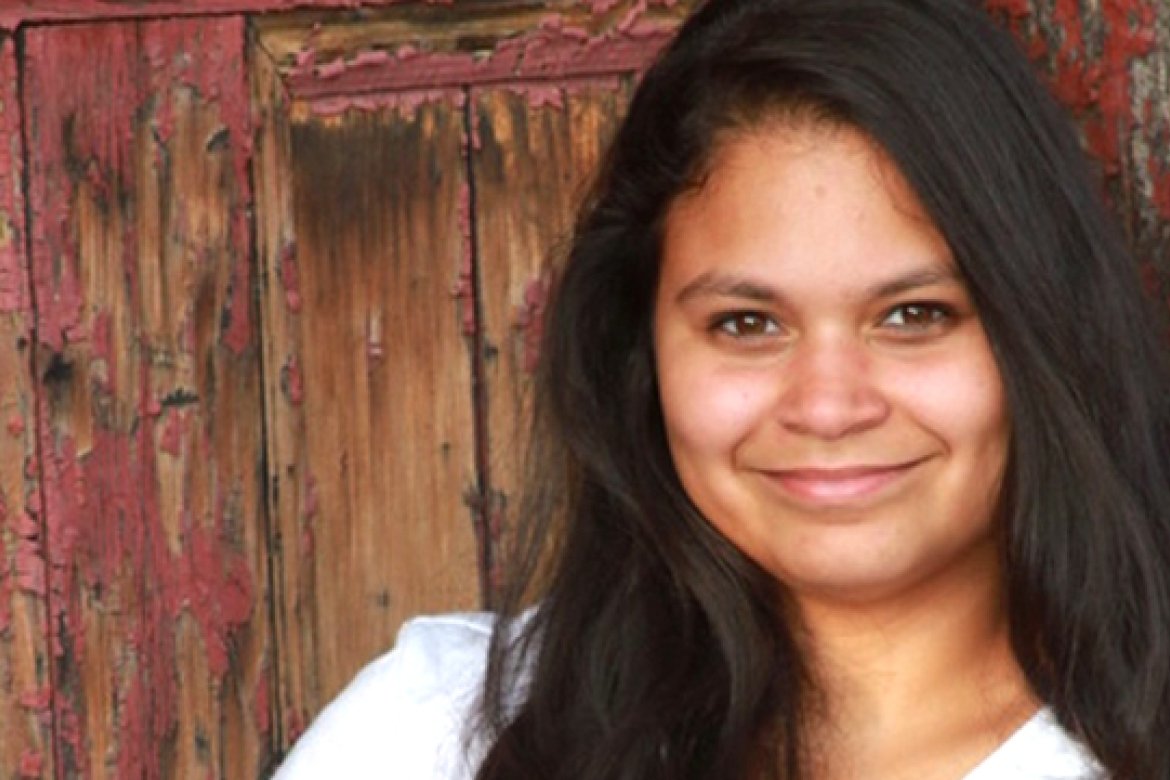 Future physician Jailene Rodriguez '20 gained hands-on lab experience in high school via Mount Holyoke's Restoration Ecology Summer Scholars Program.
By Mikaela Murphy-Boyle
Jailene Rodriguez '20 knew she wanted to be a cardiologist in fourth grade.
"My teacher asked my class to write down our career goals," she said. "I've always loved science and helping people, so I wrote 'cardiologist.' It hasn't changed!"
Recognizing Rodriguez's passion for science, her biology teacher at South Hadley High School suggested she consider the Restoration Ecology Summer Scholars Program at nearby Mount Holyoke College.
The weeklong field studies intensive, which runs the week of July 9 this year, was founded in 2014 by Jovanna Robinson-Hidas '16. Then a student in the College's Restoration Ecology Program, Robinson-Hidas' mission was to introduce young women, in a collaborative environment, to science and the growing field of restoration ecology.
During the summer program, 16 high school students work with Mount Holyoke faculty and students to monitor water quality, analyze soil variables, strategize invasive species removal and design restoration plans.
The program, offered free of charge to local high school girls, is led by Kate Ballantine, associate professor of environmental studies and founding director of the Restoration Ecology Program.
"Our Summer Scholars Program encapsulates the College's commitment to the environment, education and the community," Ballantine said. "It's an honor and a joy to work with high school girls like Jailene and watch them develop their love of science and the environment."
The chance to acquire laboratory skills and learn about ecosystem science was just what Rodriguez, who was president of her high school environmental club, was looking for. "I spent a week studying plants and soil and applying real lab techniques on the Mount Holyoke campus," she said. "I loved it."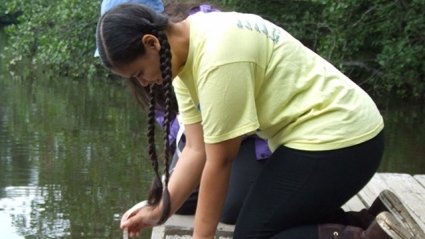 When Rodriguez began her college application process, Mount Holyoke made the cut because she was familiar with the College's strong biology program and pre-health advising.
"My week showed me how invested Mount Holyoke professors are in teaching students both inside and outside the classroom," Rodriguez said. "That definitely influenced my decision to apply."
Now approaching her third year at Mount Holyoke, she is majoring in biological sciences and minoring in chemistry — and taking advantage of the College's pre-health programs in order to prepare for her medical school applications.
"My favorite class so far was organic chemistry with Kathryn McMenimen," she said. "She really knows how to relate to students." 
Rodriguez is not the only participant to have been inspired by a week as a restoration ecology summer scholar. Multiple program alumnae are now pursuing college degrees in the STEM disciplines — science, technology, engineering and math — Ballantine said. With the program now in its fifth year, more alumnae are coming. Applications have more than doubled since 2014, enticed in part by generous funding from PeoplesBank, which offers a $400 stipend to each summer scholar who successfully completes the program.
The program was recently highlighted by Teen Life as a standout science opportunity for girls, with 41 high schoolers having completed the program and 16 new students participating this summer.
And if they need any convincing, they can just talk to Rodriguez.
"The Summer Scholars Program helped prepare me for college-level science and gave me real lab experience," she said. "And everybody should learn about restoration ecology!"