Marcella Runell
she/her
Vice President for Student Life and Dean of Students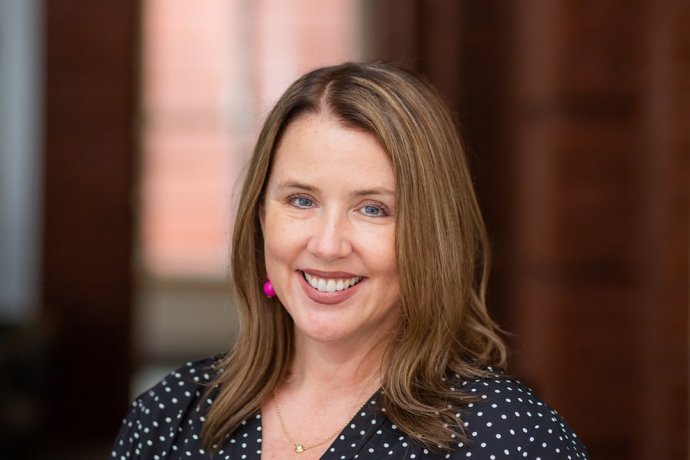 Marcella Runell is the Vice President for Student Life and Dean of Students. Marcella also serves as a Lecturer in the Religion Department. Marcella is the co-editor for UnCommon Bonds: Women Reflect on Race & Friendship (Peter Lang, 2018).
In the Division of Student Life, Marcella oversees Residential Life, Health, Counseling, Religious & Spiritual Life, Community & Inclusion and Student Involvement. She has co-created programs and initiatives such as the MoZone Diversity Peer Education program, Be Well Mount Holyoke, Intergroup Dialogue, Living Learning Communities, the Dean's Corner and worked with her team to revamp New Student Orientation.
Prior to coming to Mount Holyoke Marcella was the founding Co-director for the Of Many Institute for Multifaith Leadership at New York University. She was also the recipient of the NYU 2013–2014 Dr. Martin Luther King, Jr. Faculty Award. The prestigious award recognizes faculty members who exemplify the spirit of Dr. Martin Luther King, Jr. through their excellent teaching, leadership, social justice work, and community building. Marcella served as the program advisor/founder for the minor in multifaith and spiritual leadership. 
Marcella has edited three books which focus on social justice curriculum, The Hip-Hop Education Guidebook: Volume 1 (2007) with Martha Diaz, Conscious Women Rock the Page: Using Hip-Hop Fiction to Incite Social Change (2008), and Love, Race, and Liberation: 'Til the White Day Is Done (2010) with Jennifer "JLove" Calderon. Additionally, she has written for Scholastic Books, the New York Times Learning Network, VIBE, and various academic journals, including Equity and Excellence in Education and contributed to many edited book projects.
For her accomplishments in the field, Marcella has received numerous teaching and programmatic awards, including the Association of American Colleges and Universities K. Patricia Cross Future Leaders Award. She was honored by inclusion in the JFK 50th Anniversary Legacy Gallery, and was recognized by the Brooklyn Borough President for her social justice work. She is also a former fellow for the Tanenbaum Center for Interreligious Understanding.
Runell and her partner David Hall, have two daughters, Aaliyah and Ava.
Education
Ph.D., University of Massachusetts, Amherst