Olabode Festus Omojola
Hammond-Douglass Five College Professor of Music
on leave spring 2024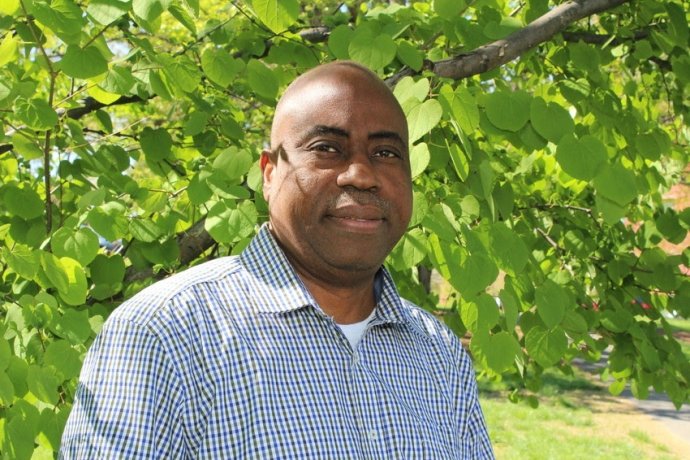 Olabode Omojola's research focuses on African music, with emphasis on West African, Nigerian, and Yorùbá traditions. His work has explored indigenous and modern musical traditions, and addressed themes including:
performance practice;
creative ethnomusicology;
music, identity, and social dynamics;
music and politics;
diasporic perspectives; and
intercultural aesthetics.
As a Five College professor, Omojola teaches at Mount Holyoke College and the four other institutions in the Five College Consortium, namely, Amherst, Hampshire, and Smith colleges, and the University of Massachusetts in Amherst. He taught previously at the University of Ilorin in Nigeria and at Northeastern University in Boston.
Omojola is the recipient of a number of prestigious fellowships, including the Radcliffe Institute fellowship in musicology at Harvard University (2004–2005), the Alexander von Humboldt Foundation fellowship at the University of Cologne, Germany (1996–1998), and the Northwestern University African Humanities Fellowship Program in African music, which was hosted by the University of Ghana (2000). A former cochair of the African music section of the Society for Ethnomusicology, Omojola is the founding secretary of the Nigerian Musicological Society (now the Association of Nigerian Musicologists). He serves on the editorial board of the journal Ethnomusicology .
Omojola's publications include numerous articles and reviews in peer-reviewed journals such as Ethnomusicology , British Forum for Ethnomusicology , Journal of Popular Music Studies , Research in African Literatures , and Black Music Research Journal . His books include:
Yorùbá Music in the Twentieth Century: Identity, Agency, and Performance Practice (University of Rochester Press, 2012), which won honorable mention in the 2014 SEM/African music section's Kwabena Nketia Book Prize competition;
Popular Music in Western Nigeria: Theme, Style, and Patronage System (Institut Français de Recherche en Afrique, 2014);
The Music of Fela Sowande: Encounters, African Identity, and Creative Ethnomusicology (MRI Press, 2009); and
Nigerian Art Music : with an Introductory Study of Ghanaian Art Music (Institut Français de Recherche en Afrique, 1995).
Omojola has directed productions of two major Yorùbá operas, Kola Ogunmola's The Palmwine Drinkard (based on Amos Tutuola's novel)and his own work, Queen Moremi , which is based on the Moremi legend of the Yorùbá people. The two works were performed by Five College African music students, supported by professional musicians and choreographers, and were jointly produced by Mount Holyoke College's Department of Music and Department of Theatre Arts.
At Mount Holyoke, Omojola teaches courses in ethnomusicology, African music, and world music.
Areas of Expertise
Ethnomusicology; African music
Education
Ph.D., University of Leicester
M.A., University of Ibadan
B.A., University of Nigeria