Patty Brennan
Associate Professor of Biological Sciences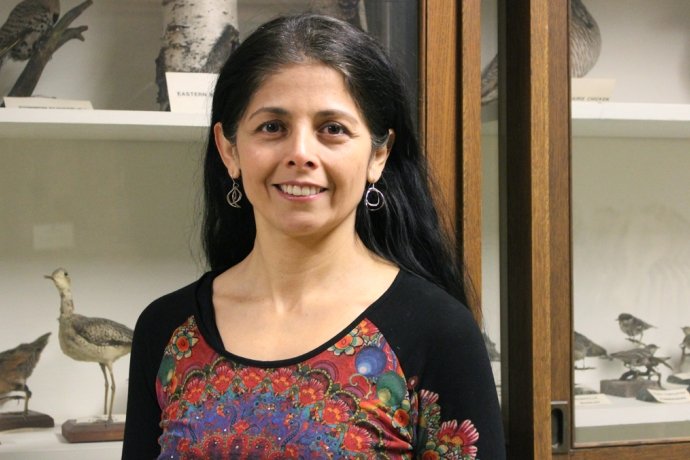 Patricia (Patty) Brennan is interested in the morphological evolution of genital morphology in vertebrates, and the mechanisms that drive genital diversification, sexual conflict in particular.  She has a BSc in Marine Biology from her native Colombia, where she studied cardiac physiology of marine mammals. She went on to work in the Galapagos Islands aboard a research vessel (R/V Odyssey).  Brennan completed her Ph.D. dissertation at Cornell University, where she studied the breeding biology and reproductive system of the Great Tinamou (Tinamus major), a basal bird from South America related to the ostrich.  During this time she developed an interest on post-copulatory selection in birds, and went on to do her post-doctoral work on genital and sperm traits in ducks.  Her current interests have expanded to understanding genital evolution in vertebrates, in particular examining female genital morphology and coevolution. She worked as a research professor at Umass Amherst before joining the faculty at Mount Holyoke College.
Brennan's research has received much media attention and she has become very interested in public outreach and education, and is an advocate (in print and lectures) of the importance of science communication and defense of basic science.
Areas of Expertise
Morphological evolution of reproductive structures, sexual conflict, post-copulatory sexual selection.
Education
Ph.D., Cornell University
B.Sc., Universidad de Bogota Jorge Tadeo Lozano