2017 Common Read is announced
2017 Common Read is announced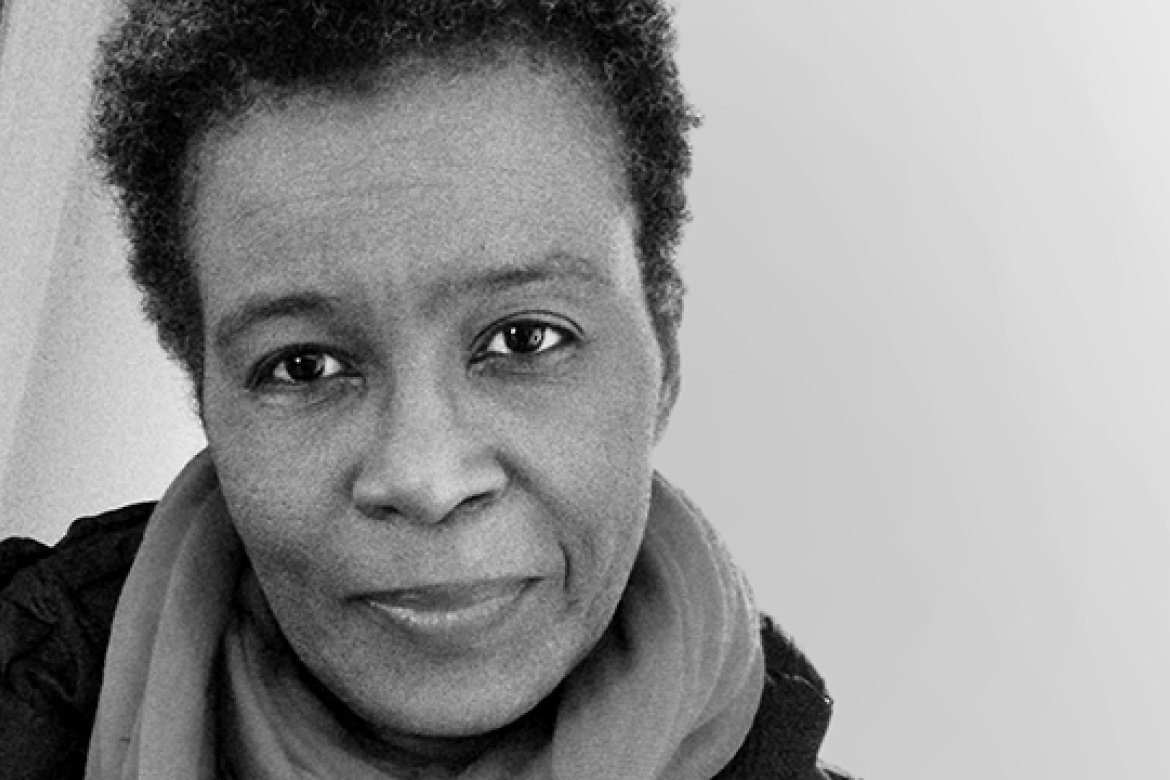 Claudia Rankine's "Citizen: An American Lyric" is the 2017 Common Read and will be discussed by Mount Holyoke's class of 2021 as part of Orientation events.
By Sasha Nyary
Mount Holyoke College has chosen "Citizen: An American Lyric" by Claudia Rankine as the 2017 Common Read.
Described as both criticism and poetry, "Citizen: An American Lyric" is a meditation on race, the body, self-identity and language — in contemporary events and in the life of the author. The book is divided into seven sections of prose poems and essays that are interspersed throughout with images of art and screen grabs.
"Rankine brilliantly pushes poetry's forms to disarm readers and circumvent our carefully constructed defense mechanisms against the hint of possibly being racist ourselves," noted a New York Times review. "This is the poet as conceptual artist, in full mastery of her craft."
The Common Read began in 2000 as part of the College's annual Orientation and is open to the College community, including prospective and current students, faculty, staff and alumnae.
Marcella Runell, vice president for student life and dean of students, said she was thrilled with the selection, calling the book "a powerful and transformative text."
"It is my hope is that Claudia Rankine's 'Citizen' will create opportunities for more authentic reflections and help us to better frame conversations about race and intersectionality from our various social locations," Hall said. "As always, we encourage returning students, alumnae, community members, faculty and staff to participate by reading the book along with the new students."
Rankine is the Frederick Iseman Professor of Poetry at Yale University and a chancellor of the Academy of American Poets. She was born in Kingston, Jamaica, and received a MacArthur Foundation Fellowship, known as a "genius" grant, in 2016. Her other work includes writing plays, creating videos and editing anthologies.
"Citizen: An American Lyric," a New York Times bestseller, received numerous accolades when it was published in 2014, including the National Book Critics Circle Award (Poetry), the Los Angeles Times Book Prize in Poetry, the PEN/Open Book Award and the NAACP Image Award for Outstanding Literary Work in Poetry. It was also a finalist for the National Book Critics Circle Award (Criticism).
Common Read programming, including panels and discussions, will begin during Orientation and continue throughout the year, said Alicia Erwin, assistant dean of students and director of student involvement.
"The themes of the Common Read are woven throughout Orientation," Erwin said. "Those discussions are really the first intellectual dialogues around a common source our first-year students have as members of the Mount Holyoke community. We want them to engage in challenging discourse and begin learning how to express themselves and their ideas in a shared space. Ultimately we want them to begin building community."
The Common Read is chosen by a committee composed of students, faculty, staff, deans and the owner of the Odyssey Bookshop. Emily Stewart '19, who served on the committee, called the book "a timely selection" because it will facilitate the examination of small daily interactions in the context of privilege.
"This book will allow for a space of healing and self-care for students in need, and a space of reflection for others," said Stewart, who is a religion and international relations double major. "College is a time where many students recognize their own dynamic identities for the first time in moving away from their home communities and family units. I believe this Common Read will make that process easier for new students."
The selections often address provocative questions of identity, morality and ethics without providing easy answers. Past selections include "Between the World and Me," "Orange Is the New Black," "Nickel and Dimed: On (Not) Getting By in America," "Americanah," and "The Brief Wondrous Life of Oscar Wao."
Copies of "Citizen: An American Lyric" are available to the Mount Holyoke College community, including incoming first-year students, for a 20 percent discount when ordered from the Odyssey Bookshop.
Join the conversation: Learn more.