"Disability Visibility" is the Common Read for 2023
"Disability Visibility" is the Common Read for 2023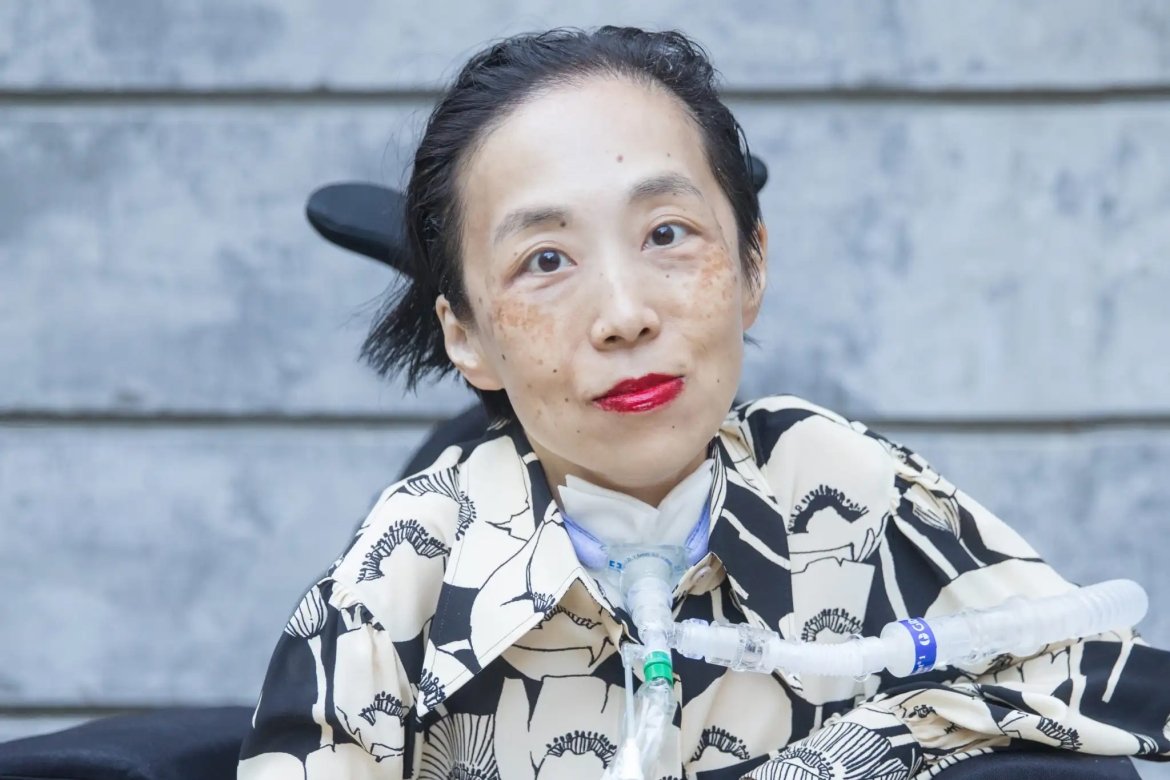 Mount Holyoke's 2023 Common Read, "Disability Visibility," is an anthology of essays, stories, poems and more that centers around disability justice — written by people with disabilities and edited by disabled activist and writer Alice Wong.
Mount Holyoke College's Common Read for 2023 is "Disability Visibility: First-Person Stories from the Twenty-First Century," an anthology that centers around disability justice.
Published in June 2020, "Disability Visibility" contains essays, poems, articles, blog posts, stories and interview transcripts written by over 30 disabled contributors.
"I think, similar to our community, the anthology captures the intersecting identities and varied experiences that people have," said Alicia Erwin, assistant vice president for student life, strategic operations. "There's no one way people may be disabled and or identify as disabled — it's different for everybody."
One in five people in the United States lives with a disability, and regardless of whether the disability is visible, all are underrepresented in media and popular culture.
"I think the book pushes us to think more critically and seriously about disability in our society, beyond an individual kind of lens," said Vanessa Rosa, Class of 1929 Dr. Virginia Apgar Assistant Professor of Latina/o Studies. "And it really shifts thinking about often dominant or normative ideas around disability that talk about pity or shame. Instead, it flips those to center collective joy, love, healing and hope from the perspective of folks who are disabled or living with disabilities."
Bella Anzideo '26, a politics major and member of the Common Read 2023 selection committee, believes the book provides a variety of portraits about what it is like to live with a disability.
"I think that often, when people think about disability, they think about people who are in wheelchairs, and this anthology gives more insight into living with a disability in an able-bodied world," she said.
The anthology was edited by activist Alice Wong, founder and director of the Disability Visibility Project (DVP). DVP, launched in 2014 in partnership with StoryCorps, is an online community that fosters and amplifies disability media and culture and collects the oral stories of people living with disabilities.
Wong was born with spinal muscular atrophy, a neuromuscular disorder. She earned a bachelor's in English and sociology from the Indiana University–Purdue University Indianapolis, and a master's degree in medical sociology from the University of California, San Francisco.
Wong also serves as an advisory board member for Asians and Pacific Islanders with Disabilities of California, APIDC. She has been recognized by Time Magazine, was featured on the cover of British Vogue, has won several awards and published her memoir,"Year of the Tiger," in 2022.
Marcella Runell, vice president for student life and dean of students, also agrees that the various voices represented in the anthology are one of the best features of the book.
"I think it is an interesting choice for the Common Read because there are so many voices and perspectives. I think that right now, for us as a community, we've really been thinking a lot about being more inclusive, specifically as it relates to disability justice and disability rights," Runell said.
"We learned a lot during COVID. And I learned a lot about where we need to do work and who we want to be," she continued. "So I think this is pretty perfect for us to engage in a larger conversation about disability on campus."
The Common Read began in 2000 as part of Mount Holyoke's annual Orientation and is available to prospective and current students, faculty, staff and alums.
Discussions on the Common Read provide new students with their first intellectual dialogue based on a shared text and provide a foundation upon which they can begin to express themselves about complex issues while building community. Common Read discussions take place throughout the academic year.
The College will host Alice Wong on Thursday, September 7, for the Common Read opening event. More details on this event as well as other cocurricular offerings will be published as they become available.