Environmental Intern: Grace Remillard '20
Environmental Intern: Grace Remillard '20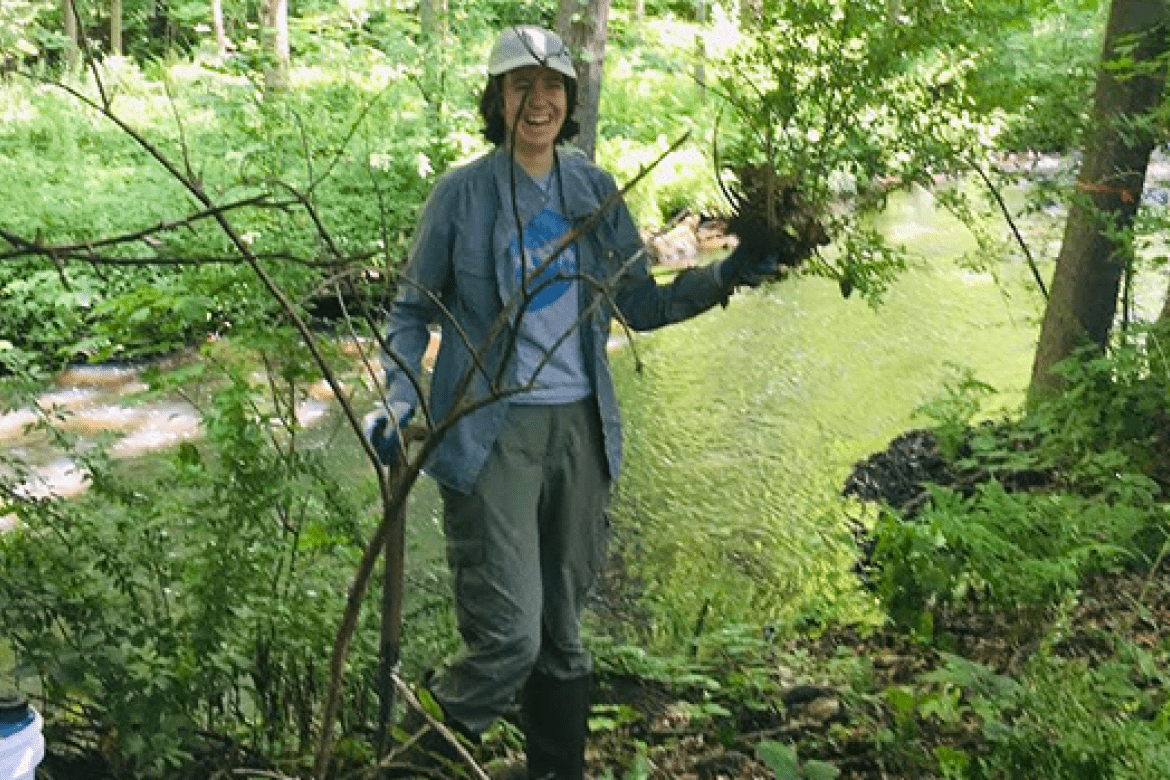 "Finding something that you like to do is about 2/3 what you are doing, and 1/3 who you are doing it with."
Internship: I worked at the Botanic Garden here at Mount Holyoke. The Botanic Garden has a large collection of plants as well as gardens that they maintain and cultivate. The internship also included work on a restoration project on campus.
Duties and tasks: My internship involved the general maintenance of the collection, including weeding, watering, fertilizing, and cleaning up dead plant material inside the greenhouse, repotting plants and propagating cuttings both for maintenance of the collection and growing the First-Year plants for the class of 2023. In the garden, maintenance included mulching in addition to watering and weeding and we did several plantings in the garden. I also worked on an independent project involving invasive species in the section of Stony Brook between the lower lake dam and Morgan St. Part of the project was to identify all the trees in the area and as many species as we could, and it was a project that was continued into the fall semester as an Independent study! This was the first year of a project that hopefully will continue for many years, working to restore the stream into an area with more native species.
Most important takeaway: Finding something that you like to do is about 2/3 what you are doing, and 1/3 who you are doing it with. It's fantastic if you find something that you are passionate about, and being passionate with other people just makes it that much more rewarding.
Best Advice: Internships on campus can be really rewarding, and may not be well publicised. Ask your friends, ask your professors in your field, making a connection through the school improves your chances of getting something that will fit you well.
Moving Forward: After my experience here I have decided that I want to pursue a career in the avenue of botanic work. We took field trips to several other botanic gardens in the area and showed me the diversity in this line of work and the variety of aspects of public horticulture that really interests me.