Getting ahead of the game by way of Geneva
Getting ahead of the game by way of Geneva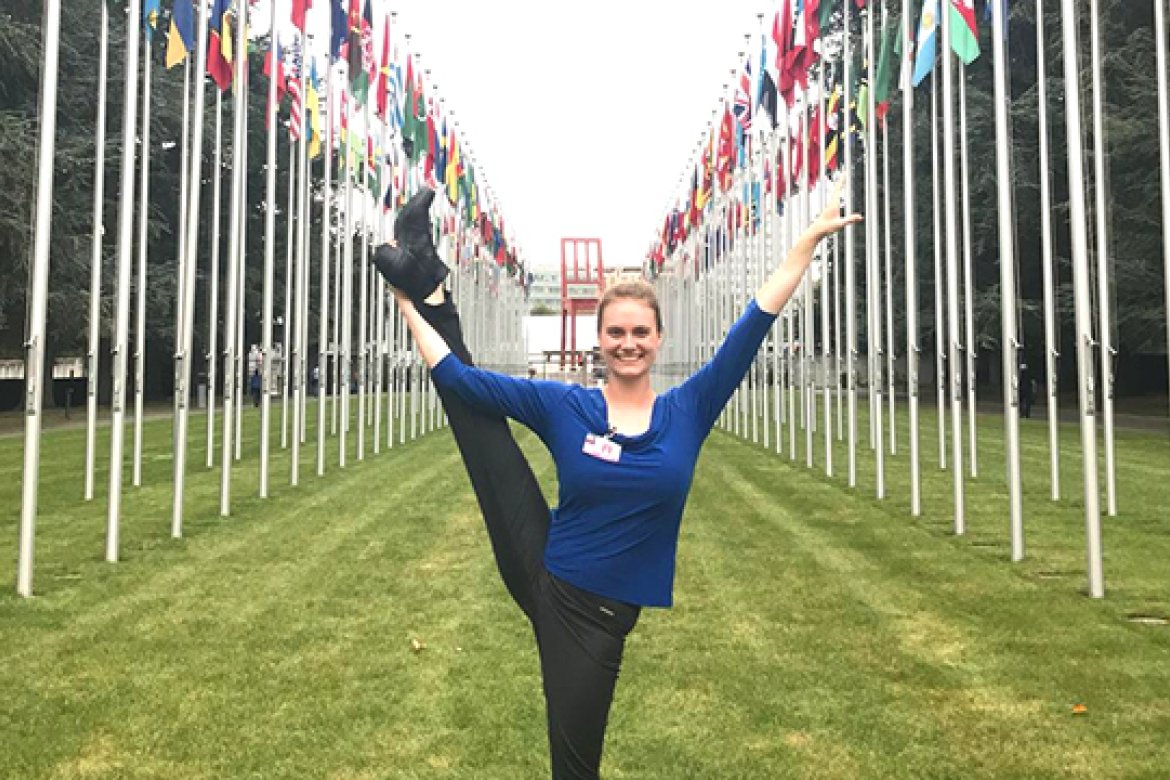 Geneva is the place for development studies, say seniors Javeria Kella and Davan O'Donnell, who are the first in Mount Holyoke's new B.A./M.A. program.
Applying to Mount Holyoke College's new Joint B.A./M.A. Program in Geneva was a clear choice for Davan O'Donnell '19.
O'Donnell had studied abroad in the past and was looking to do more. She had previously lived in Switzerland for five months, in German-speaking Basel. Geneva appealed in part because she could work on her French. And she was excited about the opportunity to finish her B.A. and get a master's degree quickly.
Through the program, which is offered in conjunction with the Graduate Institute of International and Development Studies in Geneva, Switzerland, students earn a bachelor's degree and master's degree in five years rather than six.
"It all came together," said O'Donnell, an international relations major from Portland, Oregon. "It's really interesting to live in Geneva. There's lots to do, lots of debates in and out of class — and the classes are really interesting — and I really liked my professors and made good friends."
Javeria Kella '19 was also intrigued by the possibility of the Geneva program. An international relations and geography double major from Karachi, Pakistan, she knew right away that she wanted to study peace-building and conflict resolution.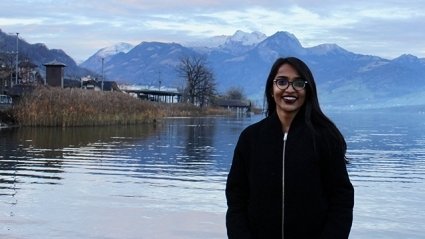 "By sophomore year, this was something I saw myself doing," she said. "I could go and do the Geneva program because I was grounded. I knew what I wanted to do."
Kella and O'Donnell are the inaugural students in this inaugural program, Mount Holyoke's first transatlantic B.A./M.A. program. Both have just completed their first semester in Geneva and have returned for spring semester at Mount Holyoke. After they take part in Commencement and receive their B.A.s, they will return to Geneva in the fall to complete their final year and earn master's degrees.
"This dual degree program is a fantastic opportunity for Mount Holyoke students to study for a master's degree at an internationally renowned institution with world-class faculty," said Eva Paus, the Carol Hoffmann Collins Director of the McCulloch Center of Global Initiatives, which oversees the program. "It embodies Mount Holyoke's commitment to international education by intertwining our stellar education with an education in a city that is home to many of the world's international organizations. And Geneva is a wonderful city, in a central location in Europe."
Why study in Geneva?
As a global city, a financial center and a worldwide center for diplomacy, Geneva is an ideal place to study international development. It also boasts the highest number of international organizations in the world, including the European headquarters of the United Nations, the International Committee of the Red Cross, the World Trade Organization and the International Labor Organization. Located in the far west of Switzerland, Geneva has a greater metropolitan population of 1.25 million. It is bordered by France and Lake Geneva and surrounded by three mountain chains.
Kella went straight to Geneva from Ethiopia and Kenya, where she had been traveling after having spent the spring and summer in Rwanda, as a student and an intern. The cosmopolitan destination felt like "worlds apart" and the first two weeks were an adjustment, she said, but then she started to understand the importance of being in the city. She described it as similar to how Washington, D.C., is a natural destination for people who want to work in the State Department.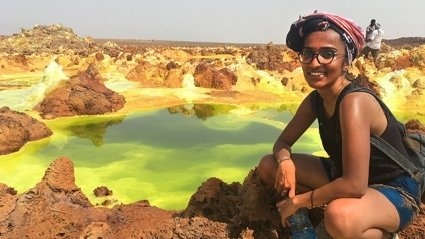 "Geneva is for people like me who have admired or dreamed about working at the UN, or in international organizations, or humanitarian work," said Kella, who is getting her master's in development studies. "It's good to experience that kind of setting. The networks you can make through having access to the UN — it was a 15-minute walk! Having your own UN library card. It was a great opportunity, interacting with people my age, and with people with so much experience in this area. Just the environment — you are in this global place. This is how these things are working."
What's it like to be a grad student while still an undergrad?
The Graduate Institute of International and Development Studies itself is challenging, said O'Donnell, who is studying international development.
"I know a lot of my classmates were surprised by the workload and how many readings there were," O'Donnell said. "And yes, the papers were longer and there were more readings. But it was more like a challenging 300-level course at Mount Holyoke. I was prepared after Mount Holyoke."
That was Kella's experience as well. "There was no point I thought, I can't do this," she said. "I'm more than prepared to handle the work."
They both found their classmates, who came from countries around the globe, "enthusiastic and engaged," as O'Donnell described them.
"One of my classes, Humanitarian Adventures, was about whether or not to interfere in international conflicts. People got very excited about when interference was OK," she said. "In Population and Reproductive Rights in the 20th Century, they discussed whether it's ethical to promote birth control in developing countries. My roommates and I would have a lot of debates too."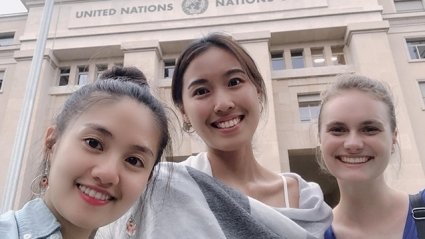 O'Donnell is excited to return next fall and is already thinking about internships and her master's thesis. She is thinking about applying to the State Department after graduate school, or maybe, like Kella, looking for a job at the International Committee of the Red Cross.
Both feel as though they're ahead of the game by having a graduate degree just a year after earning a bachelor's.
"This is important to me, this is where I want to work," Kella said. "I totally recommend this program to anyone like me who is interested in development and the global world order."