Joint B.A./M.A. Program in Geneva
Joint B.A./M.A. Program in Geneva
Undergraduate
Complete a BA and an MA in five years, instead of the usual six years.
Participating Mount Holyoke students spend the fall semester of their senior year at the Graduate Institute in Geneva participating there in the first semester of the MA program. They return to Mount Holyoke for the spring semester of their senior year and for graduation, and then go back to the Graduate Institute for a fifth year of study to complete their Master's degree.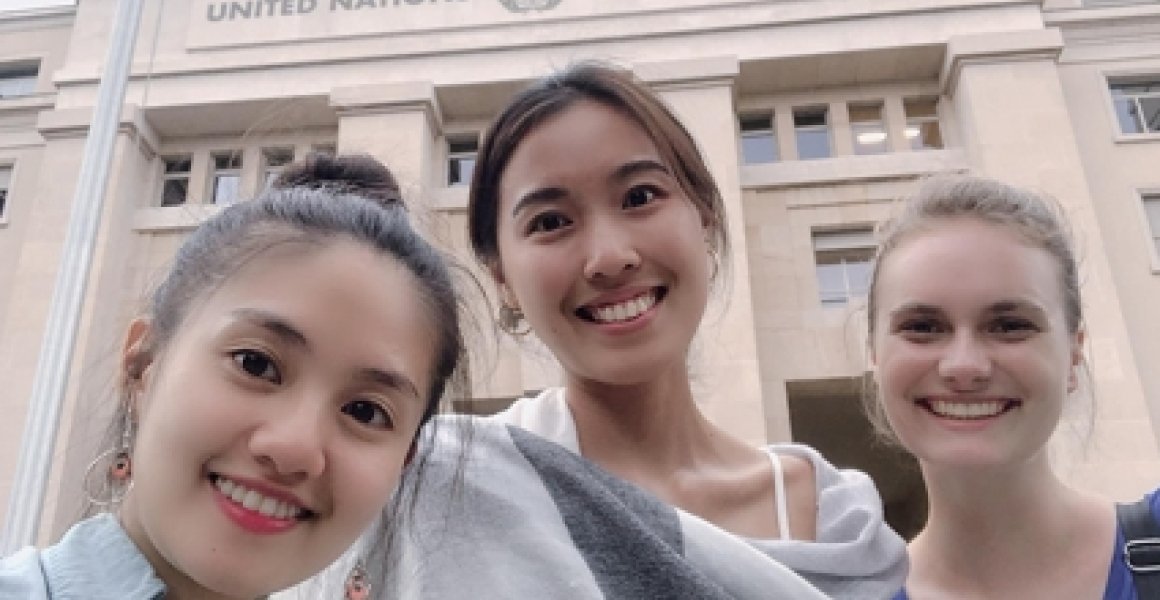 Program Overview
The Graduate Institute offers both interdisciplinary and disciplinary master's programs. The interdisciplinary master's program is the most suitable for Mount Holyoke students.
Interdisciplinary Master's Program
The international and development studies master's program focuses on global challenges and their systemic dynamics. Through a combination of scientific excellence, transdisciplinarity, and critical thinking, the program prepares future professionals and decision makers open to the world and able to understand and embrace complexity.
Students choose a specialization from:
Conflict, Peace and Security
Environment and Sustainability
Gender, Race and Diversity
Global Health
Human Rights and Humanitarianism
Mobilities, Migrations and Boundaries
Sustainable Trade and Finance
Disciplinary Master's Programs
Anthropology and Sociology approaches the study of international affairs and development by inquiring into how social and cultural life, as well as political and economic practices, are shaped across multiple spatial and temporal scales.
International History explores the modern world through transnational histories, taking into account a multiplicity of perspectives.
International Economics is a highly competitive program organized into three tracks: (i) International Finance, (ii) Development and (iii) International Trade. GRE scores required for application.
Political Science/International Relations equips students with the analytical tools and substantive background to understand a wide range of political topics, including comparative politics, conflict studies, political economy, international governance, and methodology.
International Law includes in-depth training in international law with complementary courses in economics, history, political science, anthropology and sociology.
Eligibility requirements
To be eligible to apply to this selective program, you need to:
Meet Mount Holyoke's general requirements for academic leave of absence
Have a GPA of at least 3.5
Have completed 96 credits of coursework by the end of your junior year
The Graduate Institute, Geneva
Selective and cosmopolitan, the Graduate Institute is located in the heart of international Geneva and specialises in the study of the major global, international and transnational challenges facing the contemporary world.
Geneva is the European headquarters of the United Nations and the most active location in the world in multilateral diplomacy. Today it hosts 30 international organisations, 250 international non-governmental organisations and 172 states represented by a permanent mission.
The Graduate Institute is comprised of a student body of exclusively graduate and post-graduate programs, with over 100 nationalities represented.
The vast majority of classes are taught in English. Students with limited or no French have to study French as part of their program.