Global Learners: Andrea Hernandez
Global Learners: Andrea Hernandez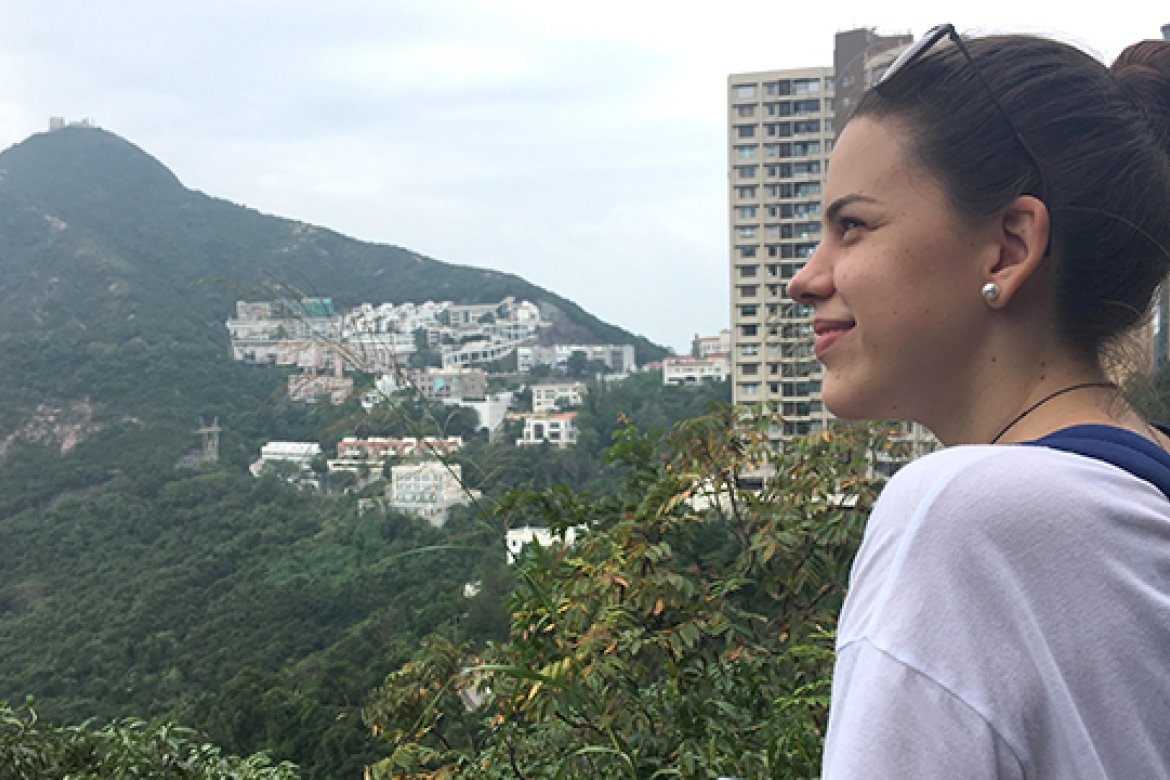 "My semester in Hong Kong challenged me to think about the U.S. in new and different ways. I began to see its the role within a global context."
Global education experience at Mount Holyoke College: Study abroad, internship, Global Partner, classroom engagement with global issues, interaction with international students outside the classroom
What instance or insight has stayed with you from your global learning experiences? My sophomore year, I decided to pursue a self-designed major in American studies. Studying abroad had been one of my biggest goals for college, and in choosing American studies, I initially had a hard time seeing how a program in a different country could be relevant to my major. I went into the McCulloch Center and shared my concerns with Joanne Picard, who was then the director of study abroad.
That conversation completely shifted my view about international education. I realized that there was a lot to gain by removing myself from the U.S. context and taking a more transnational approach to my studies. I left from our meeting inspired. I eventually discovered that the University of Hong Kong (a Mount Holyoke exchange partner) had an American studies department, and applied.
My semester in Hong Kong challenged me to think about the United States in new and different ways. I was the only student in my classes who was from the U.S., which meant that I was having conversations that I'd never had before.
Through my courses, and even just through my interactions with peers outside of the classroom, I began to see the role of the United States within a global context. We talked about everything from Trump's five-nation Asia tour to race relations and questions of citizenship in the United States. My experiences as a Latina were welcomed and encouraged in classroom dialogue, and I felt that it added a new dimension to the other students' understanding of the diversity of experiences in the United States.

The experience has shifted the very narrow idea that I had of the United States and has pushed me to seek perspectives different from my own. I am a much more open-minded person and critical thinker because of my semester at the University of Hong Kong. I also make an effort to pay more attention to what is happening around the world, and that was inspired by the level of global engagement that my Hong Kong peers modeled.
What advice do you have for students studying and interning in a culture other than their own? Try to make local friends. It will enhance your experience and show you a side of the culture that you typically can't see when you travel somewhere for shorter periods.