From intern to author: inside the journey
From intern to author: inside the journey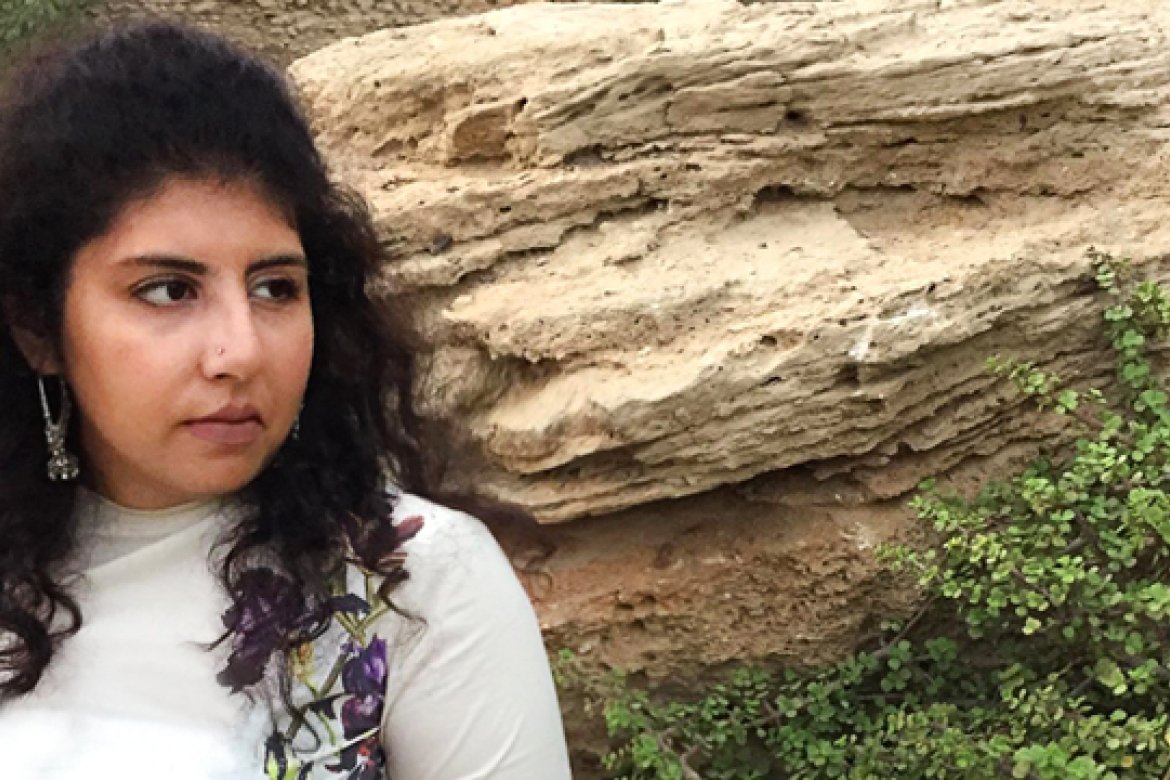 An internship after her junior year at Mount Holyoke led to an epic road trip for Natasha Ansari '13 and, with her professor, her authorial debut.
During the summer after her junior year at Mount Holyoke College, Natasha Ansari '13, an economics major, traveled to her native Pakistan to study the role of altruism in economic institutions. The trip also offered Ansari, who grew up in Karachi, the chance to return home.
Little did she know that she was about to embark on an even greater journey. For what followed was a life-changing road trip with her mentor, Shahrukh Rafi Khan, an authority on the economics of Pakistan who was a visiting professor in economics at Mount Holyoke.  
Ansari spent the summer interning at Akhuwat, a microcredit organization that makes interest-free loans to first-time entrepreneurs. The experience led to Ansari's senior thesis and then to "A Microcredit Alternative in South Asia: Akhuwat's Experiment," a book published in April 2018 that Ansari and Khan coauthored.
None of this would have been possible without Mount Holyoke, Ansari said. She received competitive, merit-based funding for her internship in the form of Barbara Moakler Byrne and Nexus fellowships. The College now guarantees funding to all students for a domestic or an international summer internship, through its Lynk initiative.
The grit to go against the grain
"Mount Holyoke not only supported me financially, it cultivated in me the conviction and self-assuredness to carve my way against the grain and do what I really wanted to do," she said, noting that most of her peers were interning at multilateral organizations in New York City or in a country they had never been to before.
"My interest in alternative institutions and economic models and the fundamental values the organization imbibed drew me to check it out," she said.
Ansari's association with Khan, who she met when she enrolled in his development seminar, was also invaluable. Khan became her thesis advisor and an admirer of her work.
"Natasha has a high level of social commitment, and she had already come up with an appropriate conceptual framework even before she approached me to work with her," Khan said. "Mount Holyoke enables a person like Natasha to flourish because it encourages critical thinking, self-confidence and courage."
After finishing her thesis — she received high honors — Ansari persuaded Khan that further research based on systematic fieldwork was warranted and he agreed.
"Dr. Khan is so renowned and accomplished, I wasn't expecting this would ever happen," Ansari said.
Seed money
Akhuwat gives interest-free microloans in amounts ranging from 10,000 to 50,000 rupees (roughly $79 to $390) to people who want to open small businesses, such as garages, corner stores and vegetable carts. Its mission is to create self-sufficiency among the entrepreneurial poor. Ansari and Khan's book examines whether or not the organization fulfills its promises. The challenges are significant.
"Traditionally, microcredit gives loans to poor entrepreneurs, but it has been shown to be pretty ineffectual because the mission of poverty alleviation gets sidelined and, often, exorbitant interest rates are charged," Ansari said in a recent Skype interview from her home in Karachi.
Because Islam prohibits the charging of interest, she said, such microcredit loans are problematic for entrepreneurs in a country where some 97 percent of the population identifies as Muslim. So Akhuwat making its loans interest-free has made an important difference.
"These small, interest-free loans have lifted the people up, and helped them to be more in control of their lives," Ansari said.
After graduation, student and professor traveled to Pakistan. They spent two months bouncing over dirt roads as they traveled to 13 locations where Akhuwat has offices. Their findings are detailed in their book.
"Natasha managed the logistics with supreme confidence, and in a male-dominated culture, securing the respect of all she interacted with," said Khan, who is now a research associate at the College. "It was a pleasure working with her, from the thesis work to the completion of our book."
The project was also supported by a grant from the College's Faculty Grant Committee. The book is available through its publisher, Routledge.