One campus. More than 700 acres. Limitless ways to explore.
One campus. More than 700 acres. Limitless ways to explore.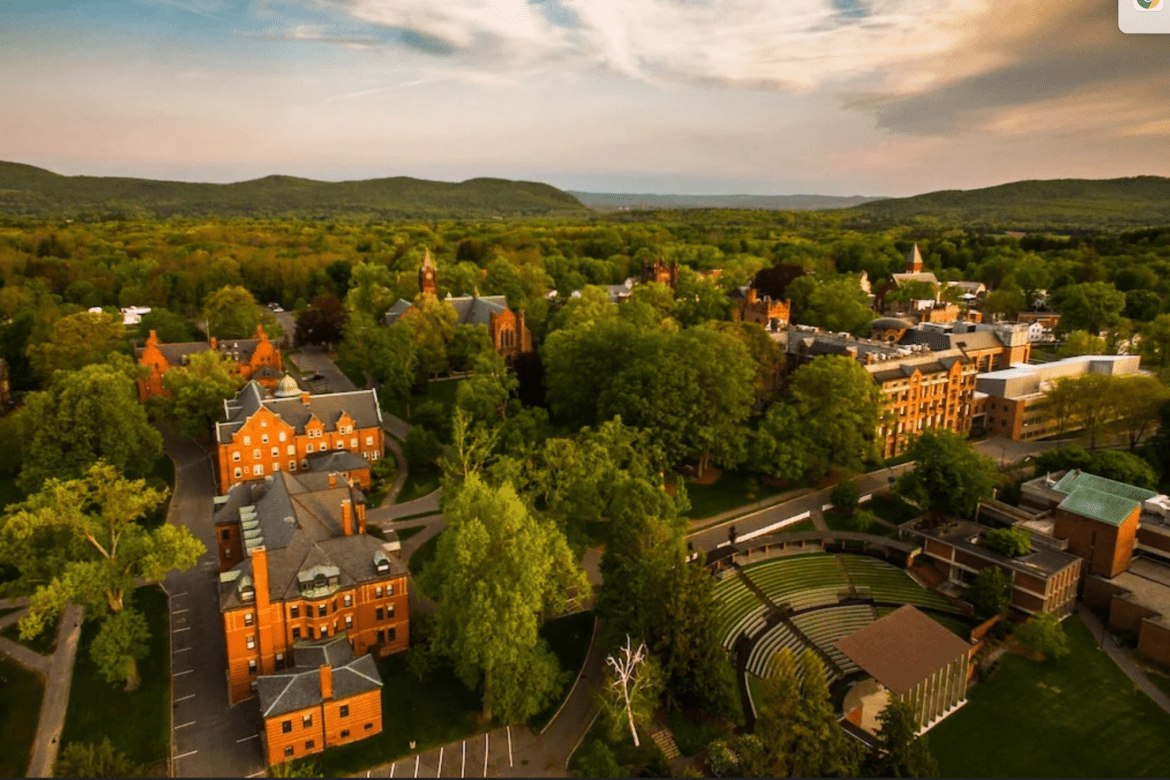 Consistently ranked one of the most beautiful in the nation, the Mount Holyoke campus is a diversity of ecosystems, languages, communities, disciplines and learning experiences.
Consistently ranked one of the most beautiful in the nation, the Mount Holyoke campus is a diversity of ecosystems, languages, communities, disciplines and learning experiences. During your next visit — the Office of Admission welcomes visitors year-round for campus tours — be sure to check out the following can't-miss destinations!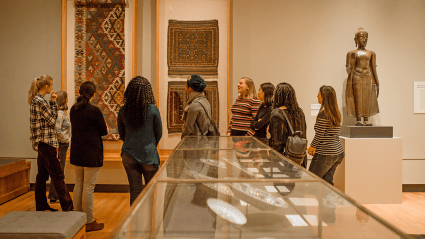 1. Mount Holyoke College Art Museum
Founded in 1876, one of the country's oldest collegiate art museums is home to more than 24,000 works of art and material culture from across the globe and throughout time. The museum specializes in innovative approaches to teaching. Participants in the Student Guide Program, for example, develop their own thematic tours and lead them for the public.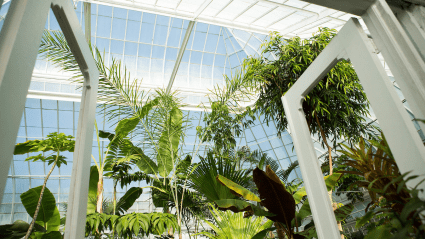 2. Botanic Garden
Founded in 1878, the Botanic Garden — which includes the 6,000-square-foot Talcott Greenhouse and surrounding gardens — is home to more than 2,000 species of plants from six continents. The Botanic Garden offers internship and research opportunities, an annual spring flower show, New Student Plants (a green gift to new students each semester) and more.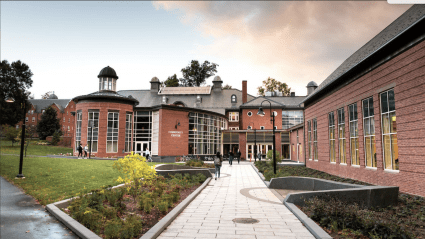 3. Community Center
The College's hub for dining, entertainment, social activity, networking, student life services and student organizations — plus Sunday evening M&Cs (milk and cookies).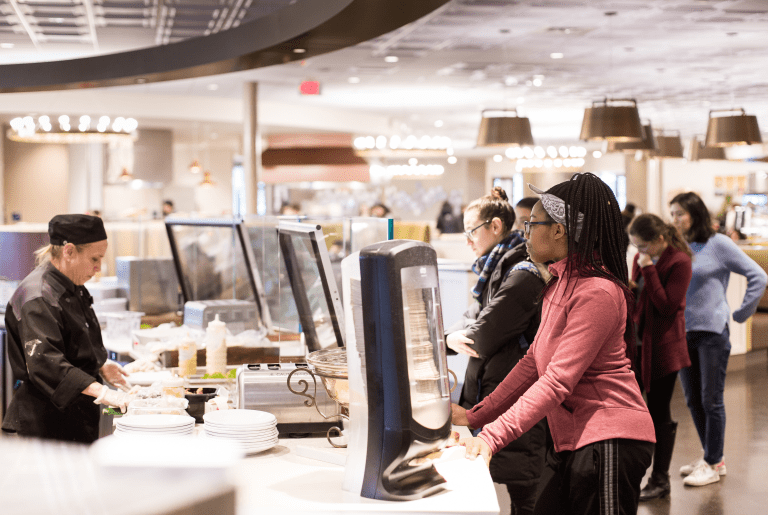 Our 34,000-square-foot Dining Commons, designed to LEED Silver-equivalent standards, opened in January 2018. While reflecting the College's commitment to sustainability in both operations and purchases, the Dining Commons also features flexible hours and diverse and extensive menu options.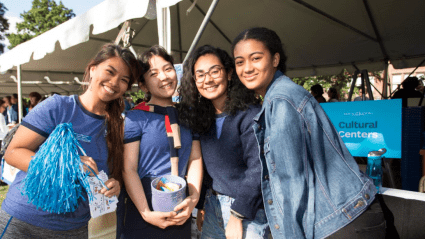 4. Cultural Centers
The College's six cultural centers offer dedicated spaces for supporting and building community:
Asian Center for Empowerment: for students of Asian and Asian American descent
Betty Shabazz Cultural Center: for students of African descent
Eliana Ortega Cultural Center: for students who identify as Latina or whose heritage is Latina
Zowie Banteah Cultural Center: for students who identify as Native American or have Native American ancestry
Jeannette Marks House: for lesbian, bisexual, transgender, queer, questioning and allied students
Unity Center: for all students to gather and engage in conversations and experiences across their differences.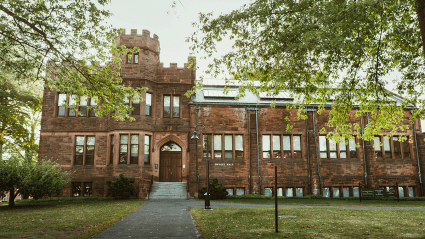 5. Dwight Hall
Built in 1902, Dwight Hall houses the College's three academic centers: the McCulloch Center for Global Initiatives, the Miller Worley Center for the Environment and the Weissman Center for Leadership. The academic centers empower students to become agents of change who are globally competent, environmentally responsible and ready to lead. While here, keep an eye out for one of the most celebrated trees on campus, the copper beech.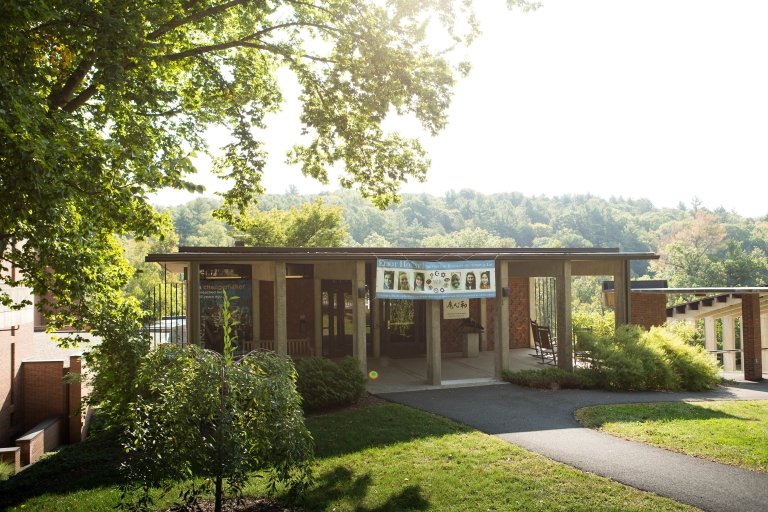 6. Eliot House
As home of the Office of Religious and Spiritual Life, Eliot House hosts a variety of programs, lunches, services, feasts and festivals for our nine active faith groups on campus. The space includes a kosher/halal kitchen, the Muslim Prayer Room, the Hindu Prayer Room and the Wa-Shin-An Japanese teahouse and garden.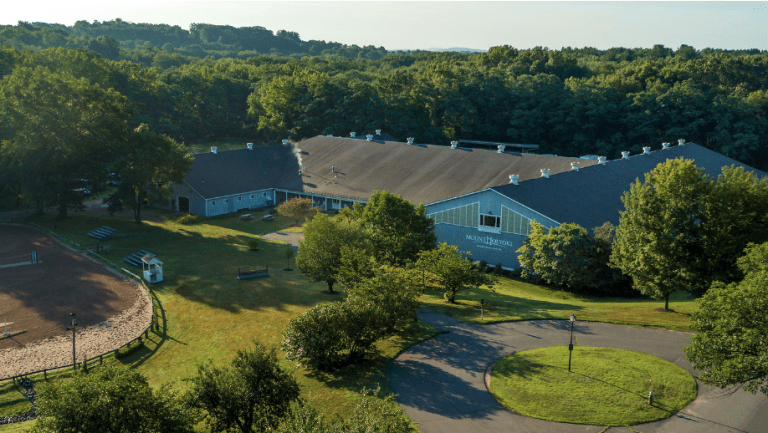 7. Equestrian Center
Our on-campus equestrian facilities are among the nation's finest: a 59-stall barn with 40 school horses and boarding options, two indoor arenas, an outdoor show ring and a 120-acre cross-country course.
Mount Holyoke riders — hunter seat, dressage and western — win national and regional titles. Students may also enroll in the physical education riding program.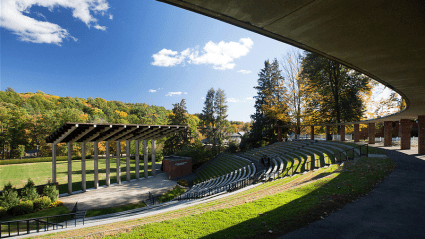 8. Gettell Amphitheater 
Built in 1961, the grassy amphitheater is home to many College traditions, including Convocation, Pangy Day festivities and the annual outdoor showing of the 1987 movie "Dirty Dancing." (The line "Baby's starting Mount Holyoke in the fall" brings the house down!)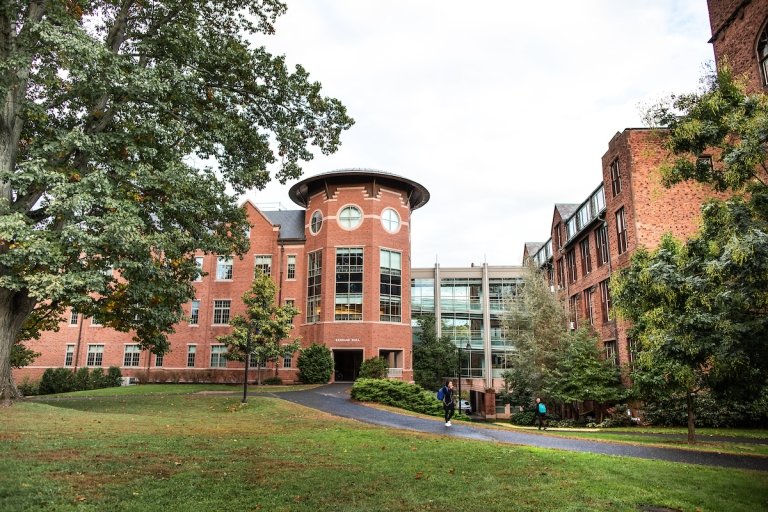 9. Kendade Hall
Built in 2003 and featuring a four-story atrium, Kendade Hall is the heart of Mount Holyoke's 116,000-square-foot unified Science Center. The complex includes labs dedicated to molecular biology, genetics, advanced physics and optics — and gives students access to everything from scanning and transmission electron microscopes and DNA sequencing equipment to a custom-built Mössbauer spectrometer and an atomic force microscope. Kendade connects Carr and Clapp laboratories and Cleveland and Shattuck halls.
10. Kendall Sports and Dance Complex (and more)
Indoor facilities include:
a swimming pool and diving well
a gymnasium with courts for basketball, volleyball and badminton
a weight room and cardiovascular area
a one-acre field house with indoor track and courts for tennis, squash and racquetball
studios for dance, aerobics, yoga and more, plus a dance performance theater.
Outdoor facilities include a track and field facility, featuring multipurpose synthetic turf, lights, an eight-lane track and a nine-lane straightaway.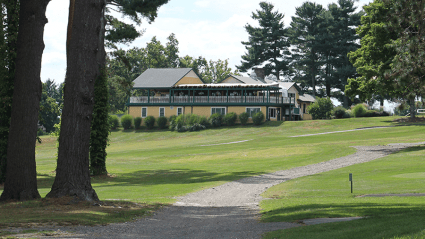 Nearby athletic facilities include the 4,750-square-foot Community Boathouse, which is situated on the Connecticut River, and the Orchards Golf Club, Mount Holyoke's 18-hole championship course. The Orchards was commissioned by College Trustee Joseph Skinner in 1922 for his daughter, who was not permitted to play at men's courses, and was designed by the legendary Donald Ross.
11. Project Stream
Begun in 2012, Mount Holyoke's restoration ecology program is an ongoing effort to restore the health of its lake system, including water quality and plant and animal life. Students design experiments, monitor progress, study hydrologic influences, eliminate invasive plant species and more.
Project Stream is part of a wider initiative, the Campus Living Laboratory, that encourages students to use the College's varied ecosystems as a launchpad for research, analysis, inquiry and forging connections. Having such resources for undergraduate research right on campus affords Mount Holyoke students unique opportunities for hands-on engagement.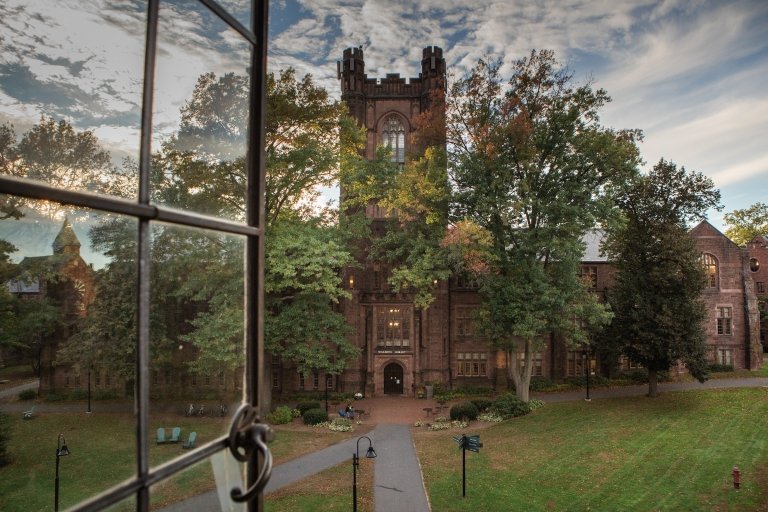 12. Williston Library
Built in 1905, our premier research library is a stunning space for learning and collaborating. Home to 806,000 books, 6,500 subscriptions, a vast main reading room (a favorite place to study), floors of study nooks and areas to collaborate — plus drinks and snacks at the Frances Perk Café, located by the skylit atrium that features a luminous sculpture by glass artist Dale Chihuly.