Peace prize helps children find the beat
Peace prize helps children find the beat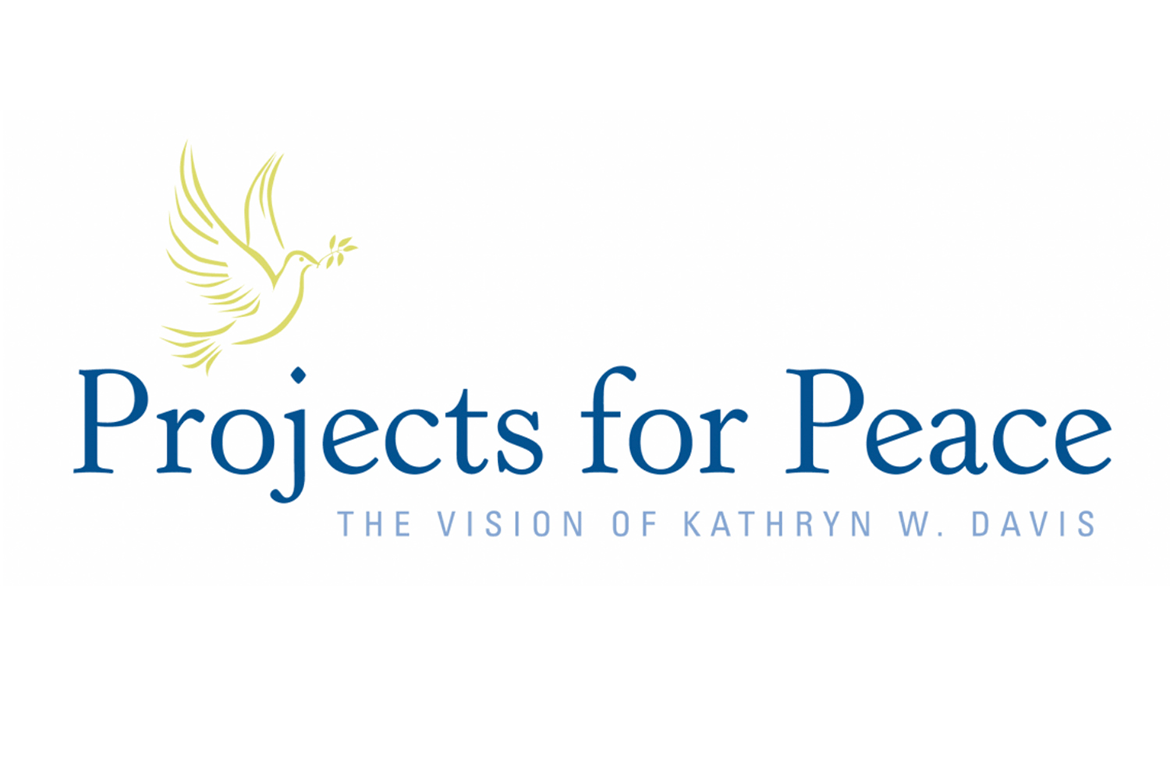 Mount Holyoke senior Karla Biery wins a grant to bring music-, art- and activism-based summer programming to BIPOC youth.
Shortly before winter break last year, senior Karla Biery '23 was lounging in Shattuck Hall when she noticed a flyer on a bulletin board that read "$10K for your summer peace project." The critical social thought major immediately brainstormed ways she could use the money to help fund a project with Urban Art Beat (UAB), a New York City–based organization she's worked with since 2020 that provides free social justice summer camps using art practices and music. "I didn't know the first thing about writing a grant or applying for one, but I wanted to at least try," she recalled.
Biery, a Chicago native, sought help from Mount Holyoke's Fellowship Office. She worked closely with Fellowship Coordinator Ryan Lewis, sharing her vision with him, and he helped her with the application. In April, Biery was notified her project had been selected for a $10,000 Middlebury Project for Peace grant. The project, "Lift Youth Voice through Song and Dance," was one of 126 selected and will give dozens of youth an opportunity to spend two weeks in an immersive art and music program in Loíza, Puerto Rico, an area of the island that has been hit hard by hurricanes in recent years and is still working to rebuild.
The Projects for Peace granting program was founded in 2007 by philanthropist Kathryn W. Davis. It was created to fund "innovative, community-centered and scalable responses to the world's most pressing issues." Projects for this year will be implemented between June and September and will take place in more than 67 countries and 21 states. Each year students at colleges across the country have the opportunity to submit their projects for funding. Students are encouraged to dream up projects that speak to the core of their college's mission.
Years before receiving this grant, Biery was a curious student looking for ways to connect with like-minded individuals during the height of the COVID-19 pandemic. She came across virtual workshops for people interested in getting involved with community advocacy and activism and quickly connected with Rosaleen Knoepfel, the founder and executive director of UAB. From there, Biery soaked up all the knowledge she could from Knoepfel and the organization.
"Since I met Rosa, I've been inspired by how she advocates for her community. I'm an artist. I've always loved art,and connecting with people, and being able to learn from Rosa and her partner, Spirit, has been so rewarding," Biery said. "When I saw the opportunity for the grant, I knew I wanted to apply for it on behalf of UAB."
Founded in 2006, UAB offers quality art programming to inner-city youth in the South Bronx neighborhood of New York City. Their workshops and camps are taught by Black and Brown artists who encourage young people to channel their pain, joy and whatever else they may be feeling into creating music and art. All of the programming UAB offers culminates in an opportunity for students to showcase their work — whether through a performance or an art show at a local venue — often giving participants the first opportunity to share their work publicly with their community.
Since 2020, Biery has led poetry writing workshops for youth at the organization, visited New York City often to see their work in action and even spent a summer with Knoepfel and her family. Now, Biery is partnering with UAB and Puerto Rican abolitionist and artist Dylcia Pagan to offer a summer learning experience.
During the month of August, Biery and UAB will travel to Loíza to bring the project to life. For two weeks, they'll work alongside Pagan for a summer enrichment program serving 40 students who are up to age 13. The program will host workshops about songwriting, salsa and hip hop history and will teach students life skills such as the power of journaling, the importance of consent and how to set healthy boundaries in relationships. The camp will end with an art showcase for the community.
"I'm so excited to meet Dylcia in person as we've only met over Zoom since she's based in Puerto Rico. I'm overjoyed to be working with her. She's an amazing person," Biery said. "She's an artist and a fighter for justice, and she does real things that a lot of people would be afraid to do."
It's important to Biery that all of the grant money goes to supporting the Loíza community; therefore, all mentors, artists and presenters hired will be from the island, and any additional funds will be donated to Pagan as she works to set up an art enrichment program for children in Puerto Rico. UAB was also able to raise an additional $10,000 to support Pagan as she works to rebuild a holistic art center that was previously destroyed by hurricanes.
Biery's role throughout the project is to be Pagan's right hand. She'll be supporting her and the other artists. Since Biery is fluent in Spanish, she'll also spend time mentoring the campers and helping them with their art projects.
For Biery, bringing this project to fruition is a full-circle moment and precisely the type of work she wants to do more of in the future.
"I love kids. I've always been a camp counselor and art teacher. I get so much inspiration from working with children, so I'm eager to build these relationships with young people in Loíza," she said. "My hope for the program is that all the campers are happy and inspired to create art and music and that they put on a great final show. I also hope to establish long-term relationships in the area so we can continue to host camps like this for years to come."