Returning to a new and improved campus
Returning to a new and improved campus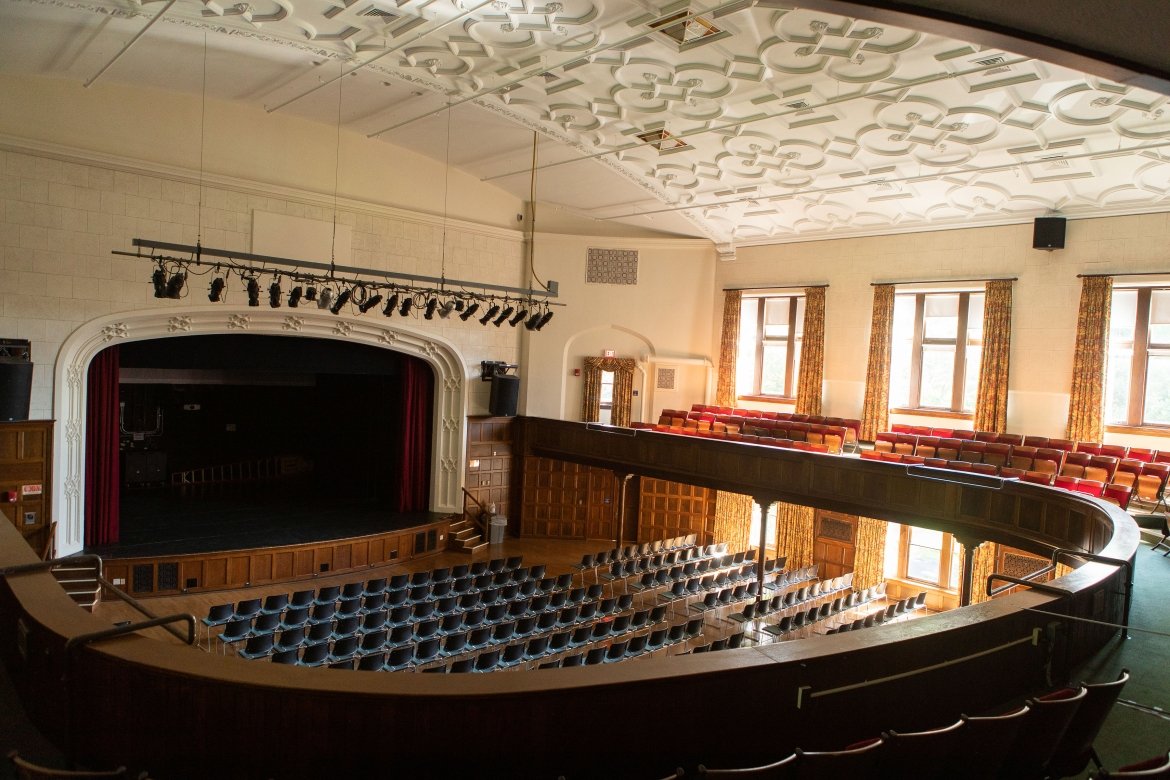 Mount Holyoke College has made a variety of upgrades and improvements to its infrastructure to welcome the student body to campus.
On March 15, 2020, the Mount Holyoke College campus cleared out for what faculty, staff and students initially thought would be a few weeks — a period that eventually stretched far longer, with just 50% of students returning to campus the following spring. But while the lack of student presence has presented untold challenges, it has also been an unprecedented opportunity for facilities staff to make a variety of upgrades and improvements that would have been extremely difficult to accomplish with students at full capacity.
"Since summer 2020, we've been going full bore with what we call 'summer slammers,' big projects that we save for when students go home for summer break. But even fall and winter felt like summer slammers last year," said Carl Weber, associate director of capital planning and budget. "We've taken this time to get a lot done."
Many of the ongoing and recently completed projects have been part of a five-year plan to make repairs as well as safety and sustainability upgrades to various parts of the campus, added Shannon D. Gurek, vice president for finance and administration and treasurer. For example, Ham Hall and McGregor Hall, residence halls on the northwest corner of campus, were just two of the many buildings slated to receive new sprinkler systems, an upgrade that took place this summer. Both residence halls also received a complete replacement of all their windows.
An important goal whenever the campus receives upgrades like these is to consider sustainability from the very start, rather than on the back end, Gurek explained. "In the past, we might have planned for needed changes in a building and then added some sustainability features like insulation at the end," she said. "Here, we brought in an architect that specializes in sustainability to learn how to reduce our carbon footprint before the project even began."
Based on this expertise, Gurek, Weber and other administrators chose to replace the previous single-paned windows with double-paned ones, the current sustainability standard, without changing other elements of the window design. This upgrade will help contain warmed air in the wintertime, lowering campus bills for heating while using less energy. Because these buildings are on the very edge of the steam loop that heats most buildings on campus from a central steam plant — a distance that makes steam heating inefficient — they have also received individual boiler units to provide stand-alone heat.
Ham, McGregor and other residence halls on campus switched from individual dining spaces within each building to community dining with the creation of the Dining Commons in early 2018 — a move that left empty spaces in each residence hall where kitchens and dining areas used to be. Another improvement taking place across campus is a gradual conversion of these "opportunity spaces" into new features, such as the Fimbel Maker & Innovation Lab that opened in Prospect Hall's former dining area in 2019. Ham and McGregor's opportunity space received a makeover this past summer, said Gurek, with the creation of a separate entrance for non-residents and new walkways and landscaping. The use for this space, and others across campus, has yet to be decided, she added; they have the potential to become classrooms, meeting rooms or other useful additions to campus.
Two other spaces to receive prominent overhauls this past fall and summer were the Chapin and Gamble Auditoriums. While the Chapin Auditorium received a sprinkler system — a long-awaited upgrade for this century-old auditorium, which over the years has hosted a speech by First Lady Eleanor Roosevelt, an oath-taking ceremony by Women Reservists of the U.S. Marine Corps during World War II and a concert by James Taylor — Gurek, Weber and other administrators also decided to make the performance stage accessible by installing a lift. This important upgrade will allow speakers and performers with mobility issues a way to access the stage. The Gamble Auditorium received its first renovation since the Art Building that houses it was constructed in 1971, with new seating, paint, lights, carpet, wall panels and sound system — "a whole new look," said Gurek. The auditorium also received an accessibility upgrade: a lift to help speakers reach the sunken stage.
Several other places on campus received significant makeovers, including the steps on the Mary E. Wooley and Rockefeller Halls, which were completely rebuilt; the Cleveland lecture halls, which had a complete interior finish upgrade; the athletic fields, which received new artificial turf; the tennis courts, which had major repairs; the two pools in the Kendall Sports & Dance Complex, which were emptied and regrouted for the first time in two decades; and the bathrooms in the 1837 Hall and Torrey Hall, which were gutted and completely rebuilt.
In addition, the campus made some COVID-19-specific upgrades to enhance safety. Besides the ubiquitous Plexiglas screens across campus, facilities staff installed MERV-13 filters within most buildings, which provide the highest level of filtration available for Mount Holyoke's mechanical ventilation systems. These new filters will increase the amount of particulates captured from the air, significantly boosting indoor air quality.
Just as many of these upgrades were rushing to completion, a recent lightning strike at Mead Hall on July 17 started a fire in the attic of this residence hall. Facilities resources that were already stretched went above and beyond in these final weeks to prepare for students to return.
Seeing each of these upgrades come to fruition has been extremely gratifying, said Weber, who adds that he looks forward to seeing students back on campus in these new and improved spaces soon.
"Caring for our buildings is part of caring for our people," he said. "I get my satisfaction when I see people using a space and it feels right, just like they expect it should be."