A Sundance story: "I got vision, and the rest of the world wears bifocals."
A Sundance story: "I got vision, and the rest of the world wears bifocals."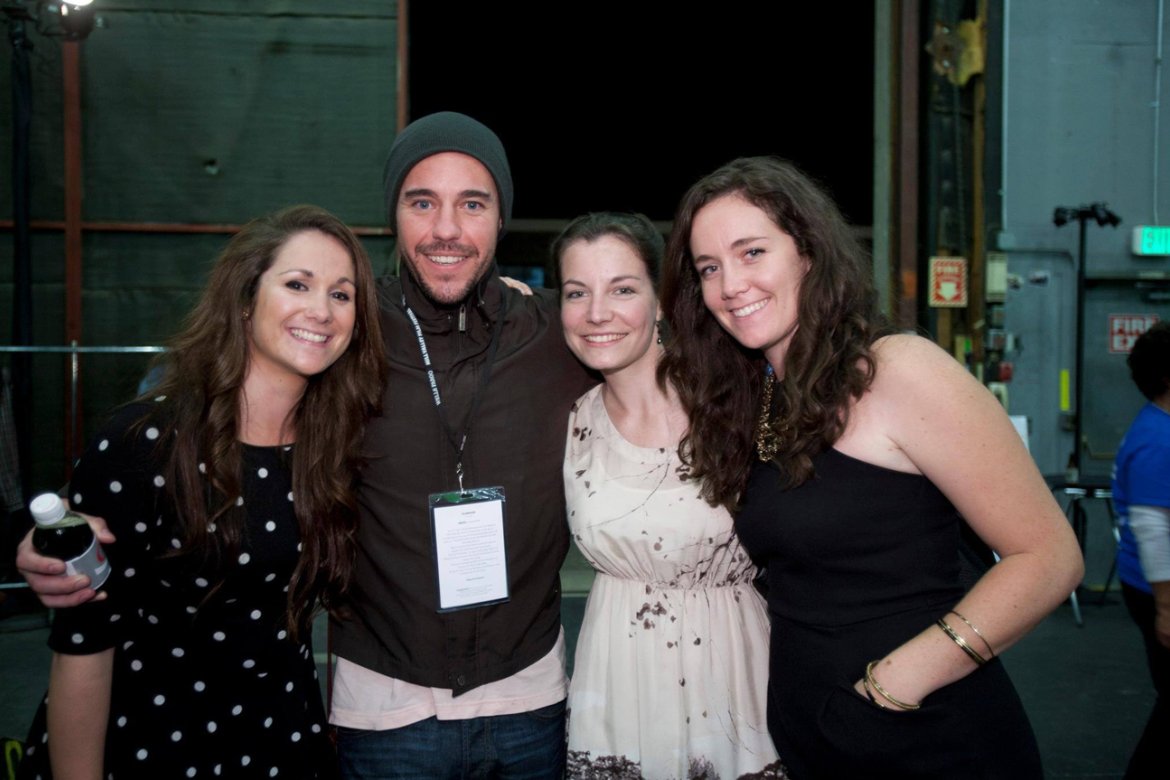 With the generous support of my professors, I turned what I considered a strange film obsession into an unconventional career.
Major: Five College Film Studies and English Literature
Advanced Degrees: Masters of Cinema and Media Studies, UCLA (2014)
Employer: Blind Decker Productions
I sat cross-legged on the floor with students' outlines strewn all around me, furiously responding to emails. This was not how I had imagined my first trip to Sundance in Park City, Utah. I had settled into my rental, struck up a conversation with a filmmaker from New York who was in town for Slamdance, and then gotten down to mapping out the next blissful five days in which I would squeeze in as many movies as possible, looking for cinematic gems to program for Melnitz Movies, a film series I ran while working toward my Masters in Cinema and Media Studies at UCLA.
Ever since I was a teenager, Sundance seemed like this otherworldly place. Over the years, this vision has mellowed as the festival has grown less independent and I gained more of an insider perspective working in festival programming in the Bay Area. Nevertheless, waking up in that sleepy little town, I couldn't help but feel as if I might just catch a glimpse of Butch and Sundance coming down out of the snow-capped mountains that surrounded me.
Then the deluge of emails hit and awakened me from my reverie. At the time I was not only a Program Director of a film series but also a Teaching Assistant for an undergraduate American Film History course. And it just so happened that Sundance coincided with my students' first essay proposal and outline deadline for the quarter. So while I was meticulously plotting how to possibly see five films a day and manage time to sleep, I was also fielding myriad questions about the significance of Gregg Tolland's cinematography in Citizen Kane and how to do a metatextual analysis of Norma Desmond and the bygone era of silent filmmaking in Sunset Boulevard. Luckily, it hadn't been that long ago that I too had been an anxious undergrad at Mount Holyoke and could put myself in their shoes.
In fact, without Mt. Holyoke and incredibly generous professors, including Elizabeth Young, John Lemly, Donald Weber, and, most of all, Robin Blaetz, I never would have taken what I considered my strange film obsession at the time and translated it into the unconventional career (or at least atypical for where I grew up) that I've had, moving from curating and teaching film to my current job working as a writers' assistant on a cable drama. In addition, to developing my passion for film and voice as a writer at Mt. Holyoke, I also cultivated a keen sense of the racial and gender disparity both onscreen and off in the film and TV industry. On some level, part of the reason why I didn't enter production upon graduating was because I had internalized the fear of facing these adverse statistics and overwhelming odds.
However, being surrounded by uncommon, inquisitive, outspoken women at Mt. Holyoke and seeing the dearth of female filmmakers even at a place like Sundance convinced me that my only option was to take a chance. That year at Sundance I saw Tom Hiddleston and Tilda Swinton play languid vampires in Only Lovers Left Alive, Jenny Slate make an audience laugh and cry in the same beat in Obvious Child, Miles Teller and JK Simmons play a symphonic game of cat and mouse in Whiplash, and the viscerally haunting masterpiece, Ida.
While watching my last film in Park City, I could finally envision a future for myself as a creative writer in concrete, actual terms without rose-colored glasses. As a sense of gratitude and relief washed over me, in keeping with MHC tradition, I didn't leave before the credits rolled all the way to the end.