From Tokyo to Space (Law)
From Tokyo to Space (Law)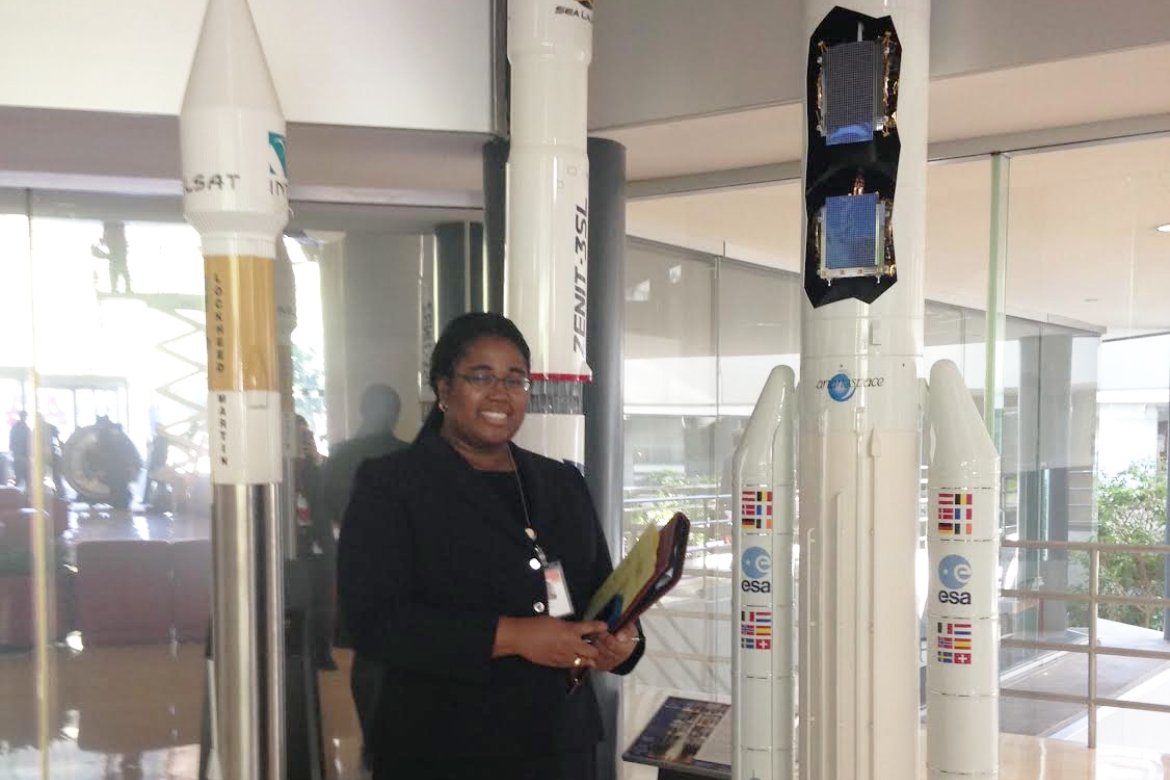 "MHC instilled within me the courage to follow my interests and unapologetically enter into the burgeoning field of Space Law."
Major: East Asian Studies, economics minor
Awards: Barbara Yen Sun Prize, Department of State Critical Language Scholarship
Study Abroad: CIEE Arts & Sciences Tokyo
Advanced Degrees: Juris Doctorate, Washington College of Law
Employer: Space Law Advisors LLC
When in college, it is exceedingly difficult to predict how one's area of study will influence his or her future personal and professional goals. I never would have imagined that my decision to major in East Asian Studies would lead me to work in the dynamic fields of Space Law and Telecommunications.
During my junior year at Mount Holyoke, I had the pleasure of studying abroad in Tokyo, Japan. Not only did my time abroad vastly improve my Japanese language ability; it also coincided with Japan's reformation of its legal system, a process that I was able to observe and study first hand.
Shortly after graduation, I was awarded the Department of State Critical Language Scholarship and returned to Japan to continue my studies and further improve my Japanese language skills. The time I spent abroad studying Japan's legal system helped solidify my interest in the legal profession and was very instrumental in my decision to attend law school.
Additionally, I was able to make use of my Japanese language skills while in law school. During my legal internships, I interned with international organizations such as the International Telecommunications Satellite Organization (ITSO) and had many opportunities to converse with various representatives of Japanese aerospace and telecommunications agencies such as the Japanese Aerospace Exploration Agency (JAXA).
After graduating from law school, I began to work as a law clerk for a Space Law firm. I would not have become involved in this line of work had it not been for my time at Mount Holyoke and my decision to pursue a major in East Asian Studies.
Mount Holyoke encourages and inspires its students and alumnae to, as Mary Lyon stated, "attempt great things, accomplish great things" and engage meaningfully with the world. Mount Holyoke instilled within me the courage to follow my interests and emboldened me to unapologetically enter into the burgeoning field of Space Law and help develop and shape this rapidly expanding area of law.
Even now, in my social and professional life, I continue to draw from the experiences I had while pursuing my major at Mount Holyoke. I am certain that the opportunities I have had at Mount Holyoke will continue to positively influence my path in the future.