The Trailblazers of Color Leadership Conference is back
The Trailblazers of Color Leadership Conference is back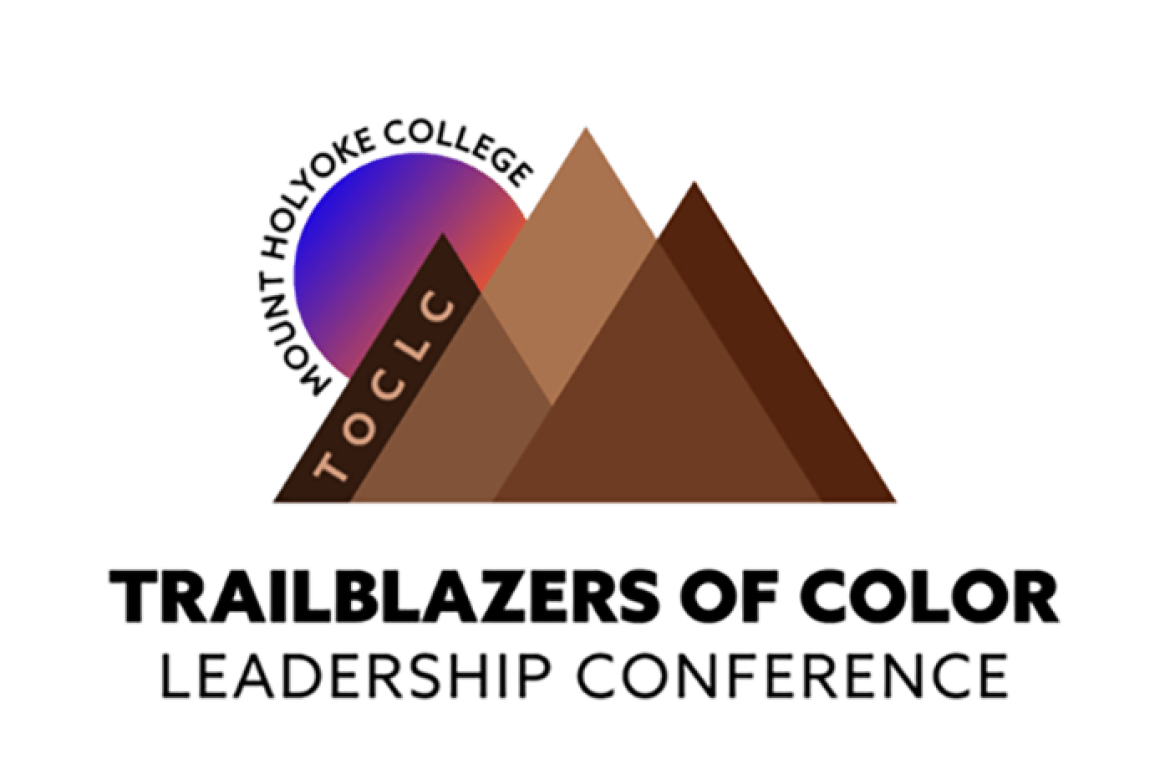 Mount Holyoke's eighth annual Trailblazers of Color Conference focused on community connections and collective wellness.
This year was the first return to in-person activities for the conference since the start of the COVID-19 pandemic in 2020. Each year the conference is organized around a central theme.
"This year's conference is about building bridges and maintaining community wellness," said Latrina Denson, associate dean of students and co-director for community and belonging. "We wanted to look at how we can continue to build coalitions across BIPOC communities and white allies while also taking care of ourselves and our own communities." 
Denson said that focus on wellness and self-care is an integral aspect to the work of BIPOC trailblazers to bring equity to their communities.
"How do we dismantle oppression while also not being impacted by the work?" she asked. "How do you continue to take care of your own communities and take care of yourself while also thinking about being leaders in the work for equity and justice at the same time?" 
Among the panel speakers at the conference were former mayor of San Juan Carmen Yulín Cruz, who is now the Harriet L. Weissman and Paul M. Weissman Distinguished Fellow in Leadership at Mount Holyoke, and Ysabel Garcia, suicide prevention educator and founder of Estoy Aqui ("I am here") LLC. Angelica Castro, founder of Revolutionary Love, a mindset coaching program specializing in racial trauma, also led a group meditation session during the conference to encourage wellness practices. The panel was moderated by Katrina Kincade, reporter for WBZ-TV Boston.
Kelechi Ezeugwu '23, a psychology major and co-chair of the Student Government Association's Students of Color Committee, said that a highlight of the conference was the expo that featured local BIPOC businesses and offered student entrepreneurs the opportunity to network with peers and potential clients. 
"It's an opportunity for people to network and also sell their products and get their name out there," Ezeugwu said. "I'm really excited about including more student businesses in this conference. I feel like it [is] a great opportunity for those students to connect with other BIPOC people who run businesses to get some advice or some tips." 
The return of an in-person conference was a personal triumph for Ezeugwu, who had worked on the 2020 conference that was scuttled because of COVID-19.
"For me, this is a full circle moment," she said. "In my first year, I worked on making this conference happen in the spring of 2020. A week or two before the conference happened, everything shut down. Last year was a virtual version, so it wasn't the full experience. Especially because I'm taking on a leadership role, it's really meaningful to come back united." 
The keynote speaker of the 2022 Trailblazers of Color Leadership Conference was Katherine Lo, founder of Eaton Workshop, a hospitality company that focuses on bringing together social justice activists and artists dedicated to environmentalism as well as equity and access for women, LGBTQ and BIPOC communities.
Through Eaton Workshop, Lo had developed community-oriented spaces ranging from music venues, artists studios, community radio stations, holistic wellness centers, cafés and restaurants to community centers and art galleries. 
"In order to care for the world, we need to care for ourselves," Lo said. "While we have space for changemakers to gather and artists to exhibit their works, there's also this space that's a lot more introspective and feeling that's just as important to the whole self." 
The goal is to create spaces that nurture individuals and, through them, whole communities. 
"We produce and nurture a lot of original work in film, design, photography, art and music," Lo said. "[When you] have those two elements — the platforms and people — that's when the community really starts to be felt."