Latrina L. Denson
she/her
Associate Dean of Students, Community and Belonging
Deputy Title IX Coordinator (Students)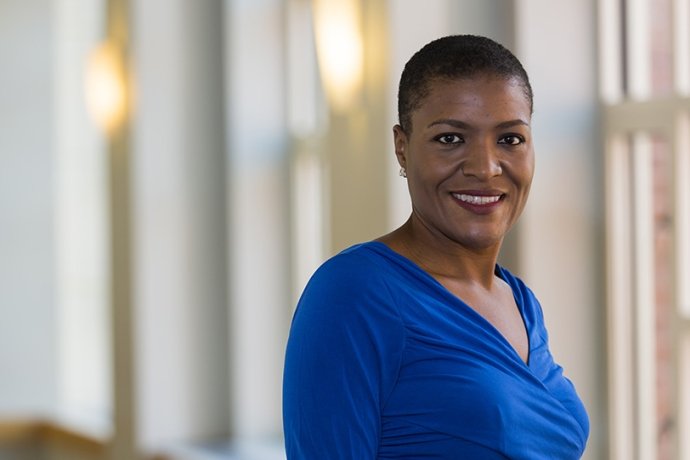 Latrina L. Denson, Associate Dean of Students for Community and Belonging, coordinates all diversity and inclusion programmatic initiatives for students, in addition to other administrative initiatives under the Division of Student Life. Denson has served as an educator and administrator in higher education for two decades. She earned a B.S. in psychology with a minor in vocal performance from the University of Louisiana at Monroe in 1994. In 1997, Denson received her M.Ed. in community counseling from the University of Louisiana at Monroe.
After completing her master's, she worked at Albion College as assistant director for residence life/wellness education coordinator, associate director for campus programs and organizations, and associate director for multicultural affairs and first-year experience. From 2003 to 2007, she was served as program coordinator for multicultural and leadership programs at the University of Illinois at Urbana-Champaign while pursuing a master's in higher education administration.
Denson served for seven years as director for the Center for Multicultural Student Affairs at Millikin University in Decatur, Illinois. She also taught in the Organizational Leadership Program and the African-American Studies Program at Richland Community College.
Denson has been an active member of such organizations as NASPA, ACPA, NCORE and GLACLHO-I. She is a proud member of Alpha Kappa Alpha Sorority, Inc. Born in west Texas and having spent most of her life in Louisiana, she considers herself a Southwestern girl. Her passions include social justice advocacy, mentoring young women, singing, playing the piano, traveling and spending time with her daughter Maya Starr.
Education
M.Ed., University of Louisiana at Monroe