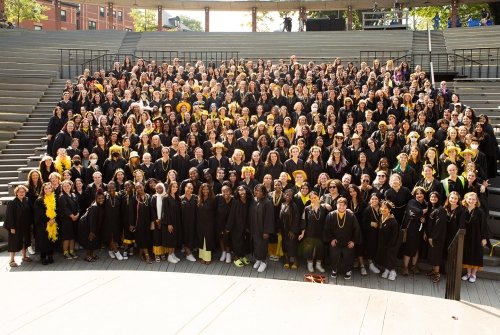 Commencement
"Go forward, attempt great things, accomplish great things"
— Mary Lyon, Founder of Mount Holyoke College
Commencement is a treasured ceremonial occasion that celebrates students who have graduated from Mount Holyoke College after completing all academic requirements and obligations. Typically, Mount Holyoke holds one annual Commencement in May to honor all graduates.
Mount Holyoke's one-hundred eighty sixth Commencement for the class of 2023 was held on Sunday, May 21, 2023
Press release
For seniors or families who wish to send out news of their accomplishments to their hometown newspapers, Mount Holyoke College has provided this press release template.
Masks welcome
Mount Holyoke is a mask welcoming community. Masks are welcome but not required while on our campus.