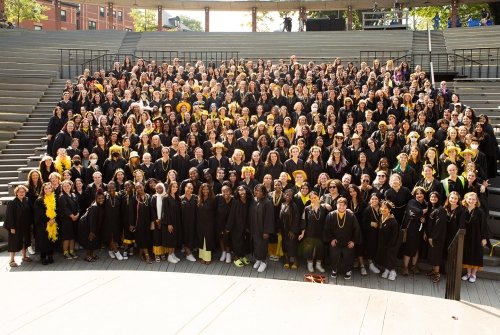 Commencement
"Go forward, attempt great things, accomplish great things"
— Mary Lyon, Founder of Mount Holyoke College
Commencement is a treasured ceremonial occasion that celebrates students who have graduated from Mount Holyoke College after completing all academic requirements and obligations. Typically, Mount Holyoke holds one annual Commencement in May to honor all graduates.
Mount Holyoke's one-hundred eighty sixth Commencement for the Class of 2023 will be held on Sunday, May 21, 2023 at 10:30 am
More details will be added as the date approaches.