Celebrating and supporting every member of our community is central to who we are — and it's why we were the first of the Seven Sisters to adopt a trans-inclusive admissions policy. We're committed to advancing resources for students who identify as LGBTQIA+ along with allies so that everyone can be their authentic selves. Because when each of us thrives, our community does too.
Campus Voices
Stories from our diverse community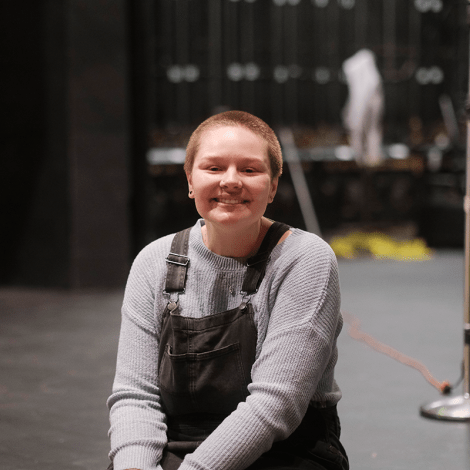 Carissa Barry-Moilanen '23
she/they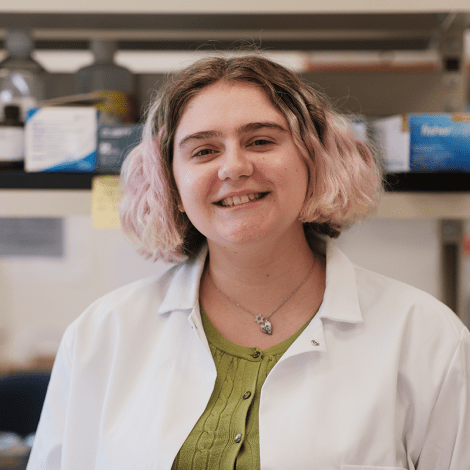 Carrie Lewis '23
they/them
On-campus communities
Across our campus, many communities offer space and support for LGBTQIA+ students to engage with individual experiences and explore shared identities.
The Gloria Anzaldúa, Lyon's Legacy and the Mary Woolley Living-Learning Communities are safe, supportive and celebratory environments with a heightened focus on the historical and contemporary experiences of LGBTQIA+ students and allies.
The Marks center serves the College's LGBTQIA+ community with weekly open hours, monthly programs and meetings sponsored by affiliated student organizations and staff.
Familia
Familia is a student organization that offers community and support to queer-identified people of color on campus.
Gender +
Gender + is a student organization that fosters a positive and purposefully intersectional community for transgender, nonbinary, gender non-conforming, questioning individuals and allies.
The Coalition for Asexual/Aromantic Awareness (CFAA)
CFAA provides a safe space for students who identify on the asexual and aromantic spectrum and their allies to convene, share stories and build community.
Student Government Association Lavender Committee
The Lavender Committee seeks to celebrate the ways in which the LGBTQIA+ community has navigated their unique experiences on campus and beyond.
On-campus resources
The Division of Student Life seeks to build and support a strong and thriving community at Mount Holyoke College. Student life includes departments whose staff provides resource services for all students, parents, faculty and administrators from diverse gender and sexual identities.