Connect with your identity and experience new perspectives through our cultural and community centers. The centers serve as programming and community spaces where you can learn, network, seek and give support. As we work together to create an equitable and inclusive community at Mount Holyoke, each center plays an important role in promoting greater cultural awareness, dialogue and interconnectedness.
Discover our cultural centers
What are cultural centers?
Cultural centers are college-owned facilities established and designated for groups that are and have been historically marginalized within U.S. society. They provide an opportunity for students to support each other in a culturally comfortable and familiar environment. They serve an educational function by providing programming which is relevant to historically marginalized groups. The opportunity to develop such programming allows students from targeted groups to explore their own identity and develop leadership skills in an empowering way. They are important campus sites for leadership development for other students as well.
Centers are not residence halls as they are not intended to provide alternative living arrangements. They are not student organization offices as they are not primarily student work spaces, though that may be one function they serve. Centers can be reserved by any member of the MHC community for college-related functions such as classes, public lectures, special receptions or other large group gatherings. Additionally, the centers can be reserved by individual students for small dinners, birthday gatherings and meetings.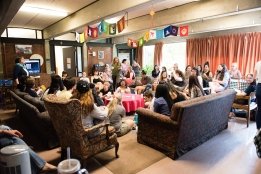 A welcoming space for people of all faiths and spiritual beliefs to come together, Eliot House offers spaces for discussion, prayer and celebration as well as kosher and halal kitchens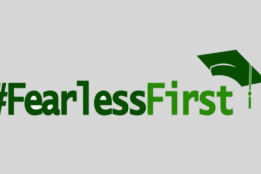 Fearless First Resource and Community Center
Located in Blanchard 107, this space welcomes first-generation and low-income students with specialized resources and supports as well as the opportunity to share experiences and ask questions.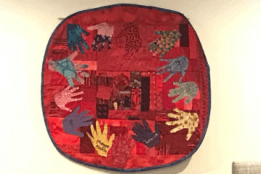 The Unity Center is a gathering place where all can celebrate and engage in conversations and experiences across our differences.
Campus Voices
Finding community at the cultural centers
Contact Us
The Office of Community and Belonging provides programs that support social justice education, dialogue, celebration and identity development.