Jared Schwartzer
Associate Professor of Psychology and Education
Director of the Science Center
Chair of Geology & Geography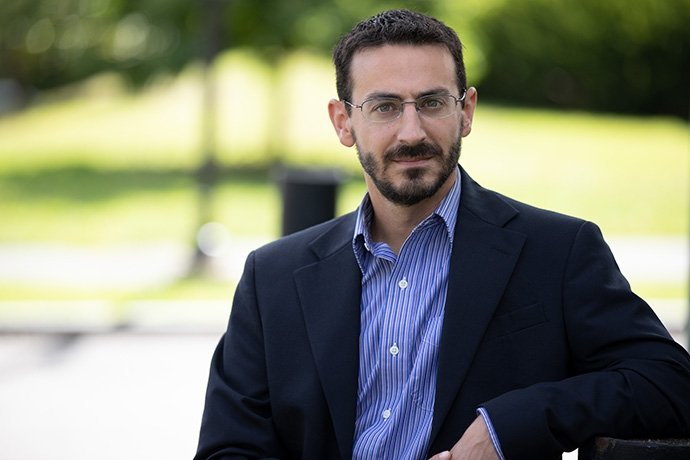 Jared Schwartzer is a behavioral neuroscientist studying how various environmental factors during pregnancy impact offspring brain and behavioral health. His work has focused on topics of maternal inflammation, air pollution, and electronic cigarette use during pregnancy to understand the neurodevelopmental impacts of various public health issues. His lab uses a combination of behavioral observations and biological diagnostic tools to identify biomarkers that link behavior differences to brain inflammation. This work highlights the importance of a gene-environment interaction, such as genetic predisposition, when evaluating the adverse effects of environmental insults.
Before coming to Mount Holyoke, Jared Schwartzer was a postdoctoral fellow in the Autism Research Training Program at the University of California, Davis MIND Institute where he studied with leaders in the field of neurodevelopmental disorders. While at UC Davis, Jared Schwartzer taught an introductory seminar in the Department of Psychiatry and Behavioral Sciences.
As a doctoral student at Northeastern University, Jared Schwartzer was awarded a Lagerspetz Award for outstanding research from the International Society for Research on Aggression. More recently, he has received funding from the National Institute of Child Health and Human Development to explore the link between maternal allergies and asthma and its consequences on offspring brain and behavior development. His research has been published in journals such as Translational Psychiatry, Brain, Behavior, and Immunity, and Neurotoxicology and Teratology.
The Schwartzer Lab
Ongoing research in the Schwartzer lab focuses on the growing field of immune-induced mental health by translating clinical observations into testable hypotheses. This work lies at the intersection of behavioral neuroscience, neuroimmunology, and biomedical research to identify how interactions between the immune system and nervous system throughout gestation shape offspring brain and behavior development. We employ a range of molecular and behavioral approaches to untangle the complex gene-environment interactions that lead to neurodevelopmental disorders including autism spectrum disorders
Courses
Psychopharmacology
Statistics 
Clinical Neuroscience 
Laboratory in Behavioral Neuroscience
Areas of Expertise
Behavioral neuroscience, neuroimmunology, brain development, neurotoxicology
Education
Ph.D., M.A, B.S., Northeastern University