Lauret Savoy
David B. Truman Professor of Environmental Studies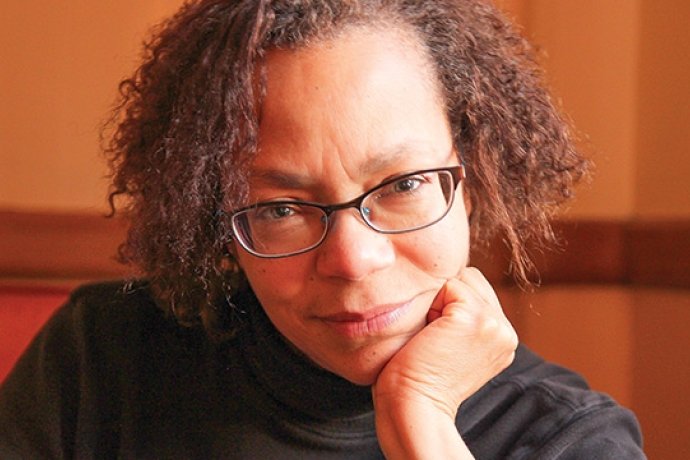 A writer, teacher, photographer, and pilot, Lauret Savoy is also a woman of multiracial heritage. Her courses and writings explore the narratives we tell of the American land's origins — and the narratives we tell of ourselves in this land, including the place of race. Winner of Mount Holyoke College's Distinguished Teaching Award and an Andrew Carnegie Fellowship, Lauret has also held fellowships from the Smithsonian Institution and Yale University. She is a Fellow of the Geological Society of America. Senior classes have chosen her to be a Baccalaureate speaker and Last Lecturer.
Savoy's most recent book is "Trace: Memory, History, Race, and the American Landscape", a mosaic of historical inquiry and personal journeys that cross a continent and time to explore how the country's still-unfolding history has marked us and the land. "Trace" won the 2016 American Book Award from the Before Columbus Foundation and the 2017 ASLE Creative Writing Award. It was also a finalist for a PEN American Book Award and Phillis Wheatley Book Award, as well as shortlisted for the William Saroyan International Prize for Writing and the Orion Book Award.
Lauret Savoy's other books include "The Colors of Nature: Culture, Identity, and the Natural World" (co-edited with Alison Hawthorne Deming), "Bedrock: Writers on the Wonders of Geology" (with Eldridge and Judy Moores), and "Living with the Changing California Coast" (with Gary Griggs and Kiki Patsch).  Lauret's essays and other writings have appeared in the Georgia Review, Gettysburg Review, Huffington Post, Travel & Leisure, ArtForum, Christian Science Monitor, and Orion magazine, as well as in books such as "Moral Ground: Ethical Action for a Planet in Peril".
Savoy served as the director of Mount Holyoke's Miller Worley Center for the Environment, and she is on the board of Staff of the National Parks Conservation Association.
Areas of Expertise
The complex twining of "natural" and cultural histories that have marked North American landscapes and the people in them; the place of race in American environmental history; images and ideas of the land
Education
Ph.D., Syracuse University
M.S., University of California, Santa Cruz
A.B., Princeton University