The healing power of photography
The healing power of photography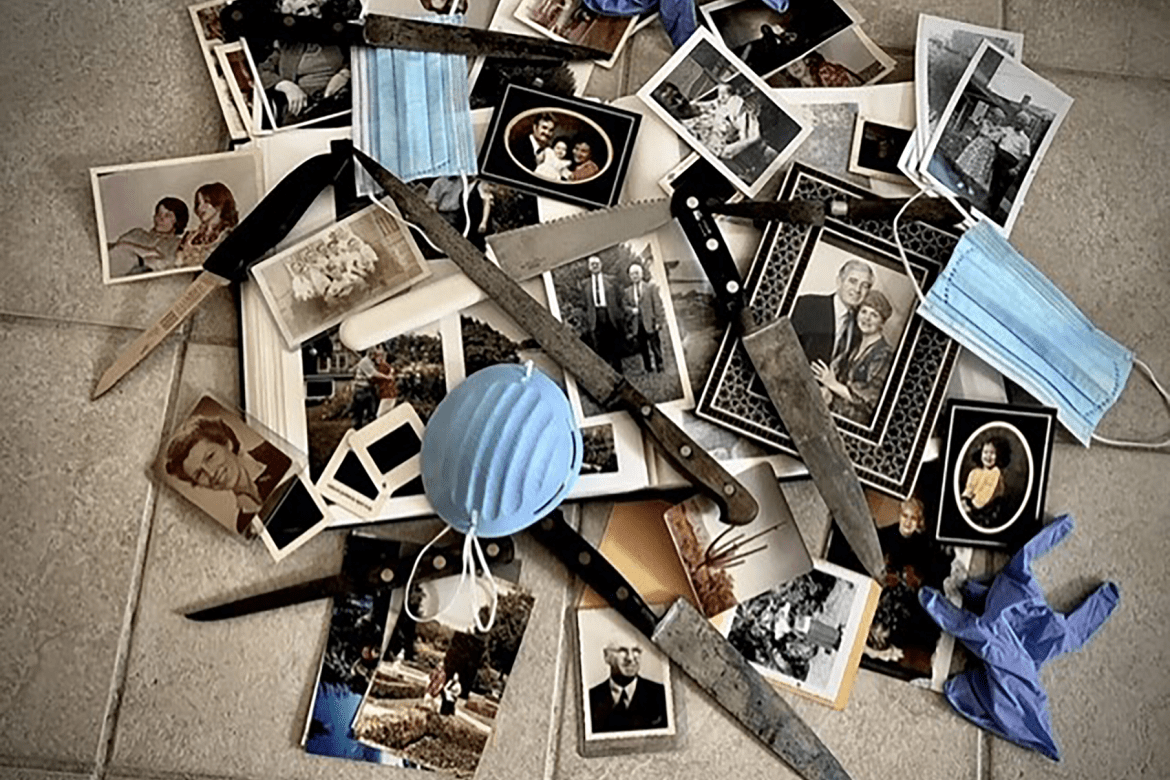 Three Mount Holyoke alums had their Lynk-funded research on COVID-19 and collective memory published by the National Institutes of Health (NIH).
Three students participated in a Lynk-funded research project that recorded individuals' reactions to the COVID-19 quarantine. The resulting article, "Photographs and COVID-19: The therapeutic quality of shared narratives and collective memory," was published in March on the NIH Sage Public Health Emergency Collection's website.
This research project was the brainchild of Dr. Allison Kwesell, assistant professor of media and communication at Embry–Riddle Aeronautical University. As a photojournalist, she has developed a career of documenting the human condition through the medium of photography.
"I have photographed my whole life," she said. "I thought maybe I could help change things with photographs and stories from people who wanted to share them."
Kwesell has shared the stories of individuals suffering trauma in areas of conflict around the world, and like many others, her plans were halted because of COVID-19. As she watched the news, she was struck by the photos of nurses whose faces were bruised from their PPE masks and wondered how others were coping with the visceral images being shown on the nightly news and with the isolation of quarantine.
"I know everyone is experiencing this very differently, and there's a reason to record how people react to this major trauma," Kwesell said. "Our individual reactions shouldn't be forgotten, because that can inform us for future situations."
Between May 2020 and May 2021, Kwesell used social media to recruit 80 participants, and 57 people agreed to share photos of their experiences of the pandemic and to respond to other participants' images. Once she collected the data, she reached out to Mount Holyoke through a Lynk internship ad that the College listed, looking for assistance in compiling the data for this and other articles that explored the effects of COVID-19.
"I was suddenly overwhelmed with the data. Then I reached out to Mount Holyoke and quickly a lot of students became interested," she said. "I think it was fortuitous."
One of the students that responded to the project was Shuyang Lin '22, a psychology major from Chengdu, China. Lin has studied art since she was a child and wanted to explore psychology to study people's perceptions and feelings and to understand creators and audiences.
Dechen Lama '22, a neuroscience and behavior major from Kathmandu, Nepal, was looking to make the most of her Mount Holyoke experience by completing a Lynk-funded internship and responded to a mass email regarding the project.
"Everyone can agree that COVID had a huge impact on all of us, and this research project explored how people coped through that," Lama said. "It was an extremely meaningful experience."
The third Mount Holyoke student who assisted on the project is Yufei Wu '22, a psychology major from Chengdu, China, who became interested in the subject after taking an AP psychology course in high school. They were introduced to Kwesell by Lin. Each of the students assisted in analyzing raw data, writing captions for the participants' photos and responses and organizing demographic information for the participants.
"Viewing their photos and seeing how each participant responded within their group was something I was attracted to," Lin said. "It felt like some people got power from others' photos, finding similarities or differences that possibly encouraged them."
After the data was organized, Lin, Lama and Wu studied the data and suggested paper topics that further explored the data's findings. Together, they worked on six papers with Kwesell, three of which have been published.
"They were engaged in every little detail. The students helped with thinking about the subject of the paper," Kwesell said. "They worked in writing groups, helped edit each other's writing and helped edit my writing."
Each of the now-alums was surprised and proud to see their work published in such a prestigious medical journal. "I think these photographs helped people to come together," Wu said. "I also think this paper is a good place to build a digital archive for those memories. Although it's kind of a hard memory, when we look back, we can see that it tells a story."
Publication in the National Library of Medicine isn't the only accolade their work together has garnered. The paper also won the top faculty paper award at the International Communication Association last year in Paris, France.
Since graduating from the College, Lin is currently pursuing a Master of Science of Information Experience Design (IXD) from Pratt Institute in Brooklyn, New York; Dechen Lama is taking a gap year between graduate school and working as a dental assistant and Yufei Wu is currently pursuing her doctorate at The Chicago School of Professional Psychology. Each of them is excited to add "published author" to their résumé.
"This was an extremely unique research topic, and I've never come across an article like this," Lama said. "Personally, this research project has taught me a lot about how people think about, process and cope with different events, and that helps me empathize more with what people are going through."