Scholarship supports senior from Western Mass
Scholarship supports senior from Western Mass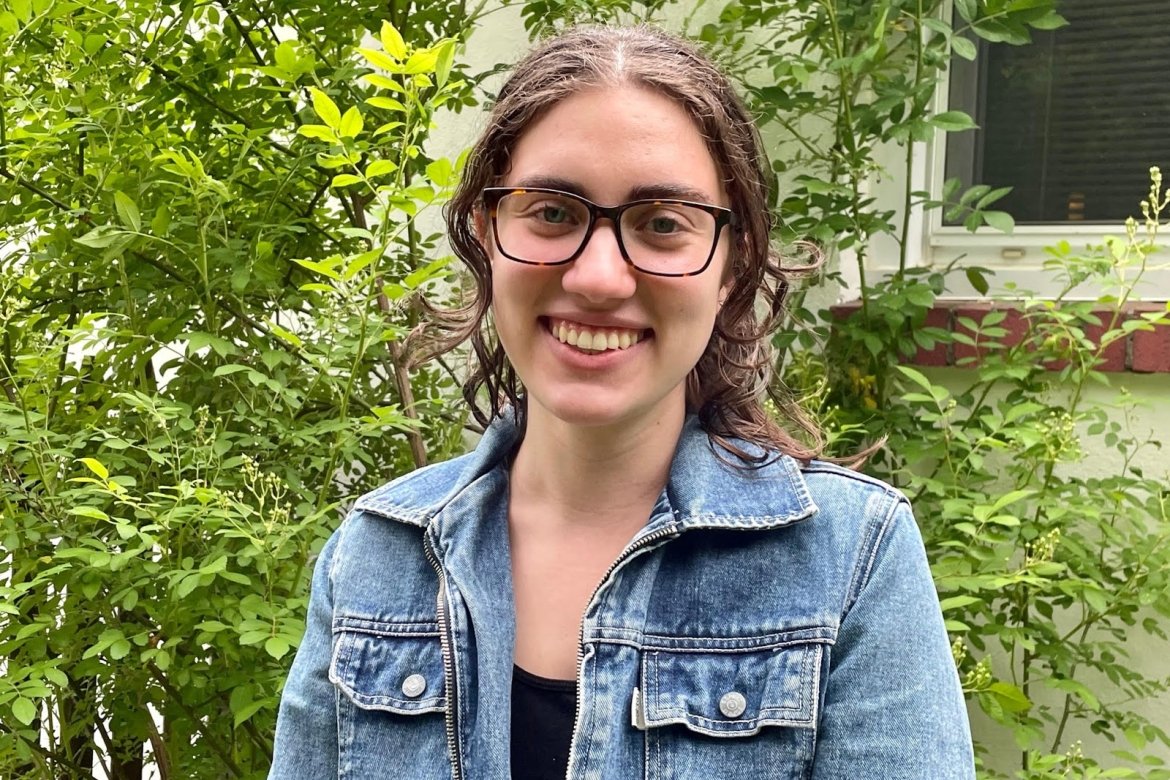 Mount Holyoke student Elena Frogameni '22 has been named the recipient of the Western Massachusetts Scholarship Fund for this past academic year.
Elena Frogameni '22 of Northampton has been named the recipient of the Western Massachusetts Scholarship Fund for this past academic year.
The fund, established last year and supported by annual contributions of $10,000 from PeoplesBank, aims to provide scholarship assistance to Mount Holyoke students from Hampshire, Hampden and Franklin counties.
Elena is interning remotely this summer for the U.S. Department of State in Africa Regional Services through the U.S. Embassy in Paris. In connection with the internship, she has recently been named a recipient of the Pamela Harriman Foreign Service Fellowship. 
A lifelong resident of the Valley, Elena graduated from Northampton High School in 2018 and has used her Mount Holyoke education to pursue a wide range of campus interests. A politics and French double major, with a Nexus concentration in journalism, media and public discourse, Elena has held leadership positions with the Mount Holyoke College Democrats and the Mount Holyoke Pre-Law Association and has worked as a research assistant with Jon Western, Carol Hoffmann Collings '63 Professor of International Relations and as a video and media production assistant for College Relations.
According to Matt Bannister, senior vice president, marketing and corporate responsibility, at PeoplesBank, the bank's support for local students is an investment in the Valley.
"PeoplesBank is proud to once again support a local Pioneer Valley resident in pursuing their higher education goals," he said. "It is our belief that a highly educated and motivated workforce is key to the long-term success of the region, and Elena has distinguished herself already at Northampton and Mount Holyoke. We look forward to watching her continue to grow and prosper."
"I consider it an incredible gift to be able to attend a world-class institution right in my own Western Massachusetts community," Frogameni said, "and I am so grateful to PeoplesBank for helping to make that a reality for students like me. The Pioneer Valley is home to fantastic higher education institutions such as Mount Holyoke, and I believe it is vitally important for local students to have access to the resources and opportunities they provide. PeoplesBank's support for students from Western Massachusetts does the important work of allowing local students the chance to grow, succeed and give back right in their own cities and towns."
With keen interests in both politics and media that began with an internship with Congressman Jim McGovern's office in her first year of high school, Elena has both interned in the offices and worked on the campaigns of a number of Massachusetts politicians, including State Senator Jo Comerford, and has also worked with the Massachusetts Democratic Party. She was named the Daily Hampshire Gazette's Young Community Leader of the Year in 2018.
Supporting local students is important to the College.
74% of Mount Holyoke College's students receive financial aid from the College, which is working to develop more support from local businesses for local students. More than 6% of Mount Holyoke students came from Hampshire, Hampden and Franklin counties this past academic year, while more than 19% came from the commonwealth.
For Frogameni, a Mount Holyoke education provides the perfect lens for looking at pressing issues in the Pioneer Valley.
"Mount Holyoke has really been the perfect combination of global and local for me," she said. "I've been able to expand my worldview through courses in the politics and French departments, while continuing to work in the Pioneer Valley where I was born and raised. Just one example of that wonderful combination was a course I took in the spring of my sophomore year with Preston Smith called Social Housing, which combined a broad look at housing policy in the United States with community-based research on affordable housing in communities in the Pioneer Valley, such as my hometown of Northampton."