Mount Holyoke College is committed to continuously growing our systems and initiatives to support Native and Indigenous community members. The Zowie Banteah Cultural Center is a cultural space for students who identify as Native American or have Native American ancestry. During the academic year, students host various programs, both academic and social, in the center. The College also supports Native and Indigenous community members across campus with specific resources and staff available in the Office of Community and Belonging and in the Office of Diversity, Equity and Inclusion.
Other scholarships and fellowships for Native and Indigenous students
Fellowships at Mount Holyoke (FMH) offers developmental and progressive advising to students of promise who are intent on furthering their educational and aspirational goals by competing nationally and internationally for prestigious merit-based awards. Some awards require students to seek endorsement from the College, and others are open for students to apply directly to the foundation. FMH supports both kinds of students.
In particular, FMH recruits and supports sophomores and juniors applying for the Udall Undergraduate Scholarship, a $7,000 prestige grant that also offers leadership development training, public service opportunities, and networking programs sponsored by the Morris K. Udall and Stewart L. Udall Foundation. Up to four MHC Native American or Alaskan Native sophomores and juniors working on issues that affect tribal policy or public health, as well as environmental issues, can apply through MHC per academic year.
Beyond the Udall, FMH works through the National Association of Fellowships Advisors to identify private, merit scholarships available to Native American students through a host of funding databases. Advising meetings hinge on broad-ranging and focused conversations that emphasize student self-reflection and self-expression.
Scholarship support
If you'd like to make a contribution to this scholarship, visit our online giving page and select "Scholarship Aid" (General) in the dropdown menu. When asked what you'd like your gift to support, type "Indigenous Communities Scholarship" in the comments section at the bottom of the form.
On campus resources
In addition to these Mount Holyoke College resources are student organizations La Unidad and MeChA.
Happening at Mount Holyoke
Recent campus news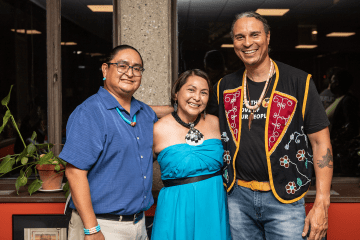 Mount Holyoke's Zowie Banteah Cultural Center has reopened in a new, accessible space so all can come and celebrate the culture and heritage of the Indigenous community.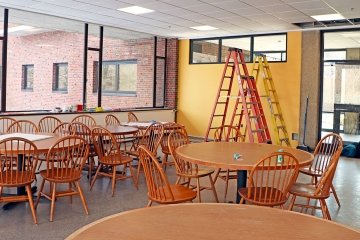 The Zowie Banteah Cultural Center is moving, but its mission to promote Indigenous visibility remains the same.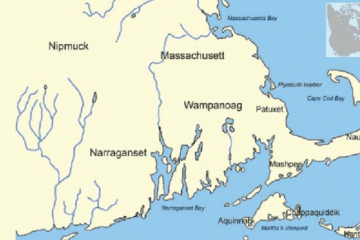 Mount Holyoke College has repatriated ancestral remains the College had possessed for over a century to their home communities.