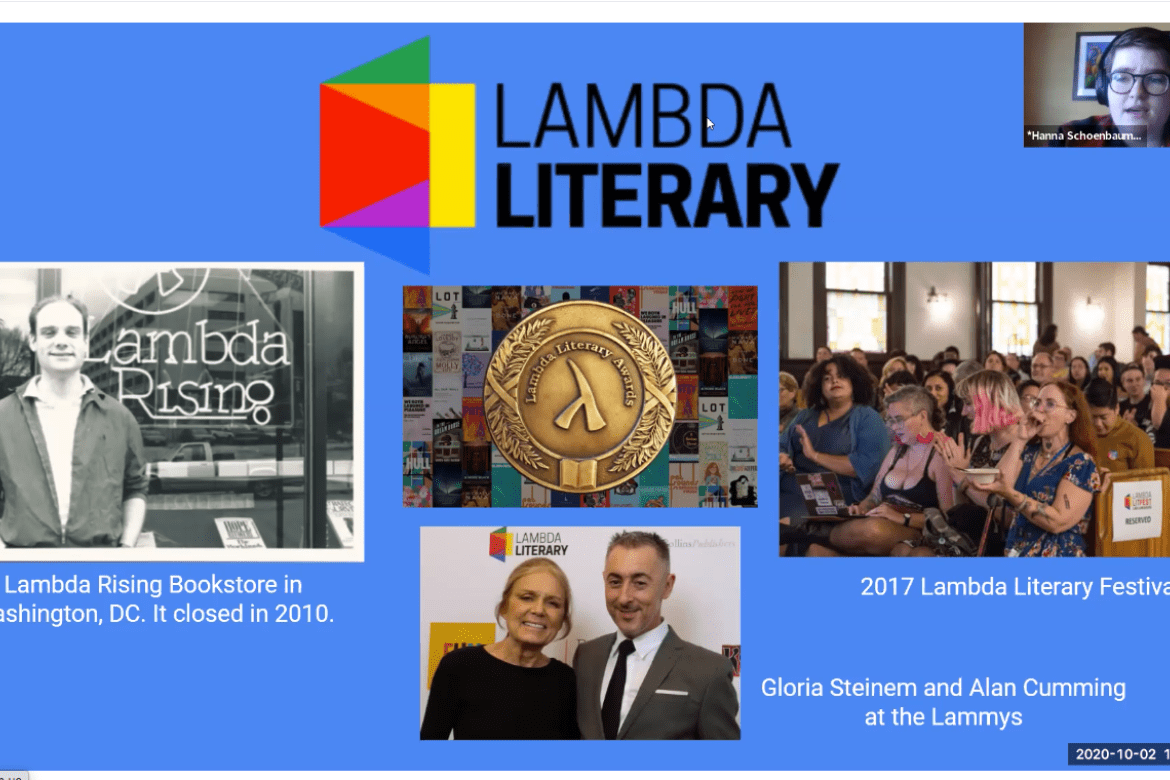 Students reflecting on their internships through the annual LEAP 2020 presentations demonstrated the depth and breadth of the liberal arts.
By Sasha Nyary 
How does a 20-year-old learn how to get and keep a job? How can a liberal arts education boost getting a job? How does the classroom connect to a career? 
Internships hold answers to these questions. Internships are such an important aspect of an undergraduate education that Mount Holyoke College funds them — for everyone. Through its Lynk Program, every Mount Holyoke student has the opportunity to do a paid internship. 
Lots of colleges have internships, said Eleanor Townsley, Andrew W. Mellon Professor of Sociology. Her research shows that internships are a key stepping stone to future jobs and graduate school. "What's different at Mount Holyoke is the scale. At Mount Holyoke, you don't have to be wealthy to go to a high-end arts internship. We're going to support you to do it. You have access." 
As part of receiving that funding, students make presentations about their internships at the annual LEAP symposium. "LEAP," which stands for "Learning Through Application," was on October 2 this year. The sessions were held virtually, because of the pandemic. LEAP is open to the general public and the audience included other students, faculty, staff, alums and family members. 
"It's a huge plus for Mount Holyoke to have the Lynk opportunity that many schools don't have," said Carol Law '21, a sociology major. Law worked as a digital marketing and social media intern for Under The Mango Tree, which was founded by Vijaya Pastala '89 to help beekeepers in India. "I am so eternally grateful for the experience that I got. Without Lynk I might not have had that opportunity and I might have struggled with my future. But now I have that assurance that I'm going into the field in which I want to continue to work."
The 150 students participating in LEAP this year were divided thematically into 37 panels that met in hour-long Zoom sessions. Panel topics were as varied as the internships: "Creativity and Connection: Digital Media for the 21st Century," "Data Analysis Across Different Fields: Cloud Forest, Proteins, Hormones, and Liver Cirrhosis," "Building Equity in Classrooms Around the World," and "Mastering the Elements: Managing Resources to Promote Sustainability and Public Health."
"LEAP is a moment for our students, a real high point, where they show the world, their professors, and their peers that they really accomplished something," said Townsley, who organizes the symposium in her role as director of Nexus: Curriculum to Career. Nexus helps students create individual programs of study and combine them with internship experiences.
"LEAP also reflects the depth and breadth of the liberal arts," she said. "And LEAP is an intergenerational student symposium, where juniors and seniors share their experiences with first-year students and sophomores." 
How does LEAP reflect "the depth and breadth of the liberal arts"?
Some internships are particularly relevant to a student's studies. Prakriti Shrestha '21, a biology and data science double major, interned with the University of Pittsburgh analyzing protein networks using concepts she had learned in data science. English major Olivia White '21 worked with the International Shakespeare Center's press, where she edited original 17th-century versions of three plays. 
Others found themselves using skills and interests they may not have intended when they accepted their positions. Anthropology major Marion Wolloch '21, interned with DOROT, a nonprofit organization in Manhattan focused on older adults. One of her projects was to create a 20-page magazine depicting the patrons' experiences of COVID-19. 
"Can I make a zine?" Wolloch said she had asked herself. "Can I illustrate that zine? I am so lucky they put so much faith in me to be creative. It was very cool. I didn't anticipate using my art skills — I have no formal training in art. Now this magazine can be found virtually at dorotusa.org." 
Do students work with faculty? 
Many students spoke about the importance of Mount Holyoke faculty mentorship. Anjali Rao-Herel '22, an anthropology and psychology double major, investigated DES and hormonal risk discourse in an internship with medical anthropologist Jacquelyne Luce, a lecturer in gender studies. She heard about the position when she took Feminist Engagement with Hormones with the professor. "I wanted to expand my qualitative skills and further my interest in medical anthropology," she said. 
Rao-Herel coded interview transcripts, conducted literature searches, read archival materials, and helped write a full draft of a journal article. 
"I learned interview coding, time management and academic writing," she said. "This internship solidified my interest in medical anthropology and introduced me to graphic methodologies and ethnography as a way to convey ideas. I'm really hoping to work with Jacqueline Luce again." 
How did COVID-19 affect LEAP?
Typically, LEAP sessions are held in classrooms over the course of a full afternoon. LEAP 2020 transferred well to the Zoom environment — if anything, it was more intimate and personal.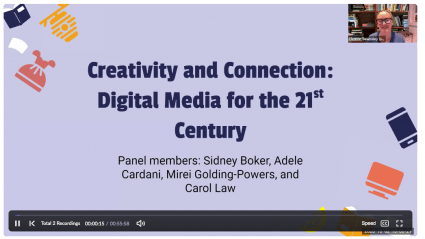 "The COVID-19 times created another layer of solidarity," said Townsley, who works closely on LEAP with Katie Walker, the Nexus coordinator. "Getting to the day can be challenging but this year the process was very smooth. The students understood this was important to Mount Holyoke, especially since we couldn't be with each other. This was a moment that we could spark some of that Mount Holyoke magic."
More than 250 students received Lynk funding this past summer — and 20 of them were supervised by alums, said Jenny Watermill, senior associate director of experience and exploration at the Career Development Center. When in-person internships disappeared with the advent of COVID-19, alums responded even more generously with their time and Lynk donations, and they were among the LEAP audience members. 
"I am so impressed by the ability of our students to take challenges of all kinds and to turn them into opportunities for growth and learning," said Watermill. "LEAP allows us to hear stories about individual student achievement while also understanding the community support that makes it all possible."