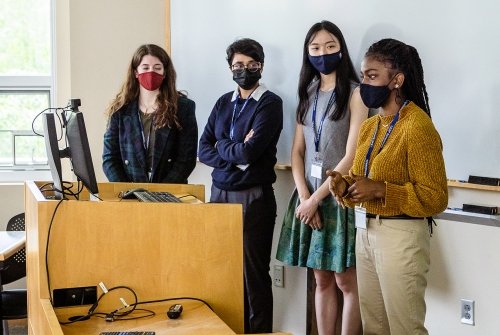 LEAP
LEAP
LEAP Symposium is Mount Holyoke's premier showcase of student summer work, organized by and for Mount Holyoke students.
An annual campus-wide event, LEAP (which stands for Learning through Application) brings together faculty, students, staff, family, friends, and alums to hear students present their summer research and internship experiences from around the corner and around the world. A central element of the College's curriculum to career experience, the LEAP Symposium is a powerful vehicle that demonstrates the strong connections between academic work at Mount Holyoke College and its practical application in the world.
From labs and law offices, embassies and businesses, archives, television studios, farms and rural communities, students return from their summer experiences and reflect critically about what they have learned. At LEAP, this is translated into panel presentations for a student audience who see a model of what they can aspire to accomplish themselves. It fosters the exchange of ideas on cutting-edge projects and demonstrates the variety of ways that students are embedding their summer experiences into their curricular and career pathways.
Upcoming events
Campus Voices
Spotlight on LEAP presenters
Happening at Mount Holyoke
LEAP in the news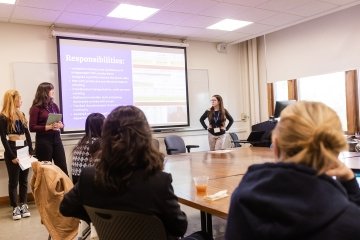 Students presented insights and experiences from their summer internships, research and independent studies at this year's LEAP (or Learning From Application) Symposium, Mount Holyoke's largest signature event showcasing student achievement.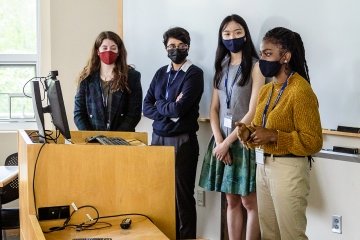 Mount Holyoke's annual LEAP Symposium was infused with reflection and what one student dubbed "good chaos."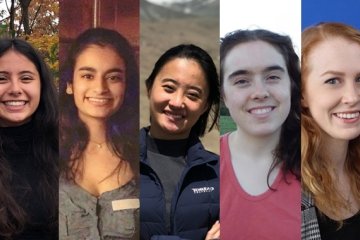 Current Mount Holyoke students who major or minor in Spanish, Latina/o or Latin American Studies gave presentations on their internships.
Contact us
The Nexus Program allows students to create an individual program of study combined with an internship experience in one of nine pre-professional tracks. College 211 and the annual LEAP symposium are components of the Nexus program.
Career Development Center, Room 108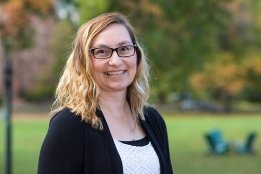 Coordinator, Nexus Program