Then and now: Arielle Darivel '17
Then and now: Arielle Darivel '17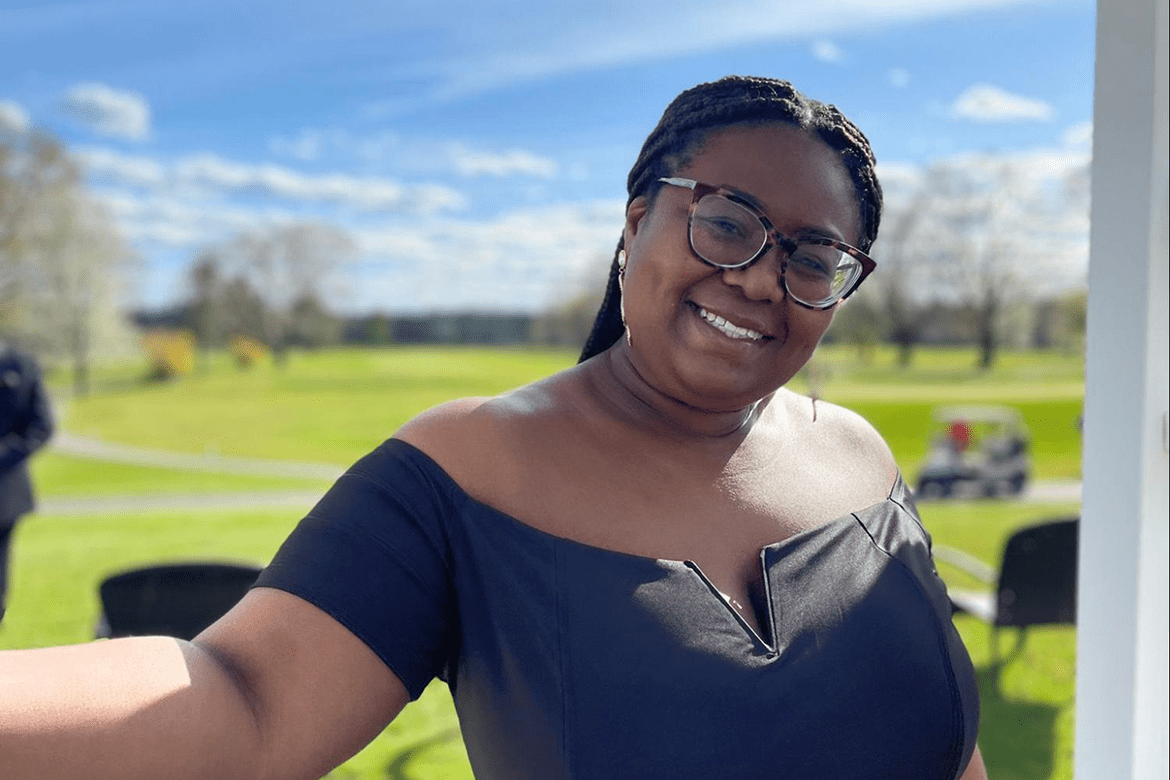 How has Arielle Darivel's life changed after her Mount Holyoke College senior profile in 2017? It's been a whirlwind of a master's degree program, nonprofit work and studying for law school admission.
When Arielle Derival '17 said yes to a Mount Holyoke Posse scholarship, she was thrilled. But when she arrived on campus, she experienced somewhat of a culture shock. "I grew up around a lot of Black folks and people of color, and all of a sudden, I was in a small town, the nearest grocery store was 20 minutes away and there were a whole bunch of people who didn't look like me," the Miami, Florida, native recalled.
Instead of rejecting the discomfort, she leaned into it. She depended on her Posse cohort that was attending the College with her and got involved in clubs and communities at Mount Holyoke that supported students of color and undocumented immigrants, two groups she had a lot of experience with throughout her childhood and adolescence in Miami.
The majority of Derival's free time was spent working with the Undocumented Immigrants Alliance (UIA) and as a community-based fellow at Amherst Regional High School. At the time, UIA was a new student organization that worked to make systemic change within the College as it related to the challenges undocumented students faced.
As a fellow for a local high school, Derival spent several days a week working with high school students and their families to set them up for success after graduation. She helped students with their college applications, résumés, job applications and interview prep. "I loved every moment of what I got to do on campus and with those high school students," she said. "That work is a big part of why I am in the education/nonprofit field today."
Now Derival works for Boston University as the GEAR UP director under the College Access & Student Success Department. GEAR UP works with low-income and first-generation students to increase their college- and career-readiness skills. The program helps middle school and high school students prepare for life after high school, whether that's a trade program, an undergraduate program or a full-time job.
"My experience at Mount Holyoke and being able to help those students inspired me to do what I'm doing today," she said. "Helping these students with the college application process and seeing them get accepted into schools they never imagined has been rewarding for me. These students don't forget what you did for them — that impact stays with them."
When interviewed as a graduating senior, Derival had aspirations of working in criminal justice and becoming an immigration lawyer, a professional goal she is still working toward. She's been studying to take the Law School Admission Test (LSAT), and in May 2022 she graduated with a master's from Suffolk University, where she studied crime and justice. Her experience with GEAR UP and other education nonprofits, in addition to the work she did with students at Mount Holyoke, has her thinking of ways she can combine her love of the education sector with law.
"Mount Holyoke truly opened doors for me. I wouldn't be where I am today without the multitude of opportunities I was given at the College," she said. "College is the time to be inquisitive. It's the time to ask questions, join all the clubs and study abroad, and I got to do all of that. I wanted to try so many things, and the College community provided them. That small-knit community made all the difference in my life."