A toolbox for more accessible statistics
A toolbox for more accessible statistics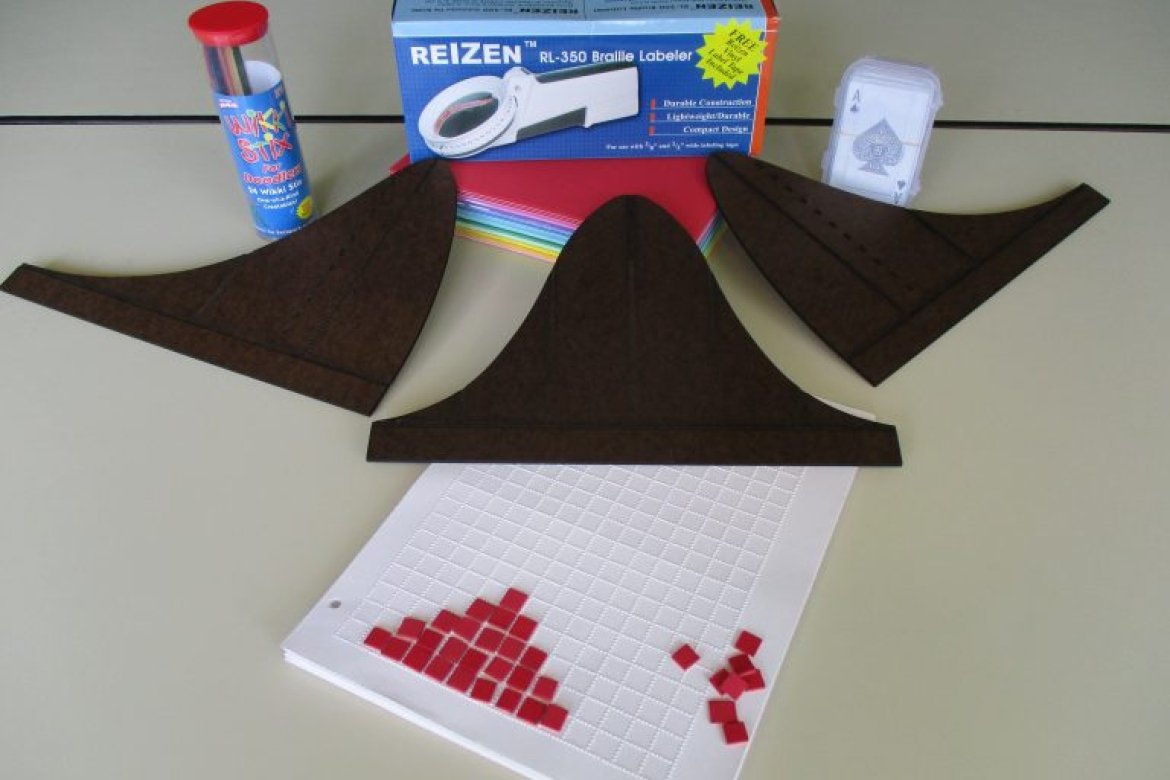 Mount Holyoke faculty and staff have created the first website of its kind addressing statistic students' accessibility needs.
Introductory statistics classes can be intimidating for students and teachers alike, said Nicole Gilbert Cote '99, a statistics laboratory instructor in Mount Holyoke College's Department of Psychology and Education. 
Students often arrive filled with anxiety about a math-focused class; faculty and staff are tasked with convincing these students of statistics' real-world applications; and, all the while, both groups must maintain a steady, productive exchange to create a solid foundation in this subject.
"We really work hard to level the playing field early in the semester," Gilbert Cote said, "to give each one of our students the best chance for success."
Over the past several years, she added, she and her colleagues in the department — including Associate Professor Jared Schwartzer and fellow laboratory instructor Natasha Matos '01 — have created a resource that levels that field even more. It's a website called The Accessible Toolbox that uses published research and first-person perspectives to improve statistics instruction for students with disabilities. The website is available to the public. 
The website, now two years old, is the only one of its kind aimed at addressing the accessibility needs of statistics students. 
The Accessible Toolbox got its start in 2016, when a student who is blind registered for Schwartzer's introductory statistics class.
"I immediately thought, how do we pivot to make the course more of a universal design that we all could benefit from?" he said.
Schwartzer, Gilbert Cote and Matos spent much of that summer figuring out what tools that student would need that differed from those used in most statistics classes. Himself a visual learner who relies heavily on PowerPoint and the chalkboard, Schwartzer said that he had to rethink how to teach with a more tactile or auditory perspective.
The team leaned heavily on AccessAbility Services, the office that works with students with disabilities to provide reasonable accommodations in academics, dining, housing and student employment. 
With the help of the Fimbel Maker & Innovation Lab, they created a variety of new tactile tools. These included various distributions made with hardboard sheets and marked with measures of central tendencies or standard deviations so the student could feel what the rest of the class could see. 
Schwartzer and his colleagues learned about Braille graphing paper, Braille tablets and the advantages of a statics software called R, which is easier for students who are blind to use than some other software programs.
Schwartzer and his colleagues also changed their teaching style, using more descriptive words rather than relying on imagery and gestures.
"My teaching got better because the whole class was learning through different approaches," Schwartzer said.
Teaching that student was an unmitigated success, said Gilbert Cote. But developing new resources was hard work — work that statistics faculty and staff beyond Mount Holyoke shouldn't have to re-create for themselves. Later that academic year, she and her colleagues got an unprecedented chance to share their efforts with the larger statistics higher education community.
In early 2017, department chair Katherine Binder circulated information on an opportunity from the Association for Psychological Science. Through its Fund for Teaching and Public Understanding of Psychological Science, the association was providing small, non-renewable grants up to $5,000 for developing innovative approaches to teach and learn psychological science.
Gilbert Cote immediately realized that their accessibility work was the perfect fit. Working together with Schwartzer and Matos, the group developed a proposal to create a website for sharing the research, concepts and tools they'd developed to teach statistics for students with a range of disabilities: visual impairments, anxiety, attention deficit disorder, dyslexia and autism spectrum disorders.
Weeks after sending in their grant application, they received notice that it was funded. "We were extremely excited about it," said Matos.
Over the next several weeks, the three colleagues held countless meetings to develop content, hiring then-student Miel Marwah '20 to build the site. 
The final product, launched in 2019, outlines the teaching tools they'd already used in practice for their student who is blind, including graphing manipulatives and strategies for labs. It also includes published research about helping students overcome anxiety, working with neurodiverse students, supporting students who are blind or visually impaired, as well as several perspectives from students on how their own disabilities affect statistics learning.
This rich collection of resources, Gilbert Cote said, offers statistics faculty and staff a set of tools they can use to help students with disabilities thrive.
The team has received requests for the free 3D toolkit offered through the site — a set of tactile statistics materials for learners who are visually impaired. They've received positive feedback about the site's materials and hope to continue to add to it and improve existing content.
Although The Accessible Toolbox started out as a professional project, Gilbert Cote said, it's become intensely personal.
"My colleagues and I started this by thinking about assisting other instructors, but during the process, one of my children was diagnosed as neurodiverse," she said. "We want to continue creating a place where student voices are heard and where instructors recognize their pivotal role in building confidence and teaching these valuable skills."