Expanding horizons in Montpellier
Expanding horizons in Montpellier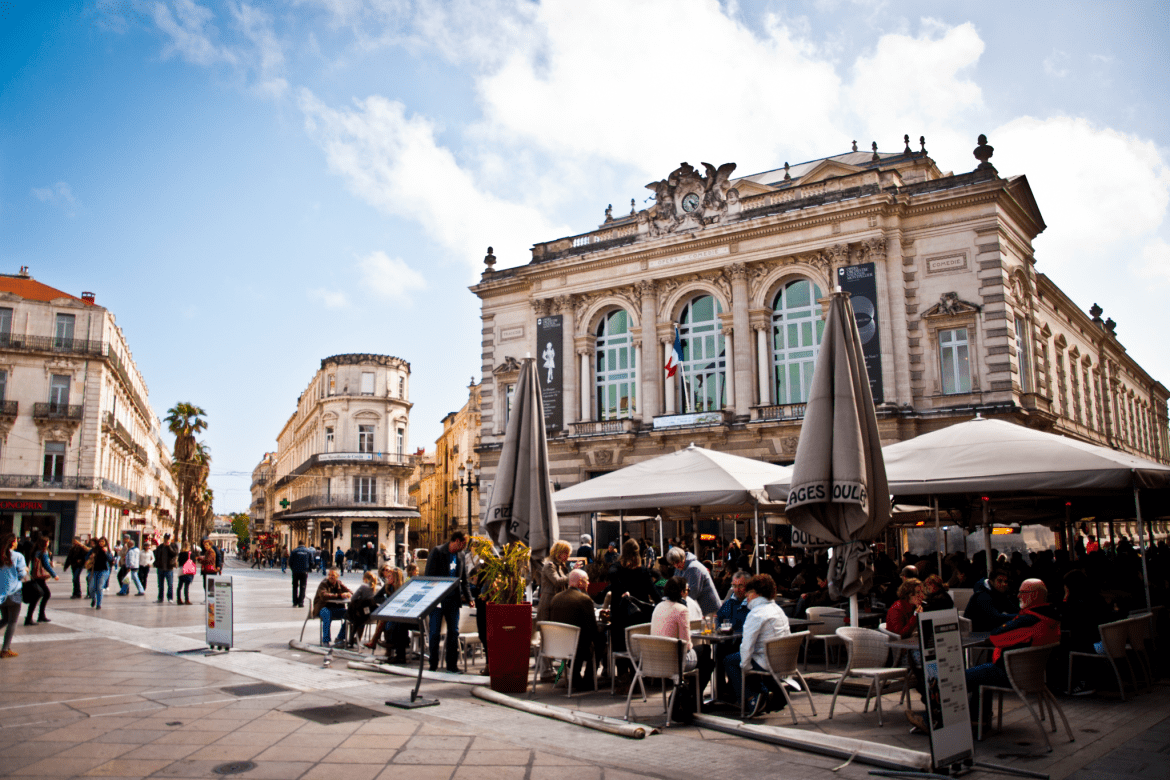 Mount Holyoke College's Montpellier study abroad program allows students to take courses at the Université Paul-Valéry (UPV) for a semester or a full academic year.
Studying in France is a wish-list item for many Mount Holyoke students. Immersing oneself in French language and culture can be an extremely gratifying experience. And this experience also affords an unexpected benefit — it offers a unique chance to grow.
Established in 1998, Mount Holyoke College's Montpellier program allows students to take courses in the humanities that are taught in French at the Université Paul-Valéry (UPV) for a semester or a full academic year.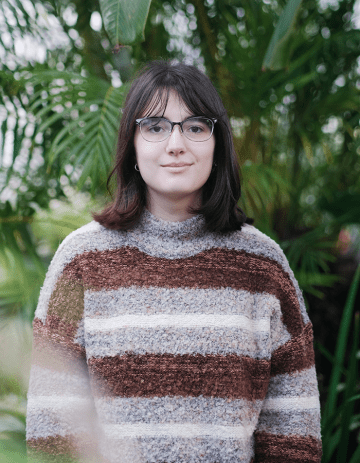 The Montpellier program was a big factor in Ava Comeau's '23 decision to attend Mount Holyoke. A double major in politics and French with a Nexus in law, public policy and human rights, Comeau has been taking French classes since she was in middle school. She spent her semester abroad in spring 2022. 
"All your classes are in French, and you get to take integrated courses with French students," she said.
Prior to coming to Mount Holyoke, Comeau was used to living in a small community, having lived in Exeter, New Hampshire. The ability to study and live in Montpellier for four months gave Comeau insight into what it would be like to live in a metropolitan city.
The accessibility of public transportation in France enabled Comeau and her friends to take day trips to Avignon and other nearby cities. On weekends, she enjoyed exploring the antique market held in the park and the vibrant sounds of different languages being spoken at a local bar.
"It made me realize that I probably want to live in a city when I'm older," she said. "I had never experienced that before — being able to go out and do something like go to a museum or go to a cafe without having to drive anywhere. I cannot emphasize enough just how much I loved how walkable the city was."
"What's beautiful about working with students from Mount Holyoke is that while you know there have been some changes, the students themselves are still the same curious, compassionate young people I've worked with since the start. It's a real privilege for me."
When program director Amy Loth '94 visited Montpellier in 1992, the Mount Holyoke program didn't exist. Loth wanted to travel to France but wanted to go somewhere other than Paris. Being from a small town herself, she thought it would be more interesting to travel to a midsize city where she could really focus on improving her French. 
A few years after graduating, Loth wanted to return to France. In 1997 she worked with her former French professor Christopher Rivers to develop the current program. After a year and a half of development, the first group of Mount Holyoke students arrived in Montpellier in September of 1999. 
Loth, a permanent resident of France, has assisted students in their transition from life at Mount Holyoke to life in the city of Montpellier and UPV. Under her watchful eye, she has counseled students as they watched U.S. events like 9/11 or the election of President Obama unfold globally. And while students have become more technologically savvy, Loth still believes the core of the program is the same. 
"What's beautiful about working with students from Mount Holyoke is that while you know there have been some changes, the students themselves are still the same curious, compassionate young people I've worked with since the start," she said. "It's a real privilege for me."
Charlotte Harrison '23, a French major and environmental studies minor, credits the hands-on approach of both Loth and advisor Sealia Thevenau with helping her adjust when she completed her year abroad. Loth and Thevenau set up weekly office hours to meet with the students at the cafés around Montpellier.
Harrison appreciated the freedom of living in Montpellier.
"You have to get on the tram and commute to school. You're cooking your own food and living your own life," she said. "It was nice to have absolutely everything you could ever need. A grocery store was across the street from the apartment. You're right in the heart of town. The nightlife and cafés are right there."
Loth described her junior year in France as "the most meaningful experience" she had as a student. And after observing the hundreds of students that have participated in the program, she believes that their time in Montpellier helps provide a glimpse of what life will be like post-graduation.
"I always tell the students that when they're taking classes at the university, it's great preparation for graduate school because professors really allow them a lot of independence in preparing for classes," she said. "They're doing it in French. So when students come back to the United States, everything is so easy because they've done it all in French. Doing it in English is just a breeze."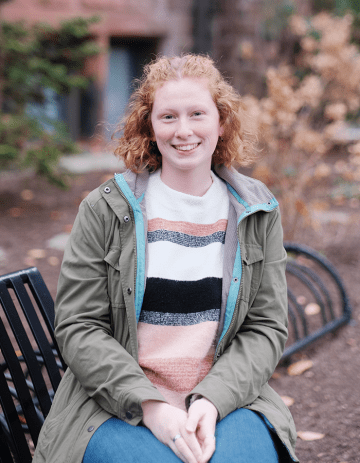 Claire Williamson '23, a French major and art history minor, received her first glimpse of post-graduate life, living alone in her apartment while studying in Montpellier. She really enjoyed adjusting to living in a city and interacting with people as she practiced her French. Due to her semester abroad, Williams is closer to being fluent. 
"I'm able to pick out a lot more words and sounds even if I don't always understand every word that someone is saying to me," she said. "Now I have a sense of what they're saying, and I can respond accordingly."
Like Comeau and Harrison, Williams is interested in applying for TAPIF, a program sponsored by the French government to host English teachers in France.
"I'm interested in education, so that would be really cool for me," Williams said. "I would also get to live in France and continue to practice French and capitalize on my prior experience from studying abroad."
When Kayla Olds '23, a double major in politics and French, studied and lived abroad, she volunteered with an association helping displaced Ukrainians. She also integrated what she learned about the 2022 French presidential election into her current classes. 
"I learned a lot about the culture in France that I did not know before," she said. "I'm doing a research project right now for one of my politics classes about how French nationalism is affecting immigration policies."
Olds, like the other students, credits Loth and the other directors for helping them adjust to their new-found independence abroad and for the success of the program. And Loth is grateful to the McCulloch Center for Global Initiatives for their support of the program.
April Stroud is the director of study abroad, where she oversees the program planning and budgets for over 150 programs and handles any emergencies. Adelia Pope, the McCulloch Center's study abroad coordinator, manages the student employees and organizes and promotes events about the program.
Pope attributes the success of the Montpellier program to multiple factors: students' abilities to tailor the program to their academic interests, the size of the city and the opportunity for students to become fluent in French.
"It's a place where you're going to have to use your French, and many students go there seeking to become fluent," she said. "And if you immerse yourself, you come away with a sense of accomplishment."
Stroud added, "Being able to shift perspectives and see something from someone else's point of view is massive. And that's a skill that, if built during study abroad, is going to come in handy as you navigate all parts of life going forward."