The Academic Deans provide academic guidance and support for all students and will help you develop your individual educational plan. The Academic Deans are a great resource on policies and procedures, resources, and programs. They will also work with you to determine your degree requirements, change majors or academic advisors or discuss registration issues.
First-year and new students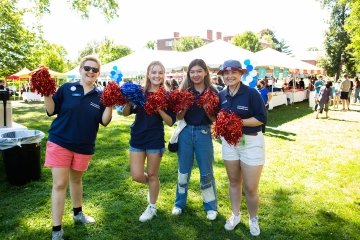 In addition to your work with your faculty advisor, the Academic Dean for New Students is available to support you in course selection (which, for all new students except transfers and FPs entering with sophomore or junior status, includes a First Year Seminar) and acclimation to your new home. Your first year at Mount Holyoke College is about exploring your interests and understanding your course requirements. The Academic Deans have support structures in place to ensure a smooth transition and set you up for success! Please see the Academic Guide for New Students to get set up with our information site and see the steps necessary to match you with your pre-major advisor.
Dean for New Students: Kim Parent
First-year seminars
The First-Year Seminar Program welcomes students to Mount Holyoke College, inviting you to join in the pleasure of an intellectually adventurous education in the liberal arts. In these small, discussion-based seminars, you will work with faculty to achieve the first Learning Goal of the Mount Holyoke Curriculum, which will form the foundation for your education here: the ability to think analytically and critically by questioning assumptions, evaluating evidence, and articulating well-reasoned arguments.
We typically offering more than 30 first-year seminars every fall semester, across every division of the College. We are excited to find the right match for you! Some recently offered First-Year Seminars include "All About Love," "Exploration of Mars," "The Politics of Inequality," "Black Woman Writers," "Victorian London," and "Transgressive Music."
This required course is limited to new students. We send out First Year Seminar selection information in early May via email. Before online advising week, you will know which First Year Seminar you are enrolled in and you can then build your first-semester schedule around it. The College has worked with academic departments to make sure other popular first-year and introductory courses are NOT offered during the same time slot as these seminars.
Those entering post-first-year, such as transfer students or Frances Perkins scholars, are exempt from the requirement if you are transferring in with sophomore status or higher.
Happening at Mount Holyoke
First-year seminars in action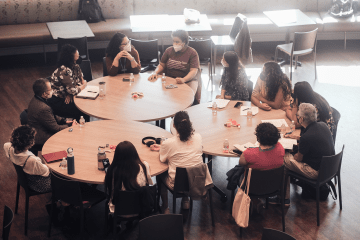 The student-led month of celebration for Latinx Heritage Month at Mount Holyoke College honors the richness of Latinx culture and connection on campus.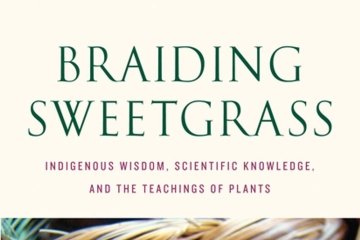 Mount Holyoke College's Common Read for fall of 2022 is "Braiding Sweetgrass." "Braiding Sweetgrass" centers Indigenous knowledge as an alternative or complementary approach to mainstream scientific methodologies.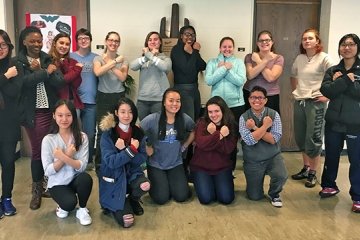 Mount Holyoke's first-year seminars aim to enhance students' analytical and critical thinking skills via diverse topics — even superheroes.
Achieving your goals beyond your first year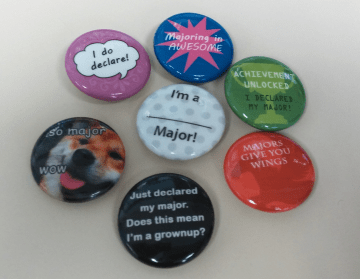 After a year of acclimating to the Mount Holyoke community, the focus of your sophomore year will be continued academic exploration and thinking about the building blocks for your goals and future success. What are your intellectual curiosities? How can you be engaged in and outside of the classroom? How can you take advantage of resources here to care for your personal well-being and achieve academic goals?
Students declare a major by the spring of their sophomore year. In the lead up to this decision, departments offer informational sessions called department teas, where students can learn more about the department and course offerings. Throughout the year, student department liaisons are available for peers to inquire about the major. The Academic Deans and Faculty Advisors are also available for course planning as students work towards their goals. The Sophomore Institute is a great way for students to gain knowledge and skills for their future.
Dean for Sophomores: Alison Hopkins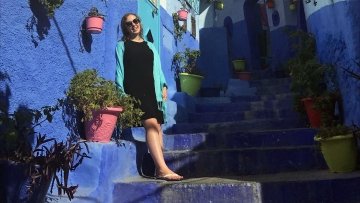 As you begin your junior year, you're likely starting to settle into your major or embarking upon study abroad. This is a great year for focusing your academic study and cultivating relationships with faculty. You'll also begin to look beyond college and think about your career aspirations or intention to pursue graduate or professional study. With two years of college under your belt, hopefully you're feeling more confident about your study strategies and time management skills and can strike a good balance between academics, co-curricular activities, and social time. You may also want to pursue a Lynk internship in either your sophomore or junior year.
Dean for Juniors: Alison Hopkins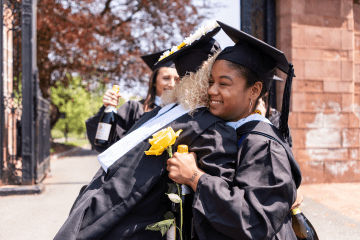 Senior year will be exhilarating and, at times, demanding. You will feel a mix of things—memories that stretch back to your first year as well as anticipation of the future. Get the most that you can out of this last year at Mount Holyoke, and take good care of yourselves through the process. Challenge yourselves, but also work on maintaining balance. Your academic work will be that much stronger if you take time as well for a walk around the lake, a relaxing dinner, coffee at Frances Perk Café with a friend or professor, and conversation with members of the community.
You may also be interested in pursuing a thesis and presenting your work at the Senior Symposium in your senior year. You'll also want to make doubly sure you have fulfilled all of your major and graduation requirements.
Dean for Seniors: Amy Rodgers
More in Academic Planning
Contact us
The Office of Academic Deans assists students with course selection and major declaration, addresses issues related to credit shortages or overloads, consults about leaves, monitors academic progress and nominates students for honors and awards.
3rd floor, Mary Lyon Hall
Office Manager and Assistant to the VP for Student Success